How to take care of your face in winter in Kyiv?
How to take care of your skin in winter is a relative topic for those who take care of the skin of the face and body.
The onset of winter gives us a lot of joy! Pleasant pre-holiday chores, searching for New Year's gifts, drawing up a festive menu. We are amused by the first snow and the opportunity to get our favorite skis and sledges.
The expectation of the holiday is spoiled by only one thing – dry and chapped skin, which has not yet adapted to snow and frost. Dryness leads to the first signs of aging and an increase in wrinkles.
Experienced doctors at Coolaser Clinic will help us figure out how to properly care for your skin in winter.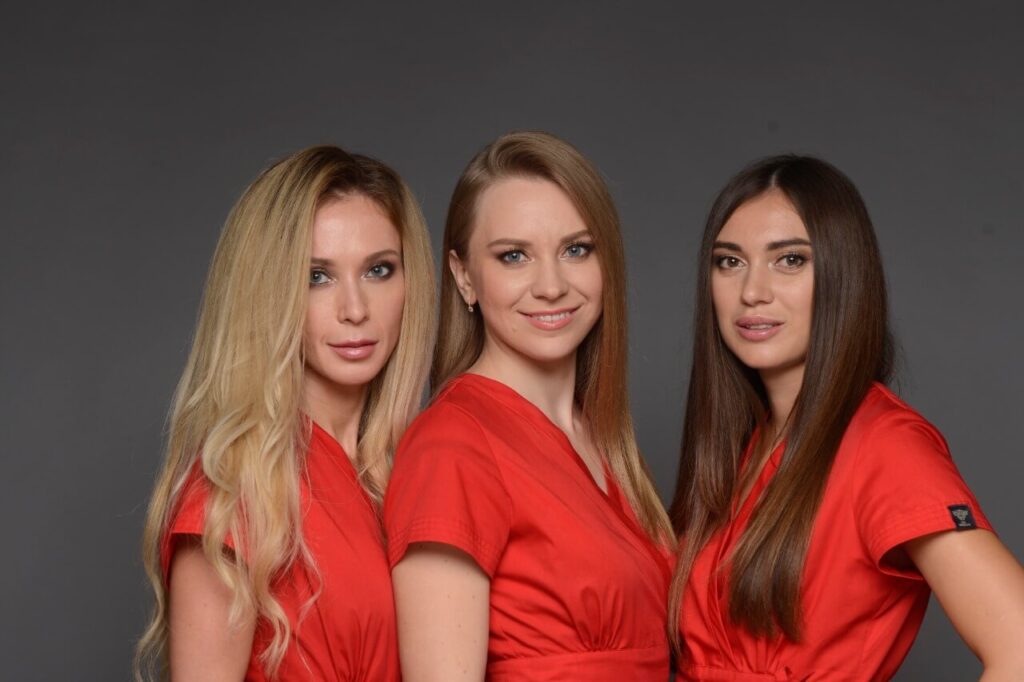 Indications
Dryness
Dull complexion
Increased sebum production
Rashes
Cold allergy
Care is everything we need
The key to preserving beauty and freshness for a long time is well-chosen daily care. The appearance of mimic wrinkles and creases depends on how well we take care of our skin every day.
"Any facial skin care in winter should start with identifying the skin type. The type will tell us about possible imperfections and methods of preventing problems. "
Determine your skin type
We know how often the dermis can change its type. It depends on many factors: age, hormonal changes, stress, nutrition, ecology and even cosmetics.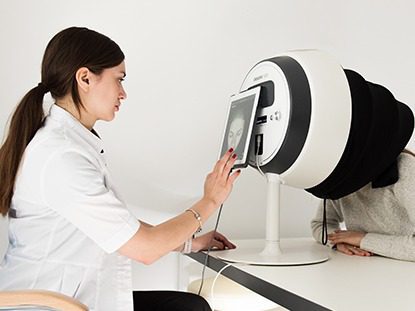 Scientists distinguish 6 main types of skin. However, practice shows that a combination of these types also occurs. An experienced specialist of our clinic will quickly and accurately determine your skin type and its individual needs during consultation.
6 types of facial skin.
Combined.
The most common type. Combines the properties of normal or dry and oily skin. The T-zone is more often oily and prone to inflammation, and the cheeks are of a normal or dry type. The situation gets worse in winter.
Dry.
In winter, even normal or oily skin can tend to dry out. This is due to the active work of heating devices, the wrong choice of day cream and the use of drying agents. The dry type has a disturbed lipid layer and is more prone to irritation and flaking than others.
Normal.
Narrow pores, healthy complexion, no inflammation and no blackheads. Did you recognize yourself? Congratulations, you are a happy owner of normal skin type. But even this type needs additional support in winter.
Problematic or oily.
Problematic or oily skin type can be recognized immediately. Persistent inflammation, blackheads, closed comedones, or acne. The problem may not always be hidden in daily care, often this happens due to a genetic predisposition or concomitant diseases.
Professional medical care is able to get rid of most imperfections quickly and for a long time.
Sensitive.
Stress, hormones, dry air, ultraviolet light, and poor cosmetics can all lead to irritation and itching. The sensitive type of facial skin needs proper and thorough care more than others.
Mature type.
Gravity, nutrition, ecology and age-related changes leave their imprint on our face. Tissues lose their elasticity, collagen is produced much worse. The first signs of aging and wilting appear.
Lack of moisture, wrinkles and pigmentation can significantly change our appearance. For quick results and 100% effective care, we recommend non-surgical facial rejuvenation procedures.
Skin care rules in winter.
Daily washing. Daily cleansing of the epidermis in winter should be moderate. Strong scrubbing and the use of hot water should be avoided. Rubbing with a towel can also negatively affect the condition of the skin.
Daily cream. The use of a day cream is necessary, even if you don't normally use it. 15-20 minutes before going outside, dermatologists recommend supporting our skin. A good cream can reduce the negative effects of frost.
Composition. When choosing skin care cosmetics in winter, the composition of the product is especially important. Products with fragrances and alcohol will dry out cells even more. Glycerin in the moisturizing cream contributes to tightness in the dry frosty air.
Treatment masks by type of face. Nourishing and moisturizing masks should be applied by zone and as recommended by your doctor. Moisturizing masks are essential for our facial skin during the heating period.
Peels and scrubs. If possible, we recommend that you abandon the use of aggressive abrasive products or reduce their use to 1 time per week.
Winter Facial Skin Care Myths
Myth 1. Moisturizer should not be applied before going outside.
How often do we suffer when a good moisturizer suddenly stops working in winter? It's all about its composition. Most of the components of the cream are aimed at either retaining moisture or attracting moisture from the air.
A moisturizing day cream should be used during the winter. To be sure of the result, you need to carefully read the compositions. The first three points in the composition are enough to understand whether the cream is suitable for winter care.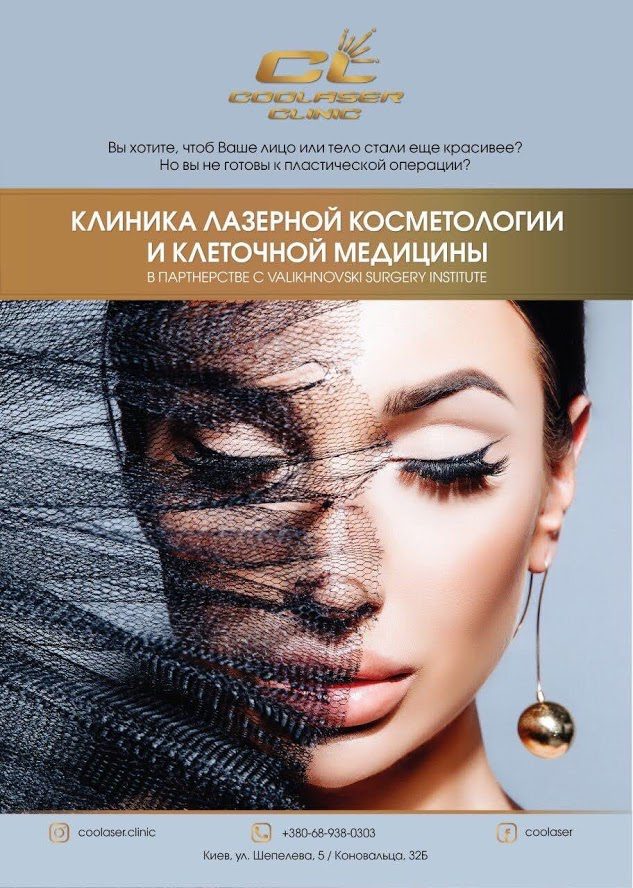 In winter, the air in houses is very dry due to the heating season, and there is rarely high humidity outside in winter. To prevent the day cream from drying out the skin, it must contain oils and vitamins:
Shea batter
Avocado Batter
Tocopherol (tocopherol acetate)
Mineral Oil
Vaseline (petrolatum liquid)
Myth 2. Skin type changes depending on the season.
Facial skin type is determined by genetics and does not change throughout life. One type may lean towards another depending on daily care, nutrition, hormonal imbalances, age, or stress.
Life hack! To "guess" as much as possible with the cream, take one step lower. For example: if you have dry skin – in winter you need a cream for very dry skin. Normal – dry type cream will do.
3 helpful tips for winter skin care
Apply a protective cream 20-30 minutes before going out into the cold. This rule applies both to adults and
In winter, a solarium is good. Despite the fact that an excess of ultraviolet radiation causes premature aging, its lack provokes a deficiency of vitamin D. As a preventive measure, visiting a solarium 1-2 times a week is perfect.
The best investment is investment in your health and beauty. Excessively dry indoor air not only spoils the skin, but also provokes respiratory diseases. Dry mucous membranes of the nose and throat are less effective at fighting germs and viruses. A small indoor humidifier is ideal for winter care.
Winter is a time of celebration and walking in the frosty air. Adjust your care and each of your walks will bring you only positive emotions.
Coolaser Clinic in the center of Kyiv on Pechersk wishes you good health and wishes you a Happy New Year!
How to take care of your face in winter – simple advice from our specialists especially for you!