Abdominal liposuction in Kyiv – Coollaser Clinic
Liposuction of the abdomen in Kyiv
Abdominal liposuction is a plastic surgery aimed at removing excess fat from the abdomen. A simple and effective operation, which has already been resorted to by Britney Spears, Kim Kardashian, Tara Reed, Courtney Love and others.
Pregnancy and childbirth, rapid weight loss, injury and illness leave an impressive imprint on our body. We can build muscle and improve health, but loose and saggy skin cannot be removed on our own.
There is an opinion that abdominal liposuction is a purely female operation. However, in the modern world, any person wants to look fit and beautiful, regardless of gender and age.
Why hide yourself under baggy clothes and be embarrassed to wear a swimsuit? Fall in love with yourself now with the team of experienced surgeons from the Coollaser Clinic!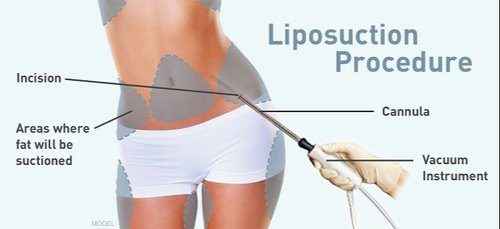 Indications for plastic:
Sagging skin
Age changes
So called belly apron
Obesity
Weight loss consequences
How is fat removal going?
Such a popular plastic as liposuction of the abdomen in Kyiv can be performed in different ways. The operation methods directly depend on the individual characteristics of the patients.
The recovery period after abdominal liposuction depends on many factors. The state of the body, bad habits, the presence or absence of complications and the type of operation.
Mechanical or vacuum liposuction
The classic method for removing belly fat. After the preparatory stage, an experienced surgeon vacuum removes the adipose tissue so as not to harm the patient's health.
The best results from this liposuction method will be if it is possible to combine liposuction and abdominal surgery. In this case, the specialist will remove excess fat and skin in one operation.
Among other types, vacuum abdominal liposuction is considered the fastest and most effective procedure. It can be used to remove any amount of fabric.
Tumescent removal
This operation combines vacuum liposuction and the use of a special solution. Klein's solution, actively affecting the adipose tissue, breaks down the fat layer. Fat dissolved in water is removed with the help of the apparatus.
The great advantage of this method is that the likelihood of vascular damage is minimized. This means that the rehabilitation period will be much easier.
Ultrasonic surgery
Ultrasonic liposuction is the process of dissolving lipids (adipose tissue) under the influence of ultrasound.
This does not involve the surgeon's scalpel and is the more popular way to remove fat. The split fat is not removed mechanically. Our body's lymphatic system removes fat naturally.
Only a small amount of deposits can be removed by ultrasonic surgery.
Contraindications to abdominal liposuction:
Oncology
Pregnancy or lactation
Diabetes
Infectious and viral diseases
Chronic diseases
We take care of our patients. In order to minimize any negative consequences, it is necessary to undergo tests before liposuction of the abdomen.
Whichever method of liposuction the patient chooses, at the Coollaser Clinic in the center of Kiev on Pechersk the operation will be carried out in the best way.
Belly liposuction in Kyiv – be beautiful now!