Pigmentation treatment in Kyiv
IPL pigmentation treatment and dark spots removal – a procedure that is ideal for all skin types! Pigmentation is the real enemy of beauty. Even if you don't like sunbathing, age spots can appear with age.
Modern methods of dealing with pigmentation and dark spots have a large number of techniques. Laser face resurfacing, carbon peeling, various chemical peels.
The most popular and effective is Pigmentation Treatment with Venus Versa IPL. Entrust the care of your beauty to the Coollaser Clinic.
Hyperpigmentation of the skin.
As a result of pathology or genetic predisposition, melanin increases in skin cells. It is a substance that is responsible for coloring in our body. The more melanin in certain areas of the skin, the darker it becomes.
Pigmentation is a focal darkening of the epidermis. Most often it appears as a result of sunburn and age-related changes.
Benefits of Phototherapy.
The removal of age spots and dark spots on the face is due to the unique Venus Versa IPL.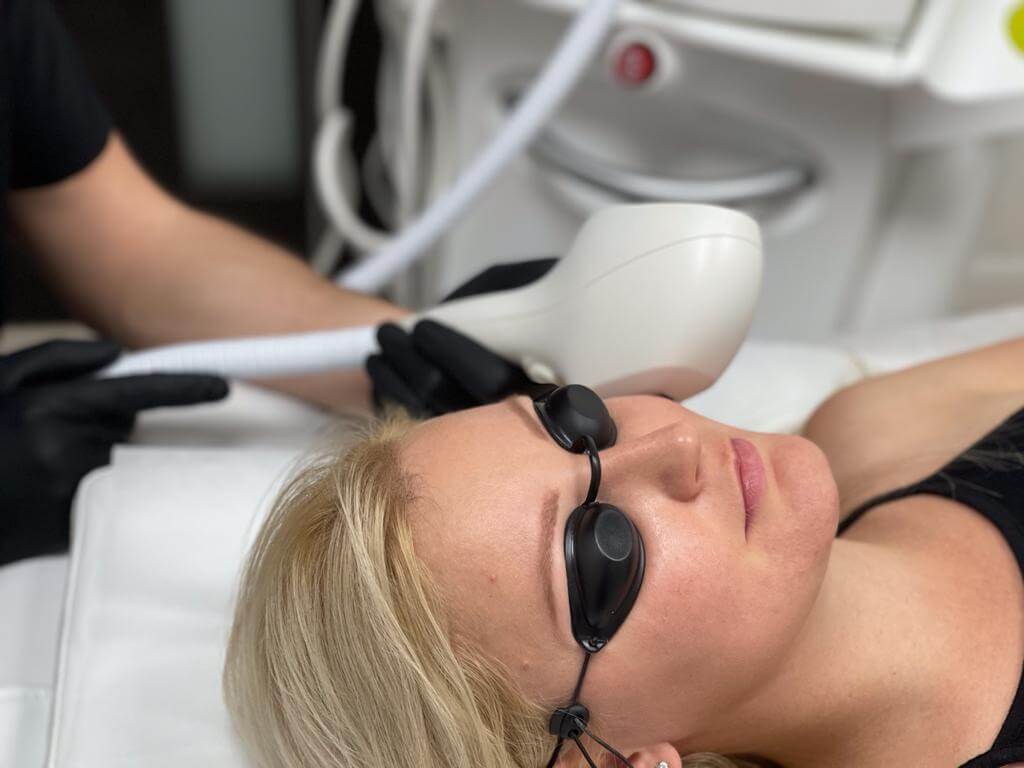 Venus Versa meets all quality and safety standards. Intense, pulsed light, or IPL, operates in the 500-1200 nm range.
Unlike many procedures, IPL photorejuvenation is absolutely safe. This procedure does not leave mechanical damage or burns. The treatment of hyperpigmentation and blackheads with IPL guarantees the safety of the procedure and a 100% result.
Important! For the correct selection of the wavelength and protocol of the procedure, the esthetician needs to determine your phototype (Fitzpatrick's classification).
Phototherapy stages of pigmentation.
Beams of pulsed light penetrate to the required depth of the epidermis. Light transforms into heat, actively affects cells and melanin. For a comfortable procedure and eye protection, the patient wears special glasses.
Consultation. An esthetician consultation is necessary for a specialist to find out your skin type and its individual needs. The protocol of the procedure and the depth of the pulsed light depend on these factors.
Cleansing. To treat pigmentation, it is necessary to thoroughly cleanse the skin from impurities.
Pain relief. Anesthetic cream is applied to patients with high skin sensitivity. So, the treatment of age spots will take place with the greatest comfort.
Gel guide. A guide gel is applied to clean skin.
IPL phototherapy. The special nozzle for the Venus Versa IPL allows you to precisely and quickly treat the desired area. Small dark spots can be removed in just 1 session.
Reprocessing. Reprocessing of a skin area from pigmentation is necessary according to individual indications.
Cream. Applying a soothing cream will help tissue regenerate faster.
Pigmentation treatment provides gradual, natural improvement with excellent long-term results.
You will notice a reduction in redness, narrowing of pores, and removal of pigmentation. Your skin will look healthier as sun damaged, fine lines, pore size and irregular pigmentation are minimized.
Beauty treatments such as pigmentation and dark spots treatment are absolutely safe. The patient does not feel any discomfort or pain.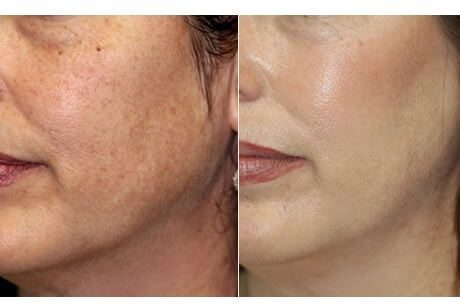 Treatment of age spots and dark spots in numbers:
20 minutes. Average duration of one skin phototherapy session.
2-3 hours. For about 2-3 hours after the procedure, hyperemia or redness of the skin may persist.
3-6 months. The interval through which it is desirable to carry out the prevention of hyperpigmentation and dark spots.
SPF 30-50. Optimal sunscreen for use in the first days after pigmentation treatment.
Contraindications
Pregnancy
Oncology
Viral diseases
Infectious diseases
Skin cancer
Diabetes
Epilepsy
Before the procedure, we recommend consulting an esthetician to assess possible contraindications. We care about your health!
Coollaser Clinic in the center of Kyiv on Pechersk is your guarantee of beauty and health.
Pigmentation treatment – be beautiful now!
Specialists in the procedure