TriBella rejuvenation 3 in 1 is an innovative approach for skin treatment and tissue rejuvenation.
TriBella Rejuvenation 3 in 1 for Venus Versa is a comprehensive approach to skin treatment. Tribella includes three rejuvenating facial treatments at once:
Non-surgical RF-face lifting.
IPL Photorejuvenation.
Nanofractional RF Viva.
Content.
Indications for skin treatment TriBella 3 in 1
TriBella facial care. What is it?
How does Tribella 3 in 1 work?
How long does TriBella last?
European and American media about Tribella 3 in 1.
Results of TriBella skin treatment.
Contraindications for skin treatment.
Thanks to the effect on the epidermis from three sides at once, you can achieve an amazing facelift result without surgery.
As we age, our beauty begins to fade. Ecology, gravity, bad habits and diet leave a strong mark on our face.
The once young and beautiful appearance, loses the strong oval of the face, the turgor decreases. The color becomes dull, and rashes and wrinkles are more and more troublesome.
Innovative technologies in the hardware treatment of the face make it possible to abandon plastic surgery. Forget the long rehabilitation period, risks and complications! Only comfort and 100% efficiency in a short time.
An exclusive skin treatment technology is available to you with the Coolaser Clinic.
Indications for skin treatment.
Wrinkles
Dark spots
Freckles
Elastosis
Scars
Acne
Enlarged pores
Gravitational ptosis
TriBella face care. What is it?
TriBella rejuvenation for Venus Versa is an exclusive approach to skin treatment with the iconic Venus Versa machine. It includes three areas that are combined in one procedure: IPL Phototherapy, lifting and resurfacing of the epidermis.
The three most effective skincare procedures give an end result comparable to a good plastic surgery.
In just one beauty session, you will see a pronounced facelift, fractional rejuvenation and cleansing of the epidermis.
How does TriBella 3 in 1 work?
Treatment of the skin at different depths gives the most pronounced and quickest results. Three applicators of different directions effectively fight the signs of aging, improve the tone and complexion.
Intense Pulse Light – IPL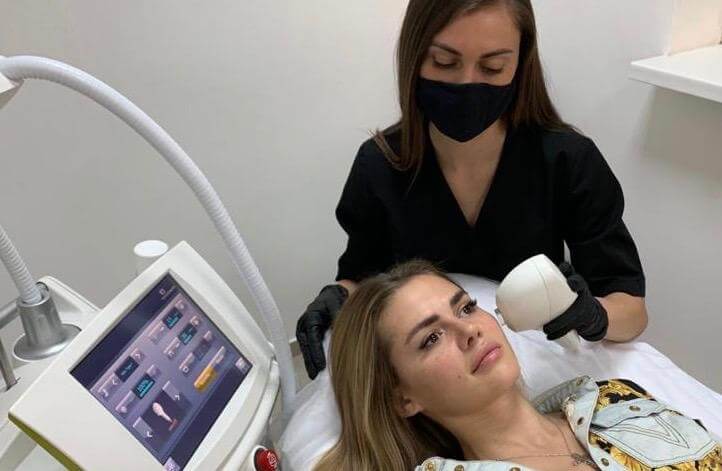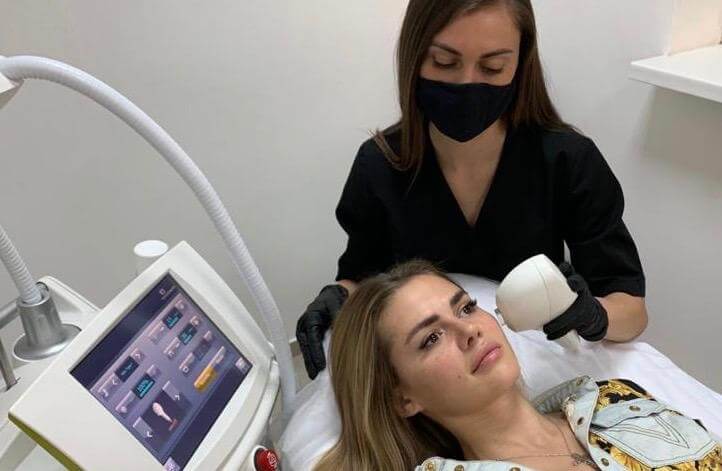 The IPL Photorejuvenation Applicator acts on the epidermis thanks to an intense pulsed light beam. Wave impulses 550-1200 nm act on all layers of the epidermis. Reacting with the pigment melanin, it removes pigmentation and freckles.
The latest studies of IPL Photorejuvenation have shown: wrinkles and folds are removed faster by 60% and the appearance of new ones is prevented by 30%.
Thanks to the photorejuvenation procedure, the synthesis of collagen and elastin is activated, the skin looks more toned and youthful after just 1 procedure. Actively heals acne and the effects of sun exposure.
Diamond Polar applicator.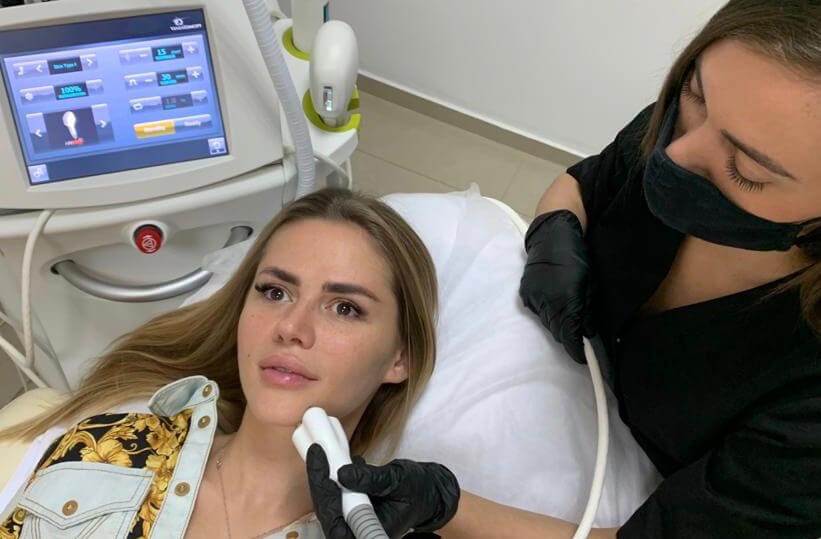 The Diamond Polar action is a powerful RF lifting and skin treatment. Fractional lifting solves problems such as gravitational ptosis, floating oval of the face. Removes scars and scars.
A non-surgical facelift works on the deeper layers of the epidermis. The combination of different energies triggers the release of heat inside the cells of the epidermis. Blood microcirculation improves, recovery and regeneration processes are improved.
Acne scars and chickenpox, stretch marks are effectively removed, pores are narrowed. The first signs of aging, such as ptosis of the eyelids and fine wrinkles, disappear 40% more effectively.
Nano Fractional RF Viva.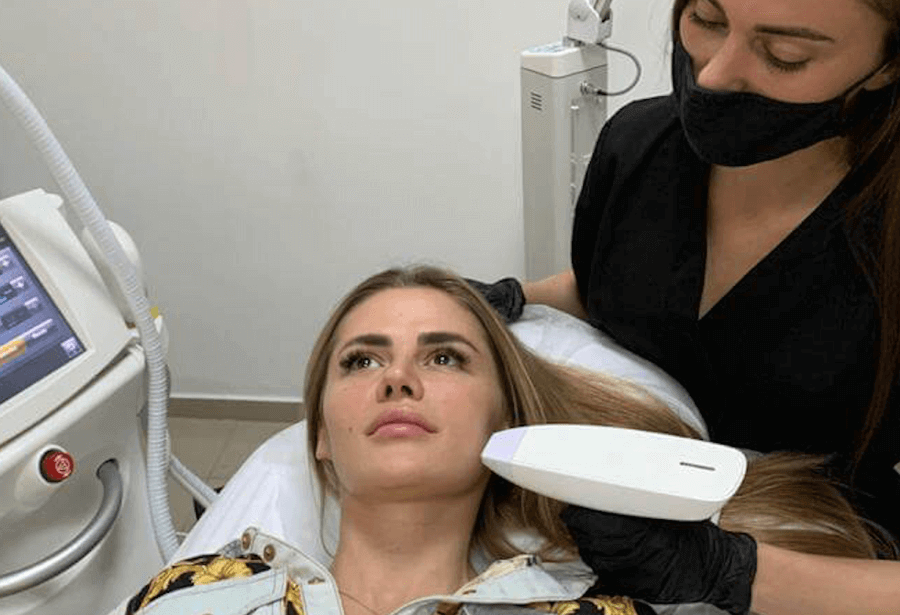 This attachment is used in Viva Nano Fractional RF-lifting. This procedure is sometimes referred to as Nanofractional RF Skin Resurfacing. It effectively fights rosacea, acne, pigmentation. Scars and scars are removed and the skin is deeply cleansed.
Non-surgical resurfacing has a pronounced rejuvenating effect, lifts the skin of the face. Small pins work on the top layer of the epidermis, smoothing out tone and texture. Enlarged pores are quickly narrowed, the face takes on a healthy, fresh look.
How long does TriBella facial rejuvenation procedure last?
Fractional skin treatment TriBella 3 in 1 solves many skin problems in just one procedure.
A complex skin treatment session lasts about 90 minutes and depends on the individual characteristics of the patient.
The cycle of treatment to achieve 100% result in the fight against age-related skin changes will be 3 sessions every 4 weeks.
We care about your health and recommend that you consult a specialist before the rejuvenation procedure. An experienced doctor will determine the type of skin and the number of sessions specifically for your case.
How to maintain a lasting result for many years?
The use of TriBella treatment skin treatment will give a pronounced skin treatment effect after just one procedure We would like to draw your attention to the fact that in order to obtain an extremely lasting result that will delight you for many years, you need a course of procedures.
Tribella Package- 4 sessions of Ipl photorejuvenation, 4 sessions of nano fractional rejuvenation Viva and 8 procedures of RF-lifting will transform your face and give many years of beauty and youth.
Media about TriBella Treatment 3in 1.
Leading star American dermatologist Jason Emer speaks repeatedly on television about the TriBella treatment.
Tribella is one of the newest and most sought after treatments.
Its effectiveness has been compared to plastic surgery.
VOGUE magazine called the TriBella treatment a total facial therapy to eliminate any imperfections. Lifting, lifting, tightening, moisturizing, rejuvenating and regenerating – a revolutionary hardware cosmetology for the beauty of your face.
TriBella from VENUS VERSA. Tribella has been named the best face makeup by the manufacturer of the best device in the field of hardware care. You no longer need tons of cosmetics for healthy skin tone and radiant color. Just 3 powerful steps and you are perfect!
Sydney magazine BeautyHeaven interviewed top dermatologists. The TriBella 3 in 1 procedure is gaining increasing popularity in the world. "Luxury skin care is now available to everyone."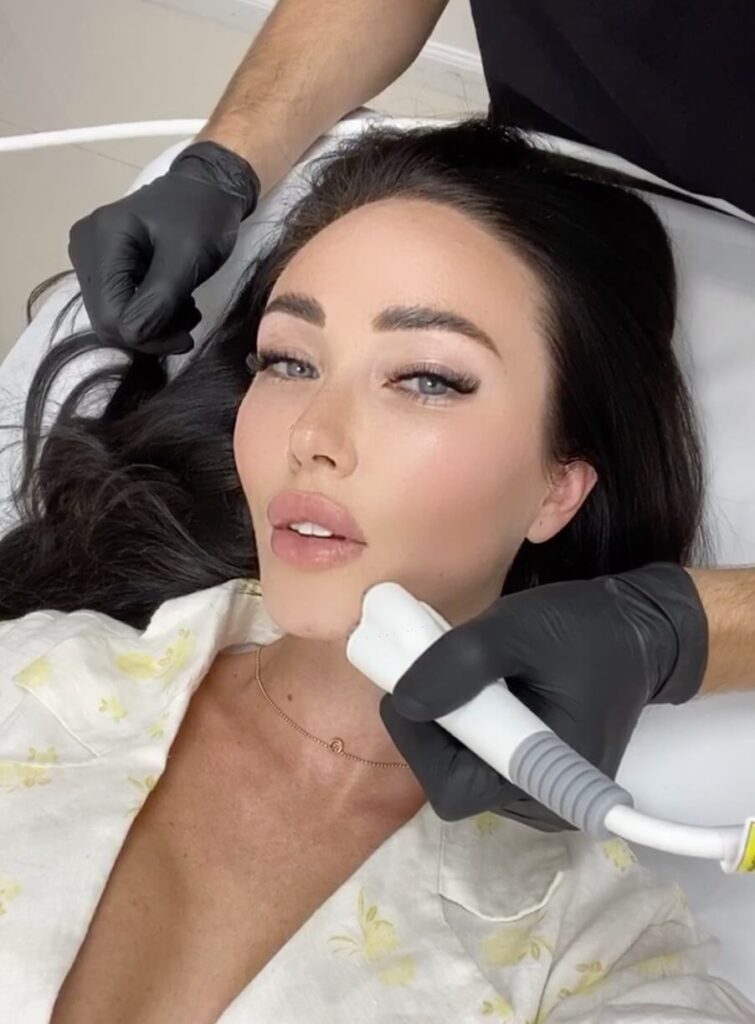 Results of skin treatment Tribella treatment Kyiv
To appreciate all the advantages of TriBella treatment Kiev, just look at the before and after photos. Such an amazing effect can be achieved in just 1 procedure!
Non-surgical lifting
Normalization of the sebaceous glands
Active synthesis of collagen and elastin
Recovery and regeneration of cells
Improvement of tone and complexion
Smooth structure of the epidermis
Fight against imperfections
Removal of pigmentation
Complete treatment of the skin on all layers of the epidermis.
Contraindications for skin treatment.
Oncology
Diabetes
Dermatitis in the acute stage
Open wounds
Acute respiratory diseases
Viruses and infections
Individual characteristics
Pregnancy and lactation
For many of us who thoroughly approach the issue of skin care and treatment, not only 100% result is important, but also time saving.
Most people prefer non-invasive methods, since there are no risks of complications and the rehabilitation period.
A non-surgical facelift and skin treatment is designed to help strengthen the muscle frame, restore tissue and maintain youth.
Try the ultra-modern American TriBella treatment at the Coollaser Clinic in the center of Kyiv on Pechersk.
TriBella rejuvenation 3 in 1 is a three-way skin treatment that will give you a second youth and restore your beauty!
Specialists in the procedure