Oxygen mesotherapy in Kyiv
Oxygen mesotherapy is a gentle procedure for your skin that provides oxygen and nutrient saturation to all skin cells.
Oxygen mesotherapy or oxygen peeling is stage 1 on the path to flawless skin of the Zemits Hydra Facial program. Oxygen peeling includes 5 stages of gentle care, cleansing and rejuvenation.
Coollaser Clinic in the center of Kyiv will provide excellent results and comfort in every procedure.
Indications
Hyperpigmentation
Swelling
Dryness
Inflammation
Acne
Expression wrinkles
Enlarged pores
Dull complexion
Oxygen mesotherapy
Oxygen is one of the main values of the surrounding world. Its role is essential for every cell in the body. That is why it is so important to saturate cells with oxygen in time.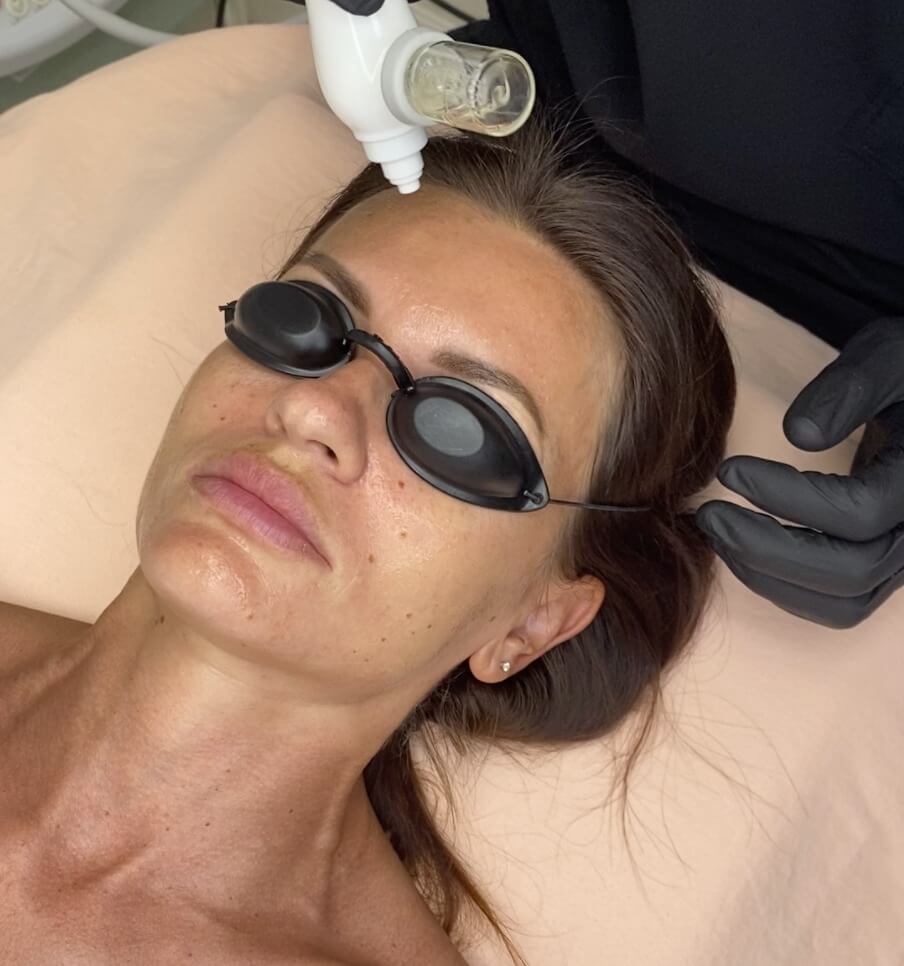 Oxygen peeling is a gentle, revitalizing treatment. Non-invasive skin treatment provides a high result of facial rejuvenation and treatment.
Due to the high pressure, oxygen molecules and biologically active substances penetrate into cells. The skin is well hydrated, nourished and looks more youthful and refreshed.
The essence of the procedure
In the process of oxygen peeling, the apparatus captures air from the room, processes it and supplies the already pure 97% oxygen to the skin. Passing through special purifying filters, oxygen is mixed with different serums. The oxygen mesotherapy procedure has pronounced antibacterial properties, minimizing skin irritation.
Results
As you know, oxygen has many properties. One of the main ones is the ability to remove toxins from cells. Purified cells restore cellular respiration, improve all metabolic processes and provide oxygen rejuvenation.
To maintain beauty and youth, you need two components: collagen and elastin. Active oxygenation and nutrient saturation ensures normal collagen synthesis. Thanks to it, the oval of the face and skin elasticity are maintained.
Restoration of cell regeneration.
Long-term studies have shown that oxygen saturation of cells provokes their normal growth and development. Regular cell synthesis and renewal ensures a youthful face.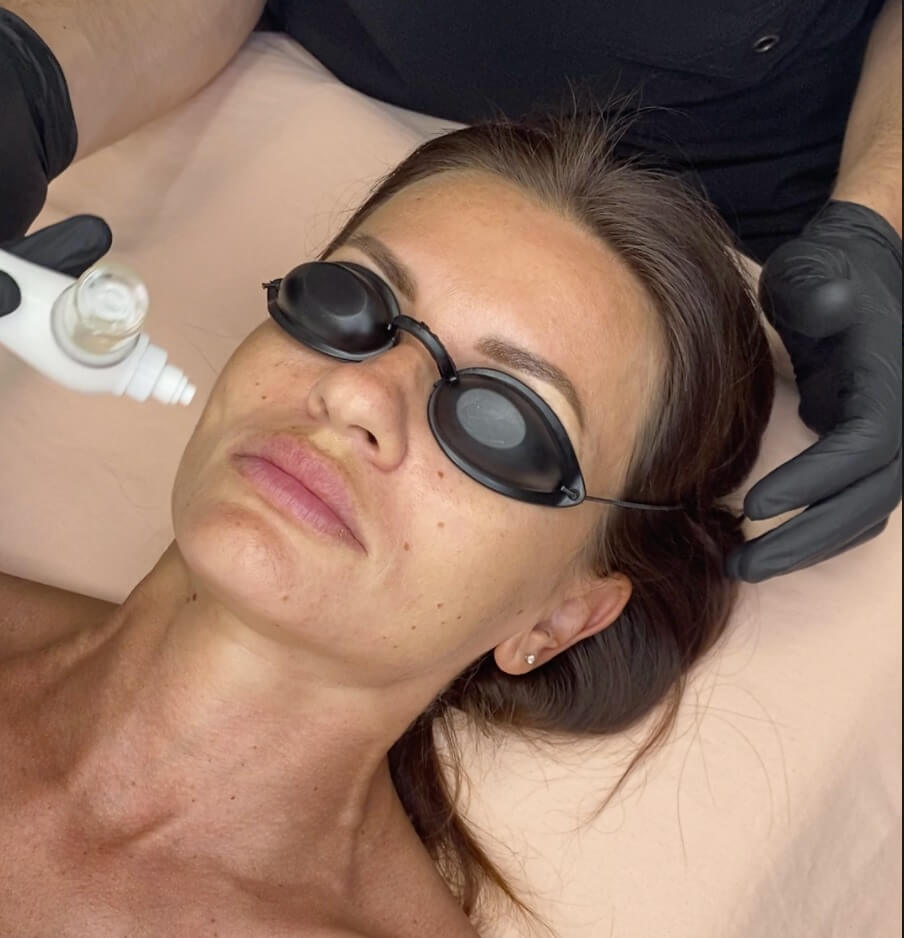 Contraindications
Oxygen mesotherapy is one of the few hardware care procedures that are officially approved for pregnant and lactating women.
Diabetes
Couperose
Dermatitis
Infections
Inflammatory processes
Viral diseases
Oncology
Unhealed wounds
Epilepsy
Oxygen peeling can be used as an independent skin care procedure or as a stage of Hydrodermabrasion. With an integrated approach, the quality of skin treatment and the duration of the result increase.
Specialists in the procedure