Stem cell treatment in Kyiv
Stem cell therapy is considered one of the most important achievements of mankind. Due to their ability to differentiate into any tissue, stem cells can be used to treat a wide variety of diseases. One of the most common areas of cell therapy is the treatment and rejuvenation of damaged tissues with stem cells.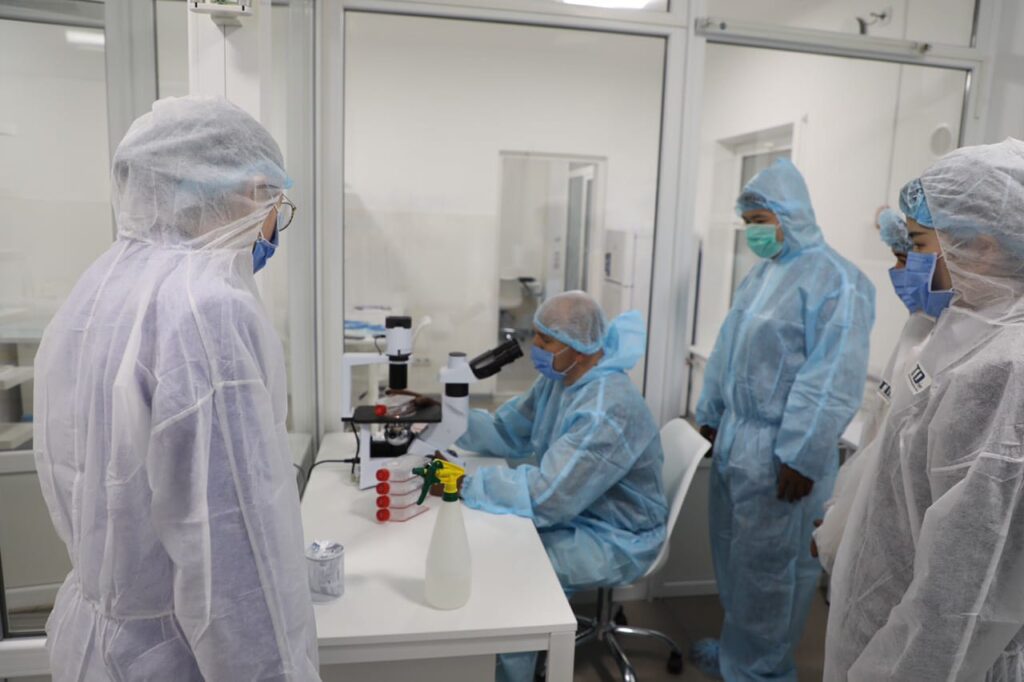 Cell therapy is an innovative method of treating diseases that allows you to restore diseased organs and parts of the body through the transplantation of healthy and new cells, as well as to influence tissue regeneration in order to rejuvenate.
What is the principle of action of cell therapy on the body?
Cell therapy methods are based on the isolation of cells from the body, their reproduction, modification and their subsequent transplantation. These methods can be successfully used in regenerative medicine (restoration of damaged tissues and organs), in the treatment of hereditary diseases and cancer, in the treatment of severe cardiovascular, neurodegenerative and autoimmune diseases, as well as in Anti­Age medicine for face and body rejuvenation. and rejuvenation of the whole organism.
Who does Coollaser Clinic cooperate with in the field of cellular technology?
Coollaser Clinic conducts stem cell treatment in collaboration with the biotechnological company "Genom" in Ternopil, which began its activities on the basis of the Ternopil National Medical University. The "Genome" company accepts biological material from the Coollaser Clinic for further scaling and cultivation of cell cultures in its own laboratory in Ternopil. After scaling, the cultured stem cells are transferred to the Coollaser Clinic for administration to the patient.
What are the advantages of the biotech company "Genome"?
­biotechnology company,
licensed by the Ministry of Health for the implementation of the stem cell bank­own biotechnological laboratory, ­
own cord blood cryobank, ­application of deep basic knowledge of Ternopil National Medical University, since 1952,
technologies received from American colleagues brought to Ternopil,
­cooperation with the Canadian biotechnology company STEMCELL Technologies Inc, which develops special media for cell culture, cell culture isolation systems and ancillary products for research in the biological sciences.
­applied high­tech equipment, which showed excellent results, ­practical experience and excellent reviews of satisfied patients in Ukraine and abroad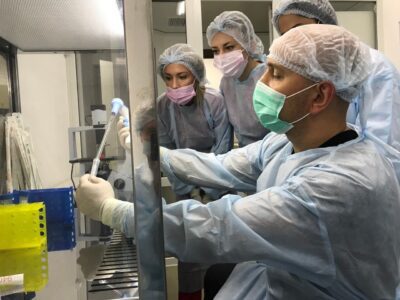 What types of diseases are treated in Kyiv with stem cells?
To date, methods for the treatment of somatic diseases have been developed and introduced into clinical practice, as well as technologies for biorevitalization of the body with autologous cellular material. Stem cells are often treated even when other methods are ineffective. Stem cell treatment in Kyiv is actively used in the Coollaser Clinic. Diseases eligible for stem cell therapy
Autoimmune diseases:
Systemic lupus erythematosus
Autoimmune glomerulonephritis
Crohn's disease
Rheumatoid arthritis
Myasthenia gravis
Diseases of the cardiovascular system:
Myocardial infarction in the acute phase and subsequent rehabilitation
Ischemic heart disease and cardiosclerosis
Heart failure
Myocardial dystrophy of various origins
Hypertension with retinopathy
Atherosclerosis of the aorta and cerebral vessels
Vascular diseases:
Vasculitis
limb ischemia (including critical)
Endocrine system diseases:

Diabetes mellitus type II
Disorders associated with type I and type II diabetes
Hyperthyroidism
Hypothyroidism
Thyrotoxicosis
Diseases of the central and peripheral nervous system:
Stroke
Rehabilitation after strokes and traumatic brain injuries
Violation of cerebral circulation
Injuries to the brain and spinal cord, their consequences
Paralysis and its consequences
Multiple sclerosis
Parkinson's disease
Alzheimer's disease
Raynaud's disease
Myodystrophy
Duchenne muscular dystrophy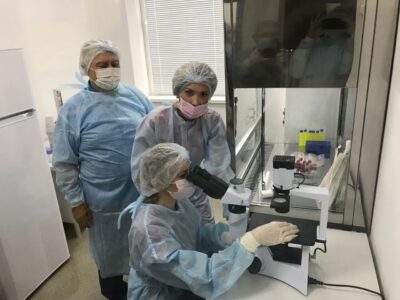 Disorders of the peripheral nervous system of various origins
Neuralgia
Inflammation of the sciatic nerve
Sleep disorders
Chronic fatigue syndrome
Cerebral palsy
Mental retardation
Consequences of meningitis
Consequences of neonatal hypoxia
Posthypoxic encephalopathy
Bulbar syndrome
Myasthenia gravis
Amyotrophic lateral sclerosis
Brain infarction
Cerebral ischemia
Dementia
Encephalopathy
Skin diseases:
Psoriasis
Cosmetic skin defects
Scars after burns, ulcers, surgery
Dermatitis
Neurodermatitis
Eczema
Atopic dermatitis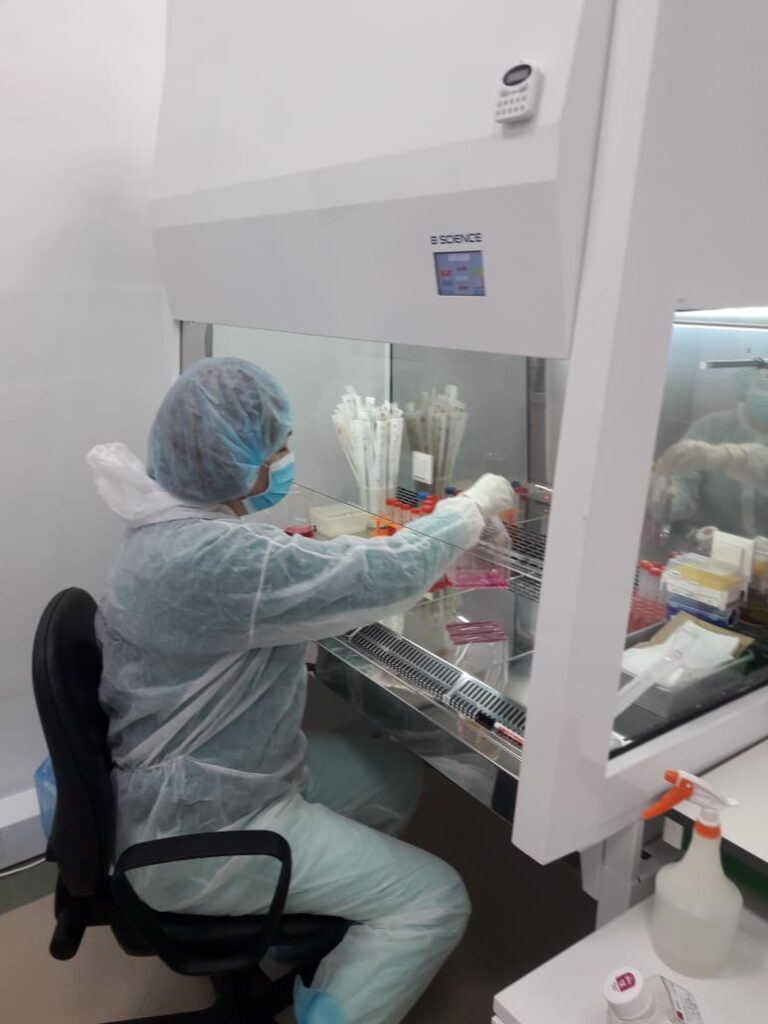 Diseases of the musculoskeletal system:
Osteochondrosis of the spine
Degenerative joint changes
Osteoporosis
Arthrosis
Arthritis
Dysplasia of the hip joints
Gout
Coxarthrosis
Fractures
Injuries, consequences of injuries
Muscular dystrophy
Diseases of the immune system
Immune system disorder in women with complicated course – menopause
Secondary immunodeficiency of various etiologies
Immunodeficiency after chemotherapy
Diseases of the genitourinary system:
Glomerulonephritis
Prostatitis
Reproductive disorders in men and women
Violation of potency
Ovarian dysfunction
Diseases of the gastrointestinal tract:
Gastroduodenitis
Peptic ulcer of the stomach, duodenum
Colitis of various etiology
Intestinal and biliary dyskinesia
Pancreatitis
Cirrhosis of the liver
Consequences of hepatitis B and C
Cholecystitis
Chronic and acute hepatitis
Acute hepatitis with severe jaundice and hepatocellular insufficiency
Chronic hepatocellular insufficiency
Hepatic coma
The above list of diseases is not complete in which stem cell therapy has been successful.
Stem cell therapy: types of cells
Stem cells are divided into three main groups depending on the source of their production:
embryonic,
fetal,
postnatal (adult stem cells).
What are embryonic stem cells?
Embryonic stem cells (ESCs) form an internal cell mass (ICM), or embryoblast, at an early stage in embryonic development. They are pluripotent – capable of differentiating into all types of cells of the three germ layers, except for cells of extraembryonic organs (placenta and yolk sac).
What are fetal stem cells
Fetal stem cells are obtained from fetal material after an abortion (usually the gestational age, that is, intrauterine development of the fetus, is 9-12 weeks). Fetal stem cells are a mixture of multipotent and unipotent stem cells.
Clinical use of human fetal and embryonic stem cells is prohibited in most countries of the world. In Ukraine, the use of fetal cells is still allowed, but gives rise to great ethical controversy.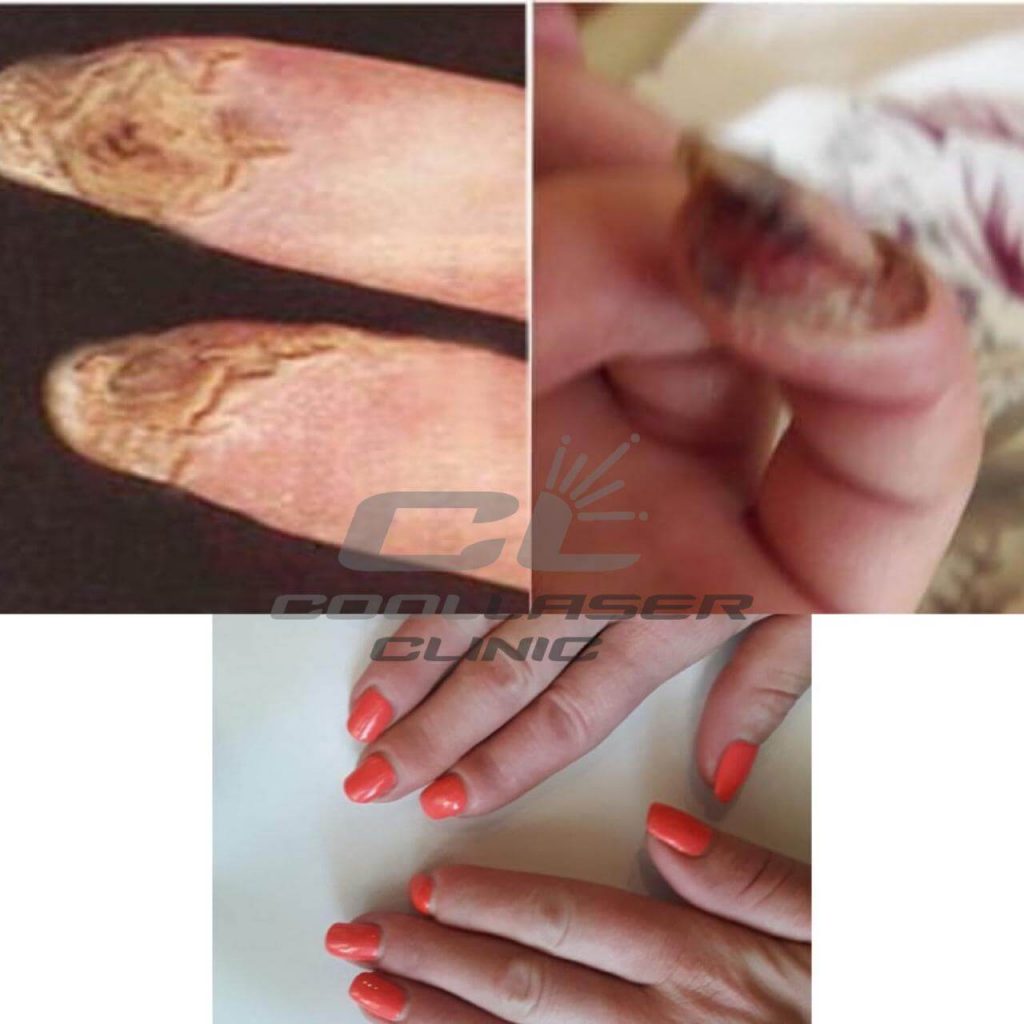 What are postnatal stem cells?
Stem cells obtained from postnatal tissues of the human body (after the birth of the organism) and postpartum material (placenta, umbilical cord) have found wide application in clinical and experimental medicine. The source of the above cell material is mesenchymal stem cells of bone marrow, adipose tissue, umbilical cord and hematopoietic stem cells of peripheral blood, bone marrow and umbilical cord blood.
Clinical and experimental use of somatic cells isolated from the human body for further transplantation and cell therapy should be recognized as an important area of ​​regenerative medicine. For this purpose, fibroblasts, keratinocytes, chondrocytes, endothelial cells and other cells cultured in vitro are widely used today. Growing tissues and organs in a biotechnological laboratory opens up new opportunities in the field of transplantation.
Before the procedure, the attending physician conducts a consultation, collects the patient's anamnesis and determines the examination algorithm.
What tests and what examination does a man need to undergo before the procedure?
Complete blood count.
General urine analysis
Biochemical blood test.
Blood group. Rhesus blood.
infection screening.
Cancer male panel.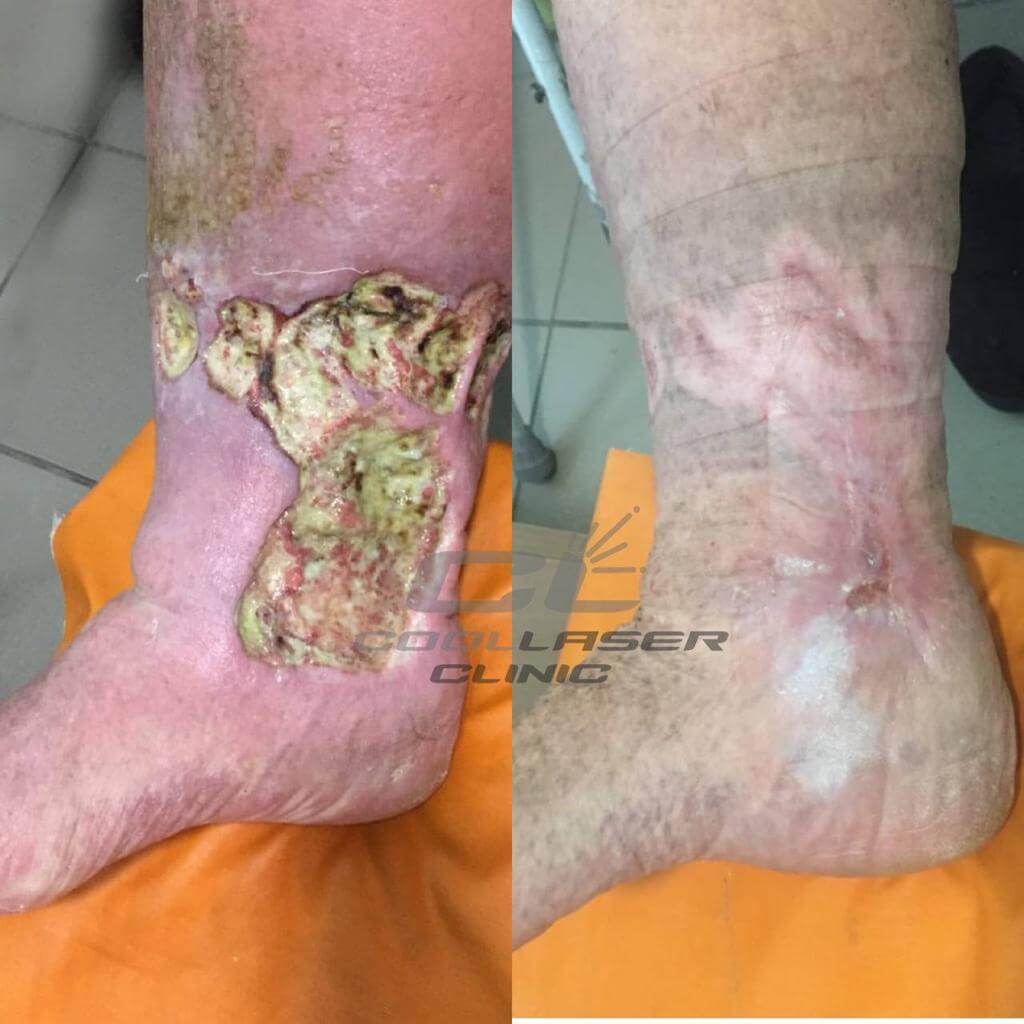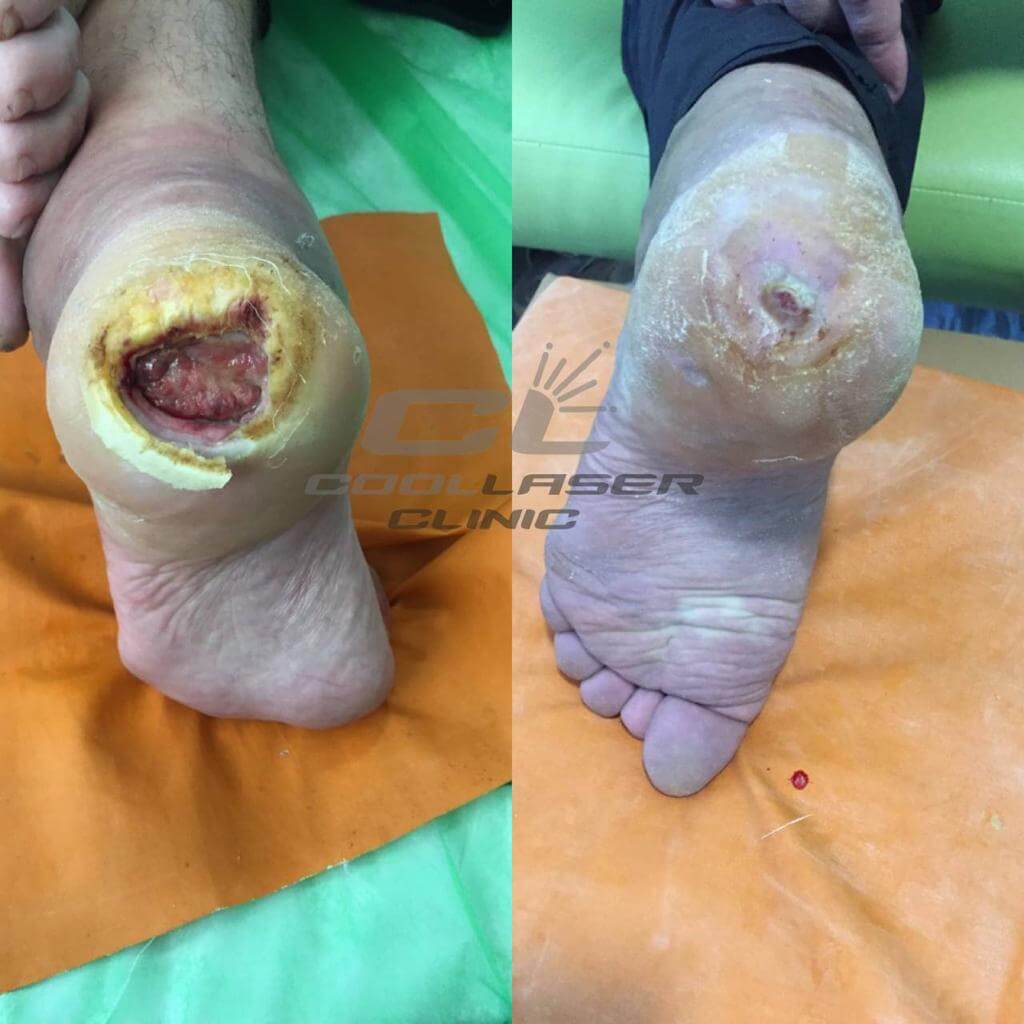 Tumor markers that must be passed before the stem cell treatment procedure:
Male oncological panel "(PSA, AFP, CEA, CA 19-9, CA 72-4)
Prostate-specific antigen total (PSA)
Embryonic Cancer Antigen (CEA)
Alpha-fetoprotein (AFP) cancer marker
Tumor marker of the pancreas, gallbladder (CA 19-9)
Gastric tumor marker (CA 72-4)
Infection screening:
Screening for viral hepatitis "(HbsAg, HCV, HAV)
HBsAg (Australian antigen)
Total antibodies to HCV (anti-HCV total IgM + IgG)
Package. TORCH IgG + IgM
IgG antibodies to cytomegalovirus (CMV)
Antibodies IgM to cytomegalovirus (CMV)
IgM antibodies to herpes simplex virus type 1/2 (HSV 1/2)
IgG antibodies to herpes simplex virus type 1/2 (HSV 1/2)
IgG antibodies to toxoplasmosis (TOXO)
IgM antibodies to toxoplasmosis (TOXO)
Take the opportunity to receive quality stem cell treatment in Kyiv at the most affordable and fair prices.
Price for stem cell treatment at the Coollaser Clinic in Kyiv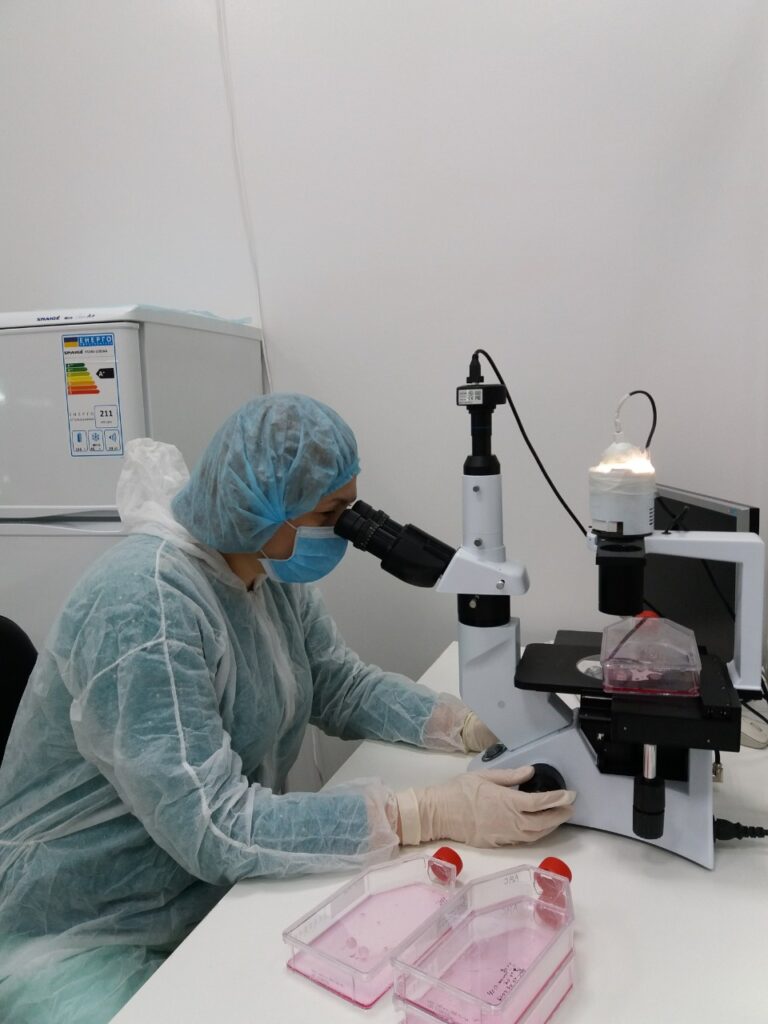 Procedure
Stages
Doses
price
Premium program. Allogeneic MSC therapy (100 mln.)
The program is a two-stage introduction. Re-introduction of 50 million – after 5 – 10 days
A single dose of 50 million
90000 UAH
Premium MAX program
Allogeneic MSC therapy (200 million). Quadruple introduction program
Single dose 50 mln., Re-introduction – every 5 – 10 days
145000 UAH
Standard program
Allogeneic MSC therapy. Two-step introduction program
60 million
Single dose 30 mln., Re-introduction – after 5 days
49000 UAH
Program "local therapy"
Local therapy with allogeneic MSCs
30 million
24000 UAH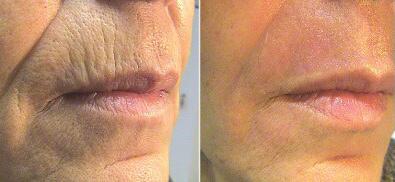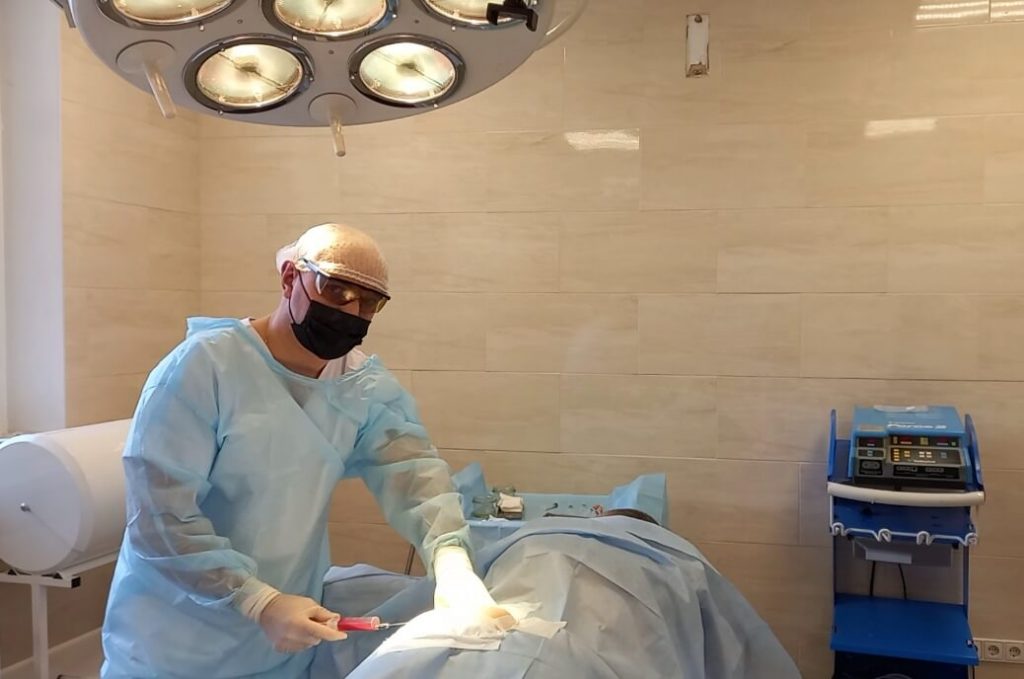 Stem cells: treatment packages
| | | |
| --- | --- | --- |
| Stem cells: the price of packages of regenerative therapy services with allogeneic mesenchymal stem cells (source of origin: umbilical cord - perivascular space, amniotic membrane): | | |
| 1) Premium Program. Allogeneic MSC therapy (100 mln.). The program is a two-stage introduction. (Single dose of 50 million), Re-introduction of 50 million - after 5 - 10 days). | 90 000 UAH | |
| 2) Premium MAX program. Allogeneic MSC therapy (200 million). Quadruple introduction program. (A single dose of 50 million, repeated administration - every 5 to 10 days) | 145 000 UAH | |
| 3) Program Standard. Allogeneic MSC therapy (60 million). Two-step introduction program. (A single dose of 30 million, Re-introduction - after 5 days). | 49 000 UAH | |
| 4) The program "local therapy". Local therapy with allogeneic MSCs (30 million) | 24 000 UAH | |
| 5) Medical tourism program. The program of accelerated treatment with large doses of MSCs (220 million) | 180 000 UAH | |
| Regenerative therapy program with autologous mesenchymal stem cells (MSC) of the patient's own adipose tissue: | | |
| 1) Premium Program. Therapy with autologous MSCs of adipose tissue (100 million). Two-step introduction program. (Single dose 50 million, Re-introduction - after 7-10 days) | 90 000 UAH | |
| 2) Premium MAX program. Therapy with autologous MSCs of adipose tissue (200 million). Quadruple introduction program. (A single dose of 50 million, repeated administration - every 7-10 days) | 145 000 UAH | |
| 3) Program Standard. Therapy with autologous MSCs of adipose tissue (60 million). Two-step introduction program. (Single dose 30 million, Re-introduction - after 7-10 days) | 49 000 UAH | |
| 4) The program "local therapy". Local therapy with autologous MSCs of adipose tissue (30 million) | 24 000 UAH | |