Non-surgical rhinoplasty in Kyiv
Non-surgical nose job is relatively new step in cosmetology. No more surgery, rehabilitation and oedema!
A neat, even, perfect nose without surgery is not a dream, but a reality! Injection nose job does not require preparation, a large number of tests and long-term rehabilitation.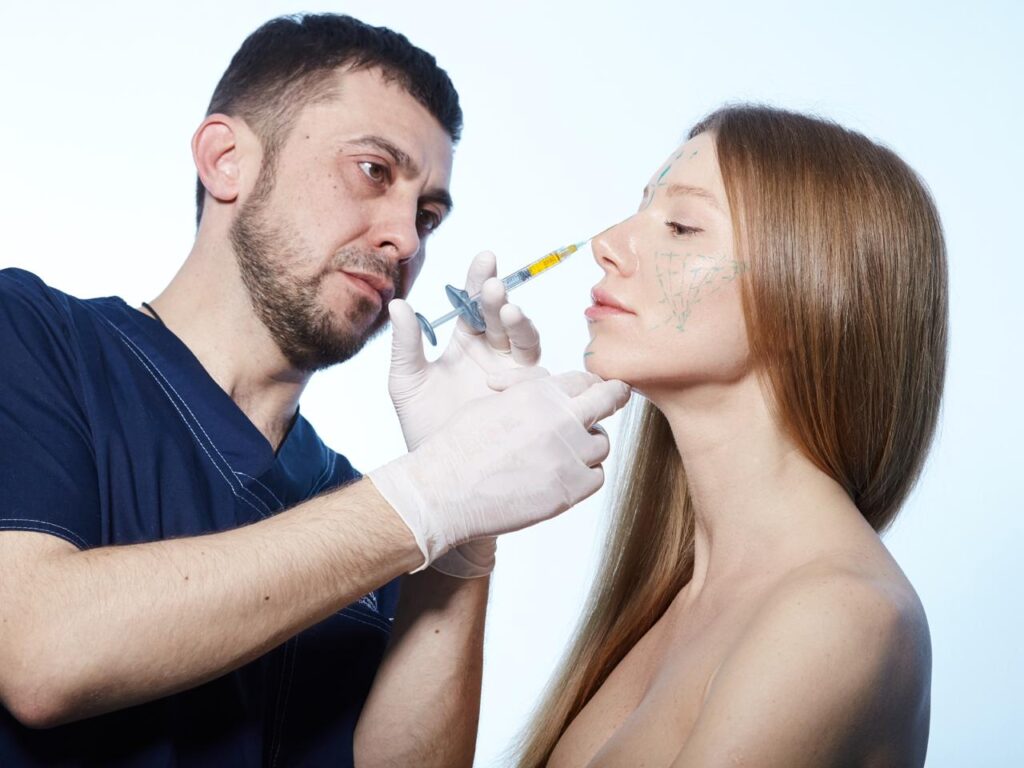 Indications for nose plastics are conventionally divided into two groups:
The reasons why we want to look better, younger, more beautiful. Correct the tip, reduce the volume of the wing of the nose or smooth, reduce the hump.
An absolute indication for plastic surgery of the nose is a deterioration of the patient's quality of life. Curved septum. Chronic rhinitis, snoring, apnea. However, in this case, only a surgeon can make life easier for the patient.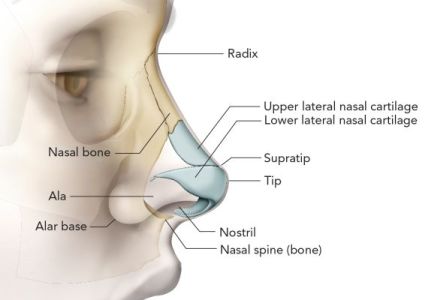 Injection rhinoplasty.
In contrast to plastic surgery, injection nose surgery involves a relatively simple technique.
The doctor uses fillers (from English `to fill`). Another name is injection implants, which help to carry out rhinoplasty without a surgeon.
The required area is filled with fillers, giving expressiveness to the cheekbones and symmetry to the face. Over time, depending on the composition of the filler, the drug is absorbed without sediment.
The photos below show non-surgical nose surgery before and after photos. Decreased volume of the wing of the nose. Surgeon Gavrilyuk S.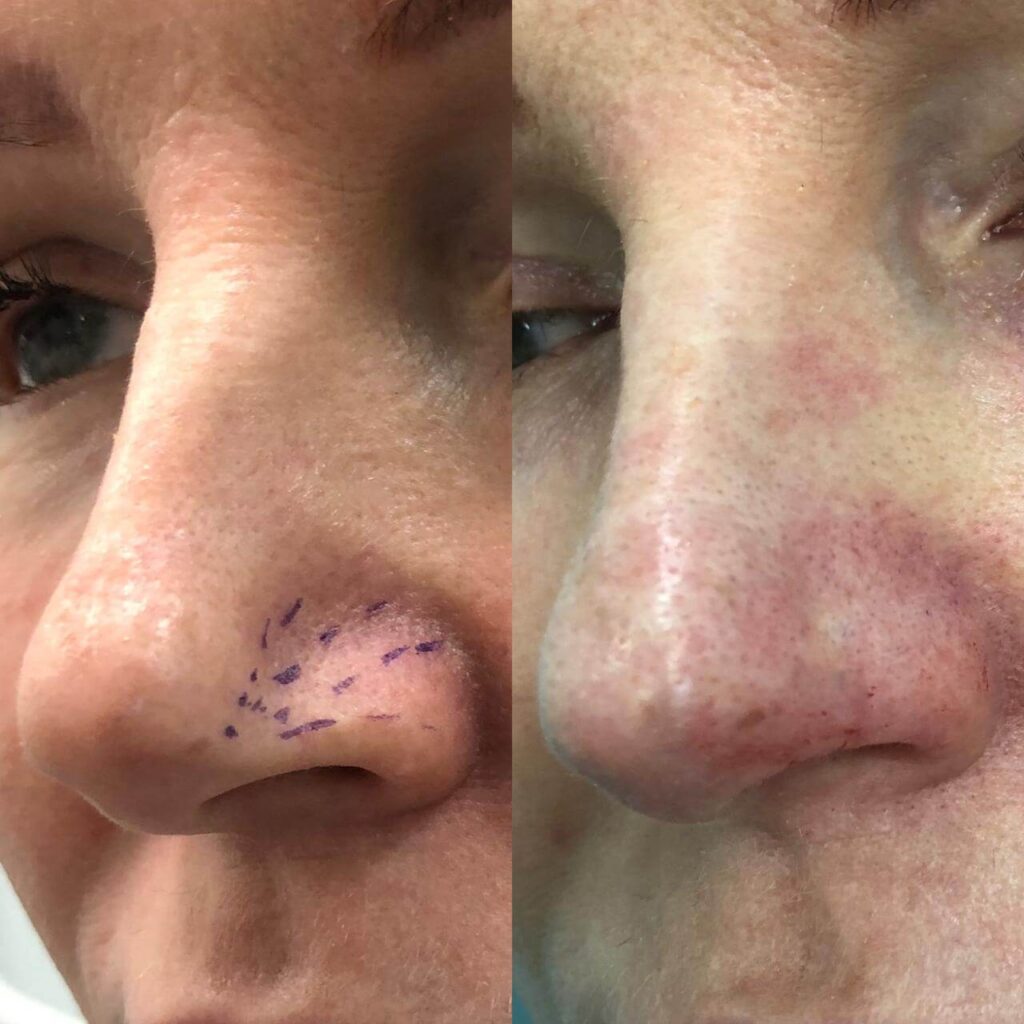 At Coolaser Clinic, we only use fillers that have the longest absorption time possible.
Pros of non-surgical rhinoplasty:
Speed of the procedure
Lack of rehabilitation period
Long lasting but reversible effect
Face silhouette correction
Cost
What methods are used to correct the nose?
An easy, highly effective procedure can be carried out not only with the help of injections. Specialists are also armed with special Aptos threads and hormonal preparations.
Hormonal drugs act as a cartilage thinner. With their help, you can significantly correct the hump of the nose and the width of the wings.
In some cases, a splint is used – plastic device that presses on the cartilaginous tissue and removes minor defects.
On the photos below you can see the result of injectable non-surgical rhinoplasty. The procedure was performed by a plastic surgeon at the Coollaser Clinic Gavrilyuk S.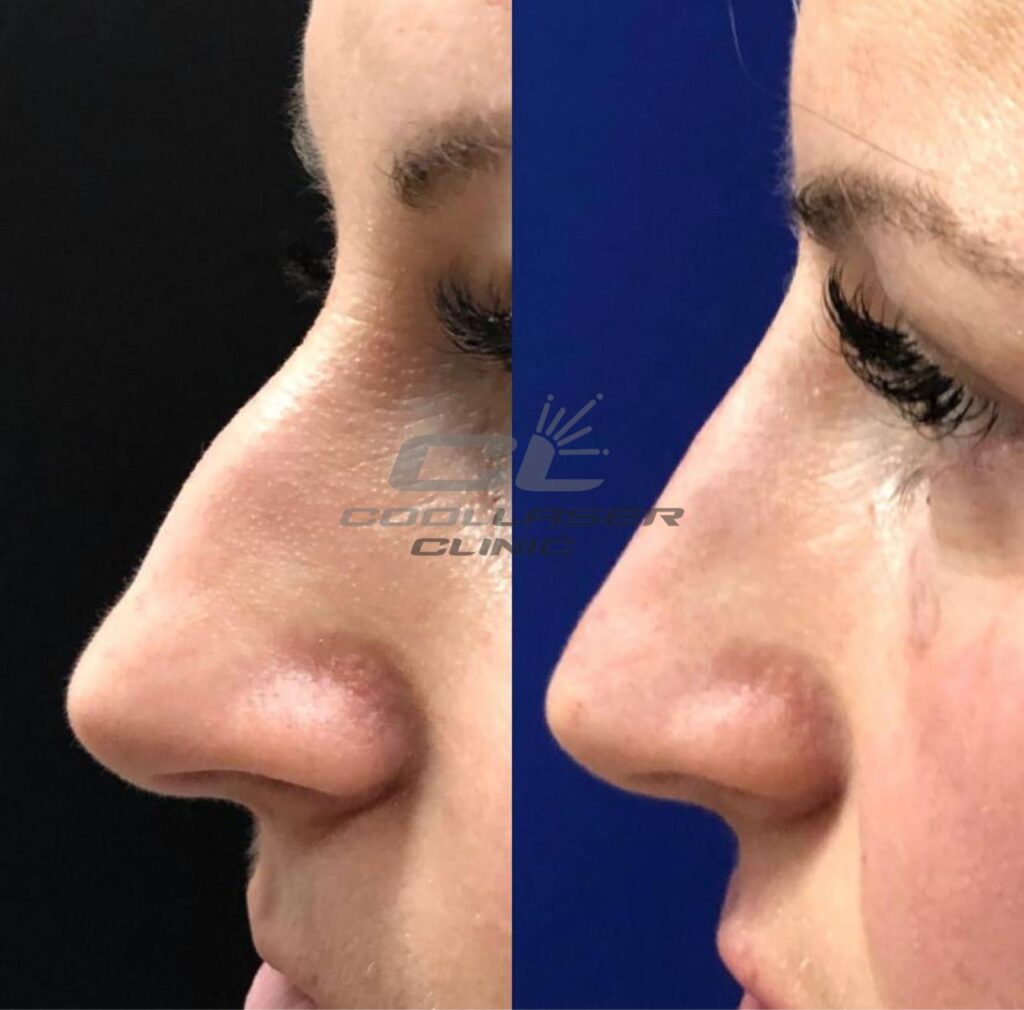 The doctor selects the method on an individual basis, taking into account all the characteristics of the patient.
Contraindications for nose plastics:
Inflammatory processes
Pregnancy and lactation
Respiratory diseases
Infectious diseases
Individual intolerance to the components of the drug
Injection rhinoplasty is an excellent, fast and relatively inexpensive way to get rid of external defects of the nose.
Fulfill your dream of improving your appearance today at the Coollaser Clinic in the center of Kyiv on Pechersk distr. Take advantage of the non-surgical nose surgery procedure!
The price of surgical rhinoplasty
Specialists in the procedure
Photo materials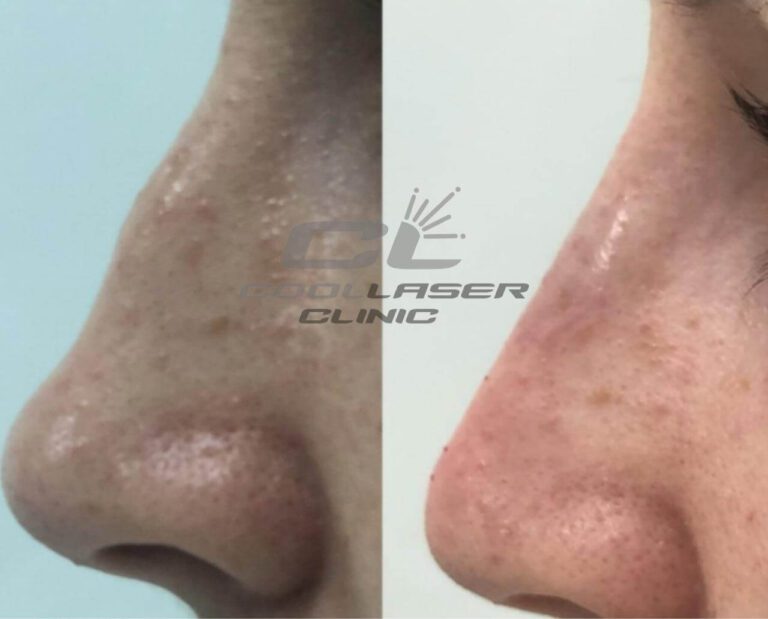 Useful articles
Types of blepharoplasty: non-surgical and surgical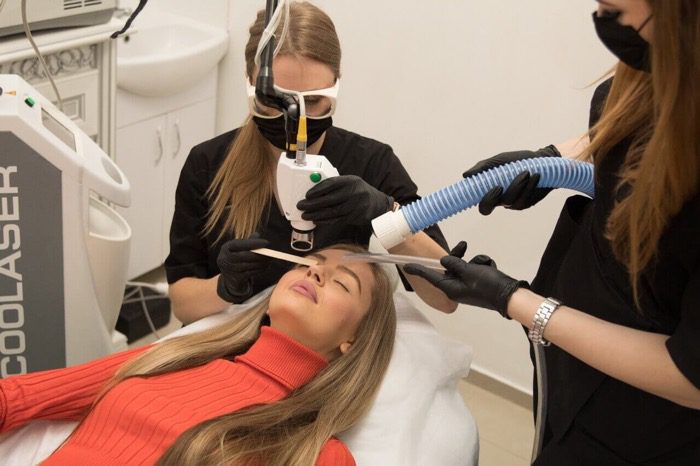 Types of blepharoplasty: non-surgical and surgical – which is better? Types of blepharoplasty: non-surgical and surgical plastic – what they have in common and how they differ. Advantages and disadvantages […]
Read the sequel