Body shaping, weight and body volume reduction.
Correction of the figure and weight with the help of devices and lasers is the main answer to the question – How to lose weight quickly?
This question is increasingly being asked by people who want to radically change their lives.
Nowadays, having a good figure and getting rid of extra pounds is not only a fashionable trend, but also the key to health and longevity.
Body shaping and weight reduction in our clinic is carried out without discomfort, without a single injection or incision, thanks to a combination of modern and high-tech techniques that have received worldwide recognition.
In order to lose 5 kilograms in a week, you no longer need to go under the surgeon's knife or starve until you faint.
In our clinic, there is such a thing as hardware body shaping or non-surgical liposuction.
What are hardware body treatments?
Hardware body shaping or hardware body treatments are a combination of several basic techniques:
Venus Versa
BTL Vanquish ME of the second (last) generation
Shockwave therapy
Classic massage, lymphatic drainage, anti-cellulite and cupping massage.
Thanks to their comprehensive approach, these four methods are aimed at destroying and eliminating excess layers of adipose tissue, stimulating the reparative processes of the skin, as well as the production of collagen in it.
Venus Versa

Venus Versa non-surgical liposuction

The essence of the Venus Versa device is to apply radio frequency radiation to certain areas of the skin. The device includes special applicator tips, as well as revolutionary features such as NanoFractionalRF ™ and SmartScan.

Thus, for body shaping, the skin is warmed up, with minimal discomfort for the patient. The world's only patented contact thermomagnetic stimulation of the skin with an active multipolar beam of radio wave energy causes lipolysis (lipolysis) without damaging other tissues or organs.

BTL Vanquish ME of the second (last) generation

Non-surgical liposuction BTL Vanquish ME

BTL Vanquish ™ is the world's only non-contact weight loss machine with the largest coverage area. It guarantees the highest efficiency with a comfortable, painless and safe treatment.

The patented BTL Vanquish ™ technology makes it possible to reduce the volume of fat in problem areas by destroying fat cells with a minimum of procedures in the shortest possible time.

How it works?

Vanquish uses a non-invasive, non-contacting array of panels that generates high frequency RF ™ selective field energy that adjusts heat delivery based on deep tissue resistance.

This technology also generates magnetic fields to optimize penetration and rapid heating of fats selectively when the device is not in contact with the body.

Who is the Non-Surgical Liposuction Recommended for?

BTL Vanquish treatments are intended only for healthy patients who want to lose weight quickly and need to reduce body fat in problem areas of the body.

The device is indispensable when exercise and diet have not helped, and people want to lose weight very quickly. This is exactly the option when you need a quick aesthetic improvement without the time-consuming rehabilitation after surgery. Losing excess weight without exhausting training and without surgical liposuction has become possible.

Non-surgical liposuction for abdominal correction

Non-surgical liposuction. Which celebrity uses this procedure?

TV star Whoopi Goldberg demonstrates live how she lost weight with the BTL Vanquish ™

It's imperative that patients have only realistic expectations and that only ideal candidates are selected for a given procedure. The ideal candidate is an individual with subcutaneous fat on the abdomen and flanks, who understands the procedure and doesn't have any significant medical problems.

What results should be expected from body shaping?

Fast weight loss results may not be the same for all patients. It depends on many factors. Changing the circumference and volume of the problem area, as well as reducing cellulite is the most common outcome of treatment.

Vanquish non-surgical liposuction is a non-invasive RF lifting that directs its energy under the skin. Heating deep tissues to a certain temperature induces apoptosis (natural death of fat cells), without harming the skin, internal organs or muscles. It achieves optimal results with unsurpassed patient safety. Treatment occurs with predictable clinical efficacy.

Vanquish works below the surface using high-frequency waves that target fat cells without harming skin, muscles or internal organs. Fat cells are heated to a temperature that constantly destroys them, after which dead cells are naturally excreted from the body.

How many procedures do you need?

To achieve the maximum effect, four to six non-surgical liposuction procedures of 45 minutes are recommended. We begin to notice the result of the procedure within a week and it continues to manifest itself with an increasing effect, provided that water is regularly consumed at least two liters per day to remove toxins. The maximum effect of the received procedures is observed after six months and it is irreversible.

That is, you don't gain weight if you follow the rules of correct eating behavior, since fat cells are not reduced and immobilized(as in other procedures)this cells are destroyed.

Side effects and risks

The Vanquish ME device specifically targets fat cells so that the surrounding tissue will not be damaged by treatment.

There is no pain, bruising or swelling and therefore no need for downtime. Some redness of the skin is possible after treatment, but it should disappear within a few hours.

Clinical trials report no side effects.

Contraindications

Vanquish ME is safe for men and women of all skin types and colors.

The ideal candidate for treatment should have moderate levels of adipose tissue. In addition, it should be understood that hardware body shaping should not be considered the only quick fix for overweight. Our treatment is not an alternative to a good diet and moderate exercise.

Shock wave therapy.

The shock-wave apparatus forms a shock acoustic wave – powerful pulses of sound generated by the physical vibrations of the body. This stimulates tissue microcirculation, activates recovery processes and the production of collagen and elastin. This procedure can be supplemented with hardware myostimulation, which means that it is possible to perform the task of physiotherapeutic load on the treated muscle groups simultaneously with shock wave therapy. With such a powerful effect, the skin regains its firmness, elasticity and youth.

Indications for procedure.

The main defects that can be eliminated with non-surgical liposuction are:
Cellulite at any stage of progression;
"Orange peel" on the skin;
Local fat deposits in different areas of the body;
Rehabilitation, as well as aesthetic imperfections after conventional liposuction.
The main advantages of the Body shaping procedure
Thanks to an integrated approach to non-surgical liposuction using the above equipment, a number of advantages can be noted:
Safety and no side effects.
The speed of the procedure (depending on the size of the treated area, the manipulation takes from 20 to 40 minutes).
Lack of a rehabilitation period.
Painlessness.
After several sessions of procedures – a persistent and long-lasting result
The combination of these three techniques not only perfectly copes with various types of skin defects, but also perfectly complements each other. And also, it allows you to increase the duration of the effect of the procedure. As a result of non-surgical liposuction, a permanent reduction of excess fat and cellulite can be achieved. In addition, it is thanks to this innovative combination that the skin regains its natural color, youth, firmness and elasticity.
The Coollaser Clinic has extensive experience in various kinds of cosmetic procedures.
Our specialists are constantly improving in their field, and also use only the most advanced equipment. That is why, turning to us, you can preserve your beauty and youth for many years.
Now you don't need to ask yourself the question of "How to quickly lose 5 kilograms in a week?"
There is only one answer:
Lose weight fast at Coollaser Clinic, start shaping your figure and weight!
Сколько стоит Коррекция Фигуры
RF лифтинг термомагнитный тело

2000 грн
RF лифтинг термомагнитный + массаж + ударно-волновой тип массажа 1 зона (при предоплате курса)

2700 грн

1750 грн
BTL Vanquish ME (при предоплате курса)

8000

4000
Specialists in the procedure
Photo materials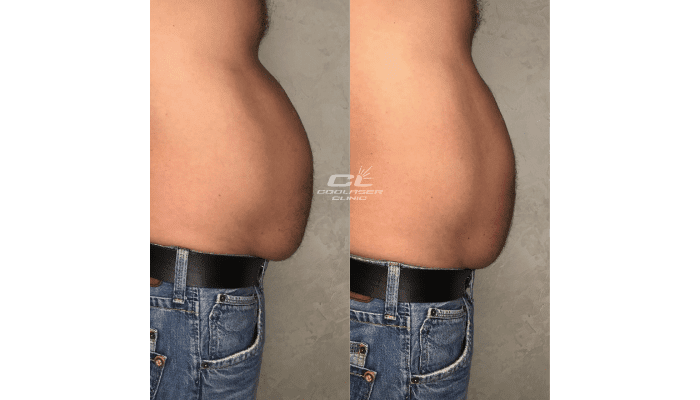 Useful articles
Как убрать живот в домашних условиях?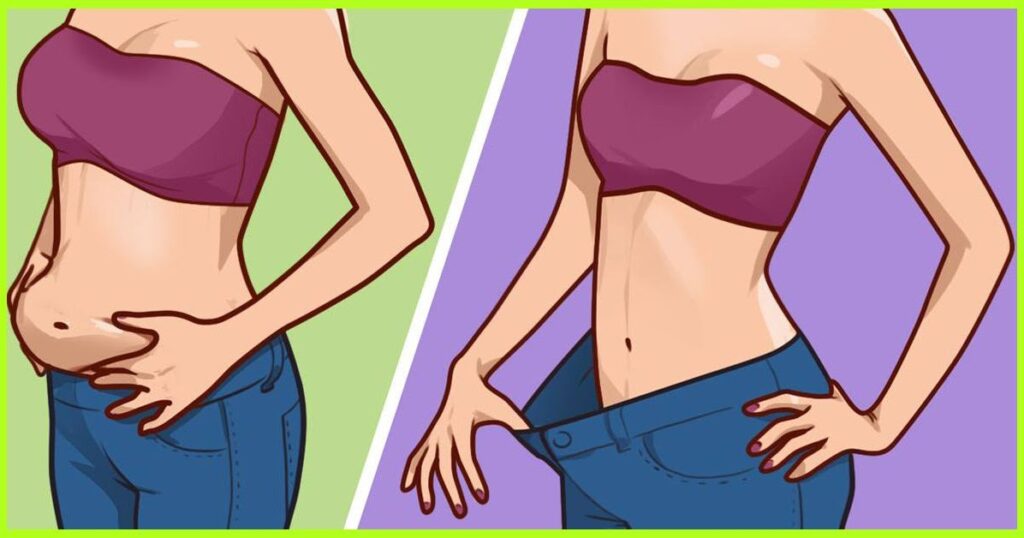 How to remove the belly at home? How to remove the abdomen and flanks at home – a question often asked by men and women, even without excess weight. Remove […]
Read the sequel