Hardware procedures for facelift
Hardware facial procedures are very often combined into one large group with non-surgical laser facelift procedures.
What is included in the complex of hardware procedures for a facelift.
Microneedle RF lifting Adonyss
Nano fractional RF Viva
RF face lifting thermomagnetic Venus Versa
Procedure Remove flews (Tribella, SMAS lifting Ulthera)
Procedure to Remove the double chin
LED therapy
Microneedling
Microdermabrasion
Computer diagnostics of the face
Why do we need hardware procedures for non-surgical face skin tightening?
With the passage of time and age-related changes under the forces of gravity, the subcutaneous fat on the face, sometimes called fat packs, gradually begins to move to the lower third of the face, the muscles weaken, lose tone, the skin sags, which contributes to the formation of wrinkles and folds on the face. This process is called gravitational ptosis. Thanks to him, the first noticeable signs of facial aging appear. Using hardware procedures, we can correct this deficiency without plastic surgery using laser and hardware facelift.
The main manifestations of gravitational ptosis
Wrinkles on the forehead
Drop of the eyebrows
Bags under the eyes (lacrimal groove and lower eyelid hernia)
Purse wrinkles
Zygomatic bags
Nasolabial folds
Lowering of the corners of the lips
Puppet folds
Distortion of the oval of the face and the appearance of flaps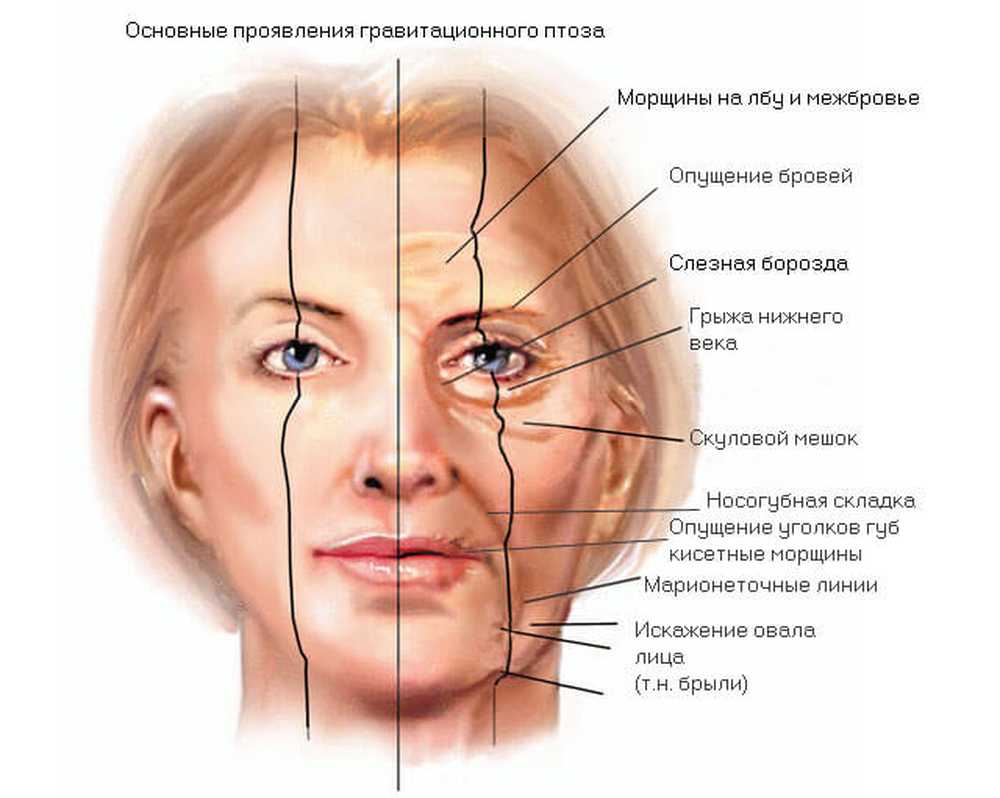 This aging process is also associated with the firmness and elasticity of the skin, which begins to sag and form at first thin, and then deeper wrinkles and folds.
As you get older, the aging process is reflected in the face, not only due to loss of skin elasticity, displacement of fat packs down, but also due to a decrease in muscle tone.
With age, other noticeable signs of aging may appear on a person's skin, such as bursting blood vessels or capillaries, and age spots. How to stop the aging process and return the face to its former freshness and youth? If you decide to resort to the fastest and most radical measure – a surgical facelift, then most likely the result will be something like this: thinned, pigmented, aging skin with a slight turgor is tightened like a glove on the skull with "sagging" fat packs. The pores enlarge, the skin becomes thinner even more, and the facial features are distorted. What the solution? Is there an alternative? We think yes. Applying hardware facial procedures will help solve this problem.
Laser non-surgical facelift is the best alternative to surgical facelift.
A laser or hardware facelift procedure is a complex of non-surgical procedures in which weakened skin on the face and neck smoothes, tightens and increases its density, pores, age spots decrease, and the face acquires an even color. All this greatly reduces the signs of aging. The hardware-based, non-surgical SMAS facelift procedure most often helps to eliminate or reduce deep and fine wrinkles in the middle and lower third of the face. Also, hardware procedures help restore muscle tone.
Facelift hardware procedures can help you look 5-10 years younger.
Of course, everyone wants to restore the youthful appearance of their face, but it is absolutely clear that not everyone wants to undergo invasive surgery.
If you are not yet ready to go under the surgeon's knife, but you want to become younger, then the use of hardware techniques is the best option for you. Our high-tech treatments use laser, nanofractional, radio wave, thermomagnetic, and photorejuvenation technologies to stimulate the production of collagen and elastin in your body.
Collagen repairs and restructures the skin as part of the natural healing and repair process. A non-surgical facelift or facelift should be used not only at the moment when facial wrinkles and sagging have already become noticeable, but also for preventive purposes. Old, long-established wrinkles are much more difficult to deal with than to prevent.
hardware and laser treatments for a non-surgical facelift are suitable for you if:
You need a non-surgical procedure to visibly improve the appearance of your face
You want a treatment that will boost your own collagen and elastin production
You want a treatment that uses laser and fractional technology
You want to tighten skin and improve facial contours
You want to rejuvenate your face
You want to minimize the appearance of wrinkles, age spots and enlarged pores
You want the procedure to be safe, painless and does not require rehabilitation time
How to make wrinkles disappear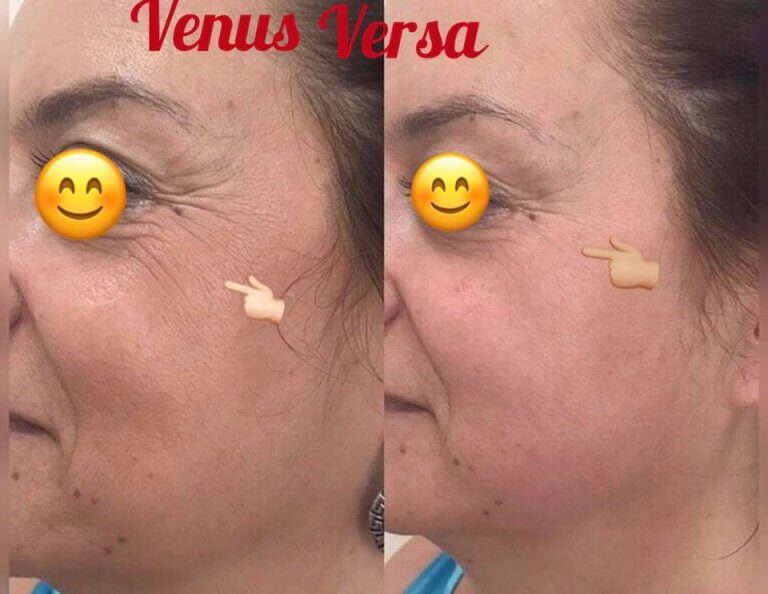 The combination of innovative technologies can make your wrinkles disappear by naturally regenerating and enhancing the mechanisms of renovation and rejuvenation inyour body. In order to carry out a non-surgical, non-surgical facelift using hardware procedures, we need to use the forces of nature and scientific achievements at the same time.
Ultimately, we need to increase the production of collagen and elastin in your skin.
Laser and Hardware procedures used for non-surgical facelift
CO2 laser resurfacing using Coolaser technology
Nano fractional rejuvenation
RF lifting and thermomagnetic rejuvenation
Photorejuvenation
Combination of hardware and laser treatments for the best result
It must be remembered that "monotherapy" using only one type of exposure is always significantly inferior to treatment using a combination of techniques. We recommend that you support the above hardware procedures with injection techniques, as well as the selection of cosmetological home care that is suitable for your skin type.
The complex combination of hardware procedures and injection techniques leads to a better result, to more stable recovery processes in the body, to an improvement in the appearance and tightening of the facial skin.
For an even greater prolongation of the validity of the result obtained, take the opportunity to observe the correct lifestyle and eating behavior with the rejection of addictions.
Now you will get smooth and youthful skin! Our Coollaser Clinuc is located in the very center of Kyiv on Pechersk. We are confident that you will be more than happy with the results for sure.
Call us today to schedule a consultation where you will understand if you need a non-surgical hardware laser facelift and which hardware procedures are right for you.
Specialists in the procedure