Non-surgical liposuction of the abdomen (Lipolysis)
Non-surgical liposuction of the abdomen in the Coollaser Clinic is carried out without a single incision and without a single injection, without pain on the world's best equipment in Kyiv, which is recognized in the leading countries of the world. One of the most popular devices is the BTL Vanquish ME device.
Vanquish ME is an advanced high-tech treatment that helps to reduce belly and thigh fat and generally lose weight quickly. This non-invasive method does not carry any risk of infection or side effects, unlike surgical liposuction.
Vanquish focuses on belly fat and destroys fat cells in a targeted manner without harming the skin or nearby tissues. It is very characteristic that fat cells are DESTROYED, and not immobilized, as it happens in all other methods of losing weight.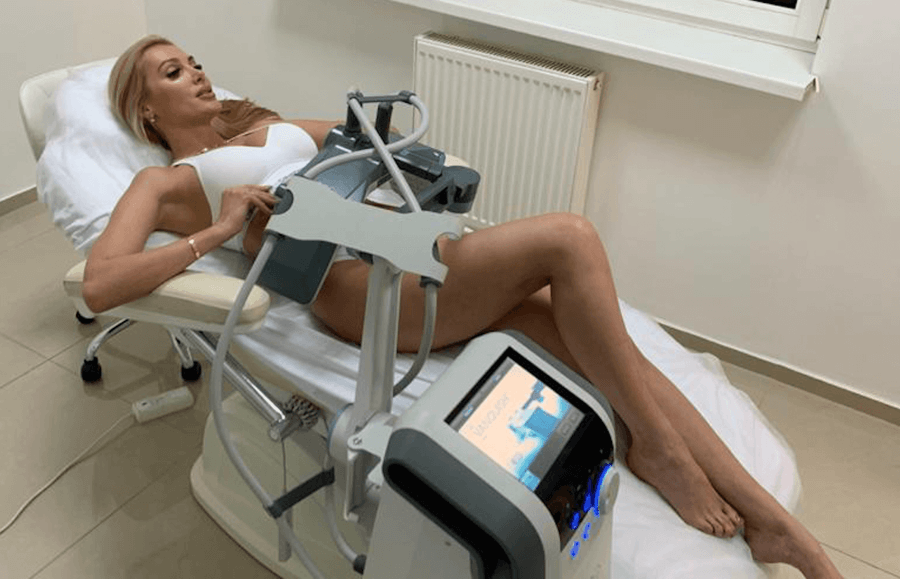 Patients typically lose four to eight centimeters of precisely those dense and hard-to-remove abdominal fat deposits that no longer respond to a healthy diet and cannot be corrected through exercise. Vanquish's non-surgical liposuction does not require anesthesia because the procedure to remove excess belly fat in patients is painless.
Non-surgical abdominal liposuction procedure without surgery on the Vanquish ME apparatus in Kyiv
Vanquish uses the Selective RF ™ system, which delivers radio frequency energy directly to fat cells. It heats and destroys only fat cells without affecting the skin or any surrounding muscles or tissues.
The patient is positioned on a wood-only couch with the Vanquish pointing towards the intended area of the abdomen or thighs, but not touching the body.
Patients experience a warming sensation, but there is no pain or discomfort with this procedure.
A typical non-surgical abdominal liposuction session takes about 45 minutes.
No rehabilitation time is required after Vanquish and patients can immediately resume their normal daily activities.
Abdominal liposuction without surgery: rehabilitation and results
When can you see the result?
Noticeable weight loss around the abdominal area begins to appear in the first few days after Vanquish treatment.
The results become even more noticeable over the next weeks, as dead fat cells are naturally eliminated from the body. The condition for such removal of dead fat cells is to drink abundantly at least two liters of water per day.
How many sessions are needed?
Optimal results usually require four to six sessions. The number of treatments can vary from person to person, but usually goals are achieved after four treatments.
How long does the result last?
The results are long lasting and last for those patients who adhere to the correct eating behavior
Non-surgical liposuction procedure with a tightening of the skin of the abdomen BTL Vanquish and a set of additional procedures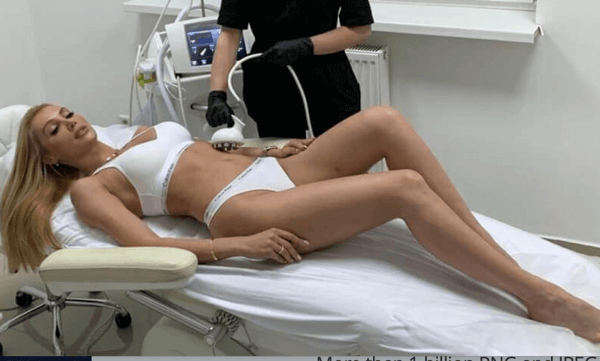 Such an amazing result with the help of a set of the following procedures:
BTL Vanquish ME is a unique non-invasive body fat reduction procedure.
RF lifting with Venus Versa apparatus
AMK-therapy – an individual program based on the use of autologous (own) growth factors and oligopeptides isolated from your platelets in maximum concentration.
DMAE – the action of the drug is aimed at increasing skin tone
Fibroblasts – injections of youthful body and face. In this case, it was used for the abdominal area. Scientists call these cells "mini-factories": they are the ones that produce collagen, elastin and hyaluronic acid – all those components, for the sake of stimulating the reproduction of which the most advanced cosmetic preparations and procedures are being developed.
Return your former attractiveness, get slimmer and reduce your waist! Lose excess weight and excess belly fat!
If you are hesitant for surgical abdominal liposuction, then non-surgical abdominal liposuction at Coollaser Clinic is the right choice for you.
Specialists in the procedure
Photo materials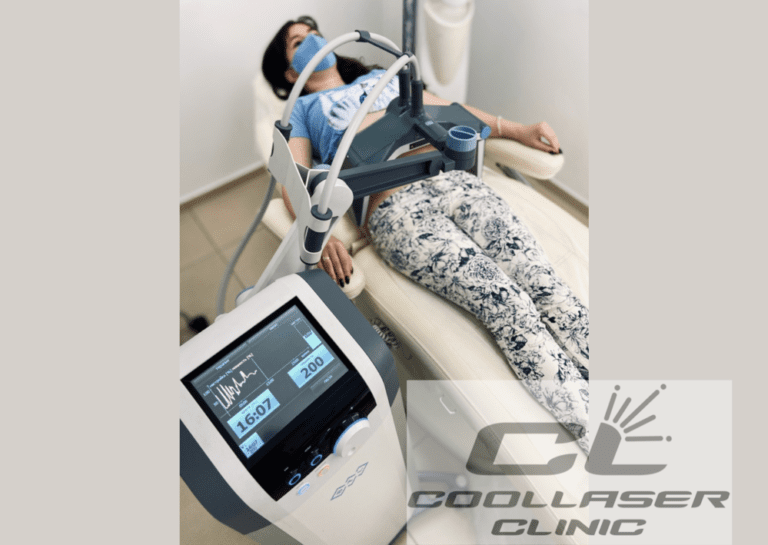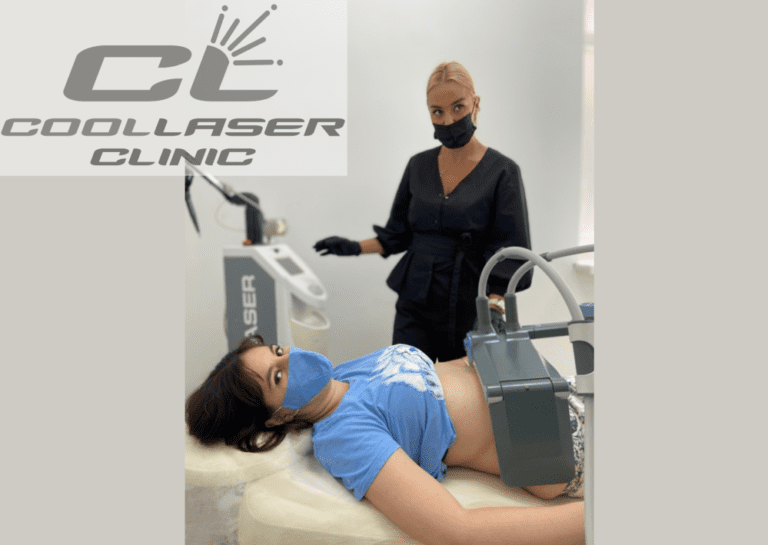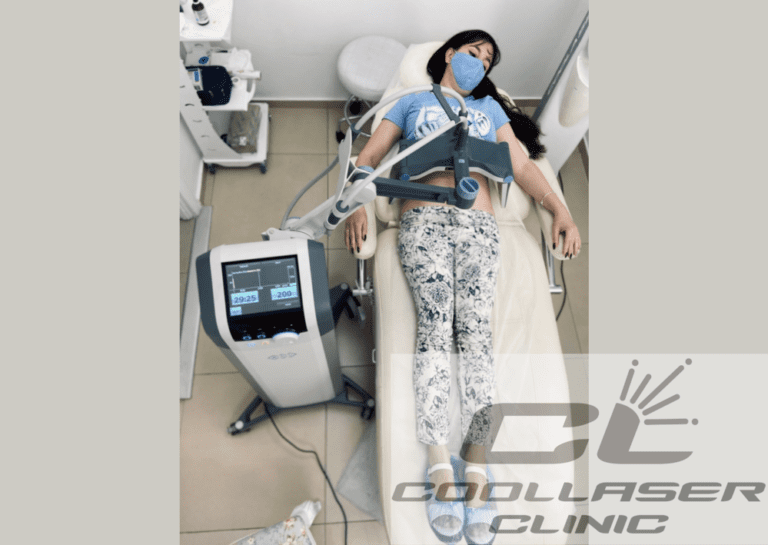 Useful articles
ТОП 10 способов как избавиться от растяжек дома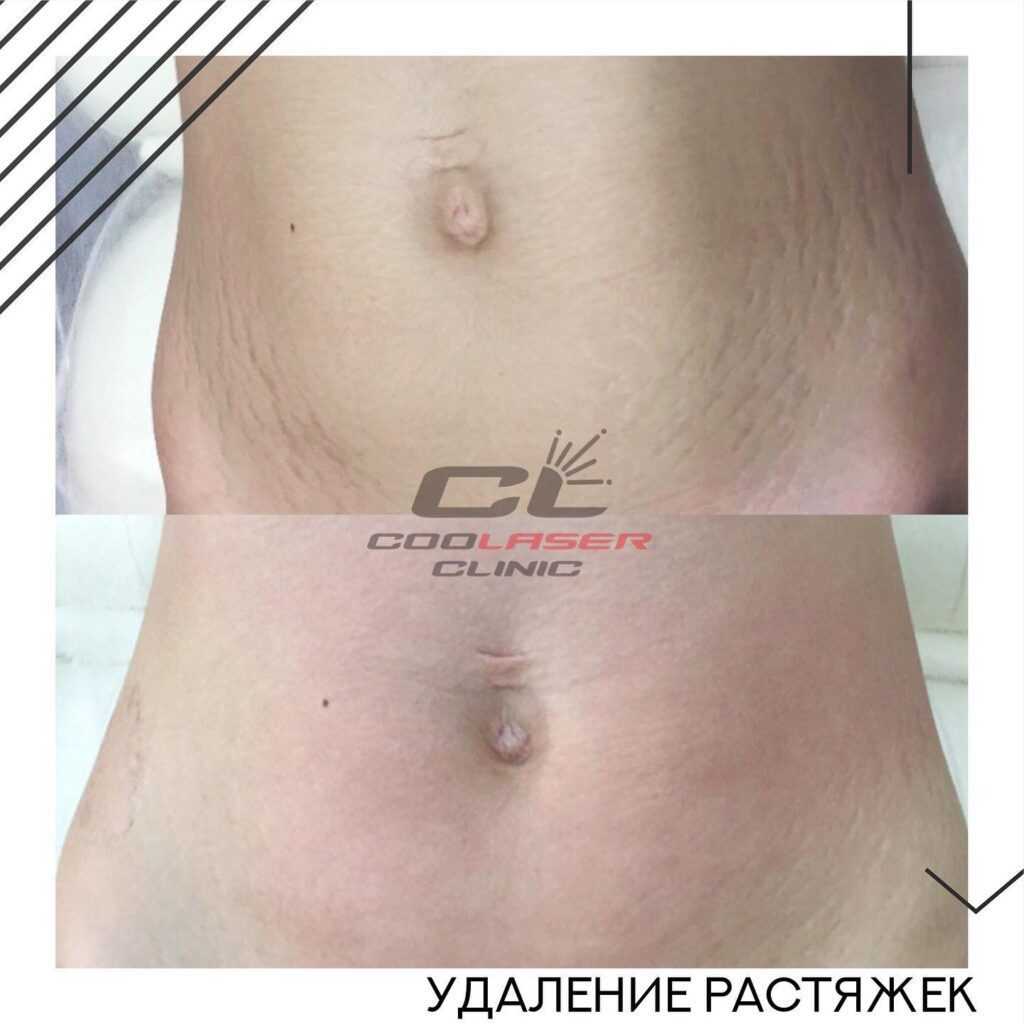 How to get rid of stretch marks at home – 10 ways How to get rid of stretch marks at home is the first thought of almost every woman who […]
Read the sequel