Laser hair removal of legs using IPL technology (photoepilation) is one of the most commonly used cosmetic procedures in the world. Highly concentrated energy laser beams hit the hair follicles. The pigment in the follicles absorbs light that damages the hair or hair roots.
This is an ideal procedure for those who are not satisfied with constant shaving, sugaring or waxing.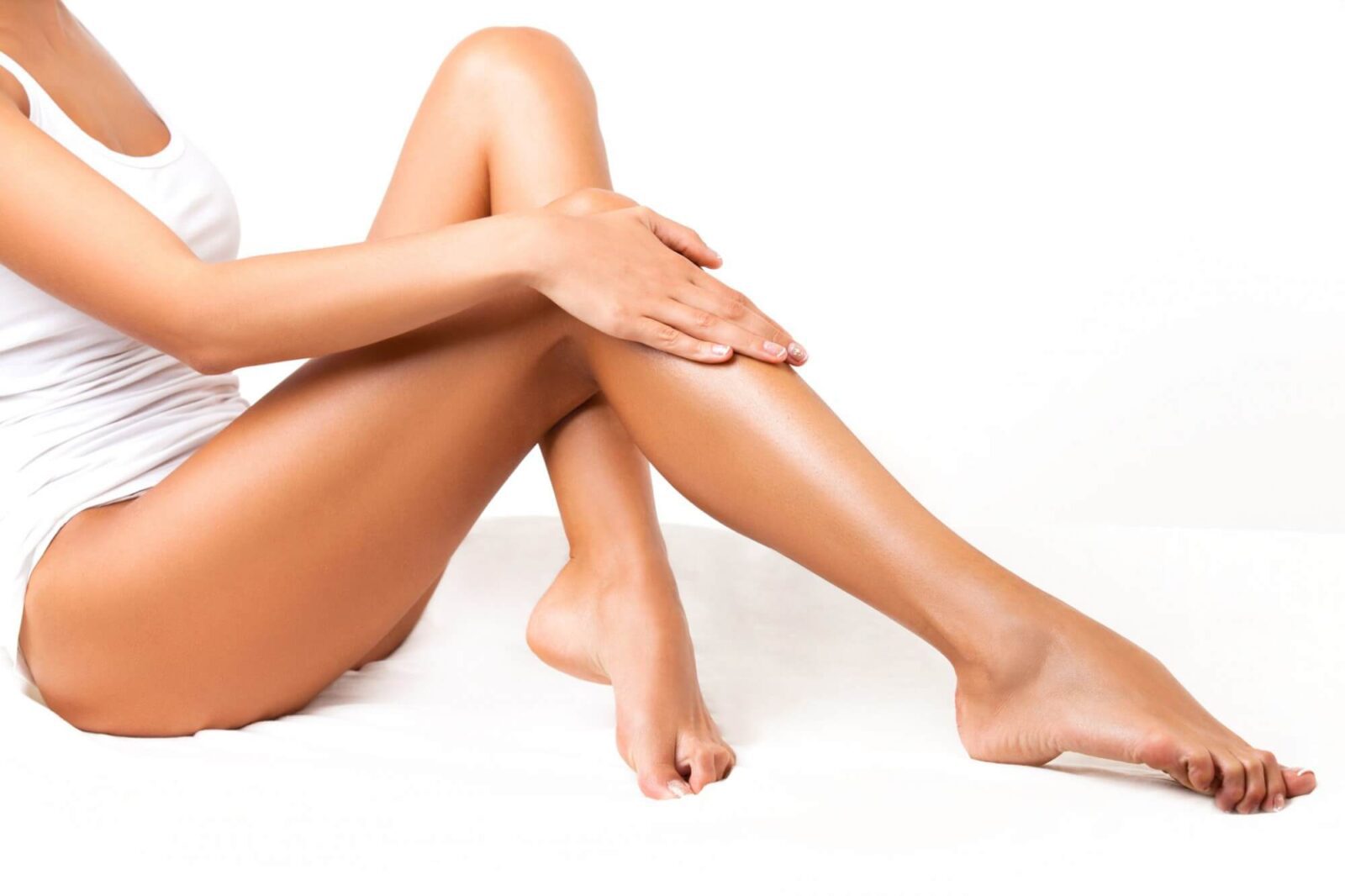 How is laser hair removal on the legs?
Lasers safely remove unwanted leg hair by selectively targeting the melanin (pigment) inside the hair follicle, transferring energy in the form of heat to the hair roots and destroying the hair without damaging the skin.
The latest generation of IPL photoepilation is recognized as the most PAINLESS procedure with an excellent effect of removing unwanted hair. When choosing equipment for laser hair removal on the legs, our clinic focused on three main parameters – efficiency, painlessness and processing speed. It's by the combination of these three qualities that PHOTOEPILATION on the Venus Versa device is in the lead.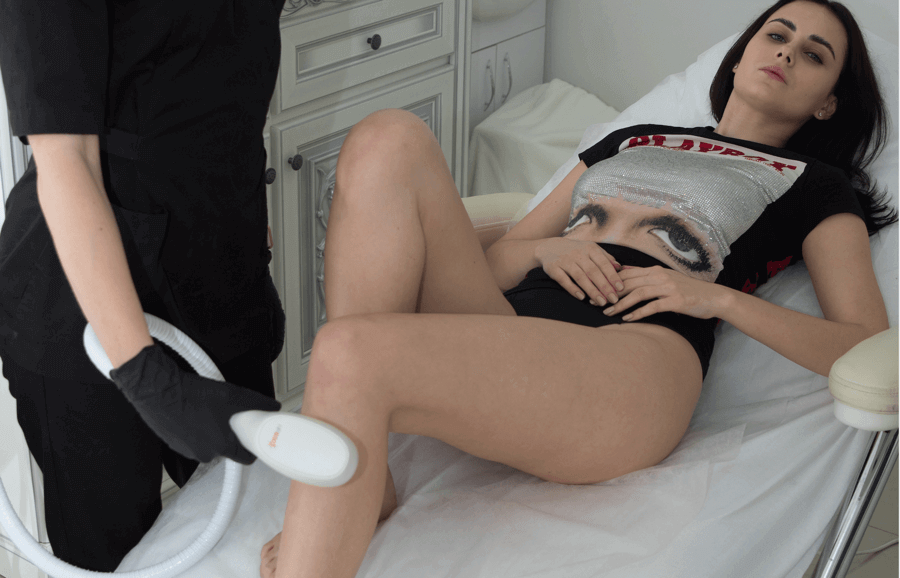 How many sessions do I need to remove leg hair?
The number of treatments required for long-term results depends on the area of treatment, hair density and hair growth cycles.
There are three phases of hair growth:
anagen (active),
catagen (regression),
telogen (rest).
Any laser technology is designed to treat hair in the developmental phase of Anagen. Additional factors, including age, ethnicity, weight, hormones, diet, medications, and metabolism, affect hair growth and play a role in the location, thickness, and firmness of your hair.
Although each client is unique, experience tells us that you can expect an average of 4-8 sessions, with an interval of 6 to 12 weeks, depending on the amount and location of unwanted hair. In other words, throughout the year we bring the amount of unwanted hair to the lowest possible level, and in the following years we maintain this with at least one procedure per year.
How long does the laser hair removal session last for legs and legs?
The length of individual laser treatment and obtaining a good hair removal result must be understood as follows:
It is necessary to determine the density of hair growth and the overall size of the treated area. Small areas can take as little as 5 minutes, while large areas like the back and leg can take up to 20 minutes.
Coollaser Clinic invites you to the unwanted hair removal procedure. Sign up or call the phone number listed on the site.
Фотоэпиляция ног
| | | |
| --- | --- | --- |
| Фотоэпиляция ноги полностью | 900 грн | |
| Фотоэпиляция голени (включая колени) | 400 грн | |
| Фотоэпиляция бедра полностью | 500 грн | |
Specialists in the procedure