Fractional mesotherapy in Kyiv
Fractional mesotherapy is a unique rejuvenation procedure for your face. It is also called fractional rejuvenation. It is used for fast and targeted rejuvenation of any area and is conventionally divided into two large categories:
1 – radio wave microneedle RF-lifting
2 – dermapen mechanical microneedling
Radiowave microneedle RF lifting
The first signs of aging darken our lives even on the threshold of 30 years. Small mimic wrinkles, sagging skin appears, the oval of the face loses its firmness, the skin becomes thinner and loses its elasticity.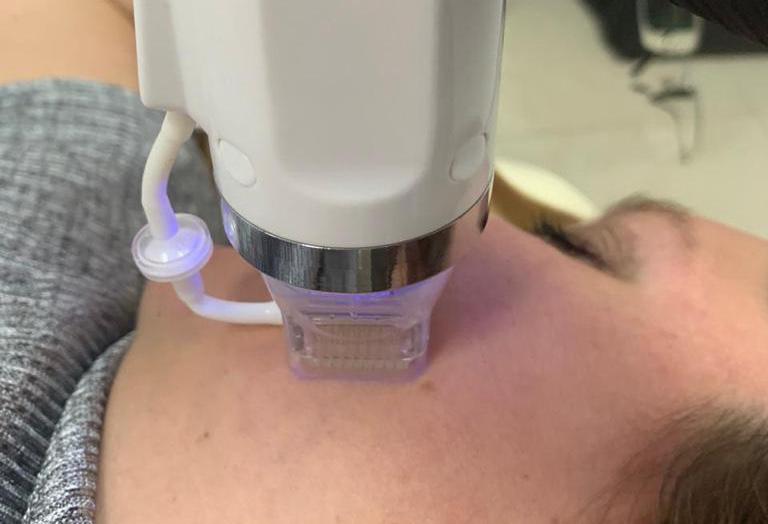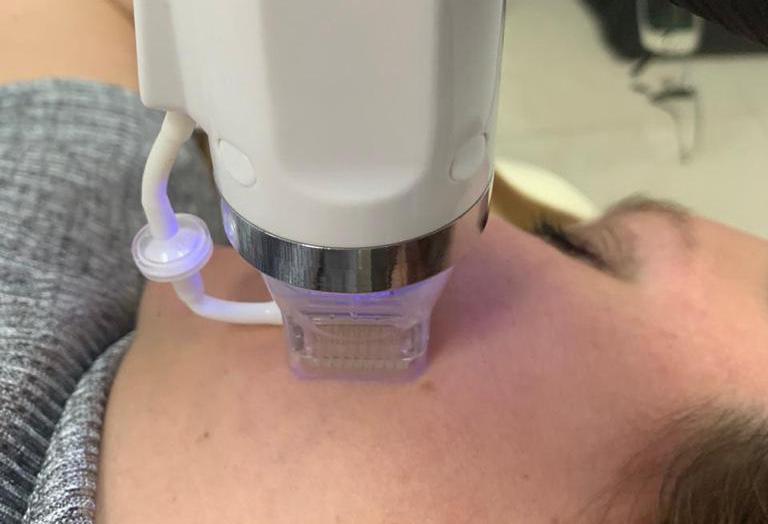 Do not rush to go under the surgeon's knife! The best specialists at Coollaser Clinic will provide you with non-surgical rejuvenation today!
Indications
Overhanging eyelid
The first signs of skin aging
Expression wrinkles
Loss of skin firmness
Fuzzy face oval
Increased production of sebum
Scars
Hyperpigmentation
Fractional mesotherapy. What is it?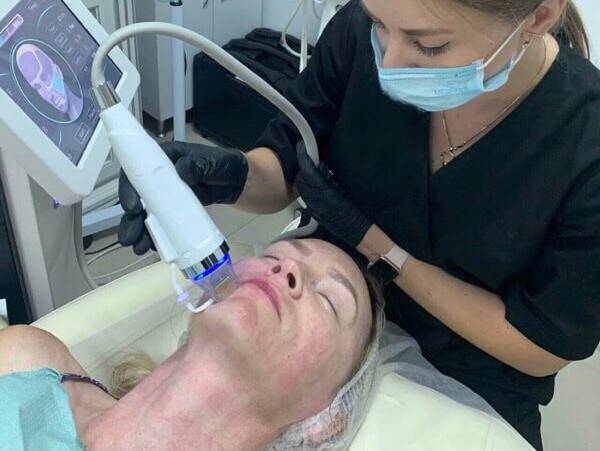 We carry out fractional mesotherapy or needle RF lifting on the innovative Adonyss apparatus. Adonyss ensures 100% quality and efficiency from every session.
Fractional mesotherapy is a radiofrequency rejuvenation. Finely sharpened microneedles with high precision penetrate to the required depth of the dermis, delivering all the necessary substances to the cells.
Fractional therapy
Needle RF-lifting for the face. Immediate rejuvenation of your skin.
Microneedle RF lifting. 3-step action on different layers of the dermis for an amazing result.
Needle RF-body lifting. Radio frequency body skin tightening. Ideal for you if you dream of lifting the skin of the abdomen and removing wrinkles in the neck and décolleté.
Fractional mesotherapy stages:
Consultation with a specialist
15 minutes skin preparation. For your comfort, we apply an anesthetic gel.
Fractional mesotherapy will take about 30 minutes. The exact time depends on the skin type and the desired result.
On average, it will take 1 hour to carry out a radiofrequency skin lifting.
The essence and features of the procedure
The RF-lifting process is based on RF-pulses that are applied to the applicator.
An experienced doctor only uses individual tips for our patients. We not only emphasize your features, but also keep you healthy!
The specialist adjusts the penetration depth of the radio frequency wave for each patient, taking into account the individual characteristics of your skin. The range of exposure depth varies from 0.5 to 3.5 mm.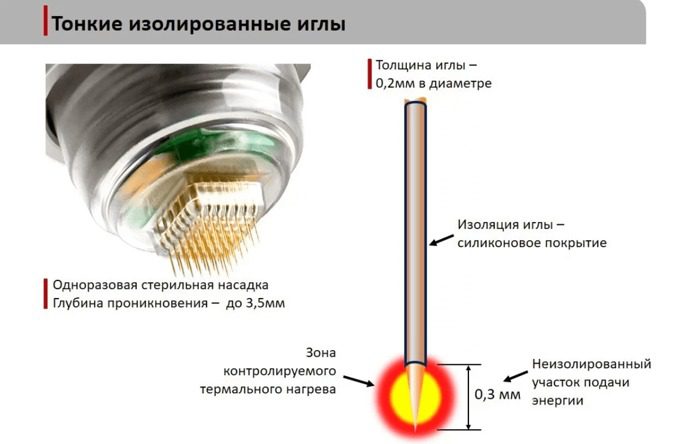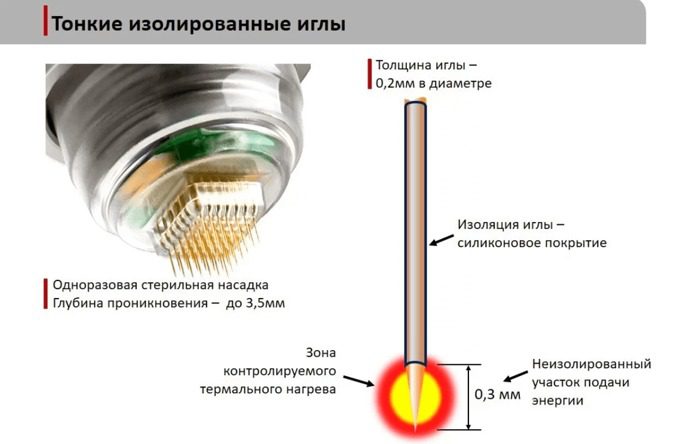 High-frequency radio pulses at the tip of the needle generate a pronounced thermal effect. Through this process, tissues start the process of cell regeneration and renewal.
The result of the fractional mesotherapy procedure
The radiofrequency energy effect of microneedles provokes the process of tissue regeneration. Dead cells of the epidermis in the places of micro-punctures are exfoliated naturally, leaving young tissue.
Collagen and elastin production.
These two special components are necessary for our skin to maintain the elasticity of the facial contours and prevent the formation of wrinkles. As we age, collagen production slows down and almost stops. But fractional mesotherapy activates and accelerates the formation of collagen and elastin.
Elimination of mimic wrinkles.
Expression wrinkles become less pronounced by 40% after the first procedure of fractional mesotherapy. After completing a course or program of fractional rejuvenation, the result is preserved for a long time.
Benefits of Fractional Mesotherapy
Painless
Fast
Could be done in summer
Suitable for all skin types
The vacuum system gently prepares the skin area for micro-puncture
Can fractional mesotherapy be done in summer?
Radiofrequency lifting or fractional rejuvenation, unlike most hardware procedures, can be done at any time of the year. Even in summer! We recommend that you follow the advice of a specialist and use sunscreen.
I'm afraid of needles. Is fractional mesotherapy right for me?
In our view, a needle is something big and scary, it leaves bruises and blood. Do not worry! Our microneedles are so tiny that you won't notice them at first glance.
Finely sharpened, our needles are not only effective, but also completely painless. And the depth of their influence does not allow to affect the nerve endings.
Recovery period after radiofrequency lifting
1-2 hours skin redness
Possible formation of small crusts from microneedle pricks (fractions). They quickly and without a trace leave themselves
A course of 3 procedures will provide rejuvenation for 1-2 years
Contraindications
In order for each fractional mesotherapy procedure to be effective and safe, we recommend a specialist consultation.
A doctor with extensive experience will determine possible, individual contraindications, the type of your skin and its needs.
Oncology
Viral and infectious diseases
Herpes
Dermatitis and eczema
Diabetes
Coollaser Clinic in the center of Kyiv on Pechersk will provide you with an atmosphere of self-love, 100% effect of the rejuvenation procedure and the professionalism of each specialist.
Fractional mesotherapy – the rejuvenation you deserve!
Specialists in the procedure