Professional cosmetics
Professional cosmetics differ from home cosmetics in several parameters. Home cosmetics have the task of disguising and correcting existing skin imperfections, as well as improving the skin condition for a short time. Professional cosmetics have the task of obtaining a therapeutic result. Here, ingredients are used in a more abundant concentration, including acids, which, if improperly handled, can cause harm. Any care procedure requires not only a highly qualified specialist, but also professional cosmetics.
It necessarily contains natural ingredients of high quality, dermatologically tested under special conditions.
The leading countries in the field of professional cosmetics production are: Japan, France and the USA.
FORLLE`D (Japan).
The founder of Forlled professional cosmetic products is researcher Tonaka Koichi. He invented a special method, thanks to which a drug with hyaluronic acid was born.
Professional cosmetics Hyalogy penetrates into the deep layers of the skin, acting on the cells from the inside. This quality allows it to be called the most highly effective hyaluronic drug.
For his discovery in 2002, Tonaka received the Nobel Prize.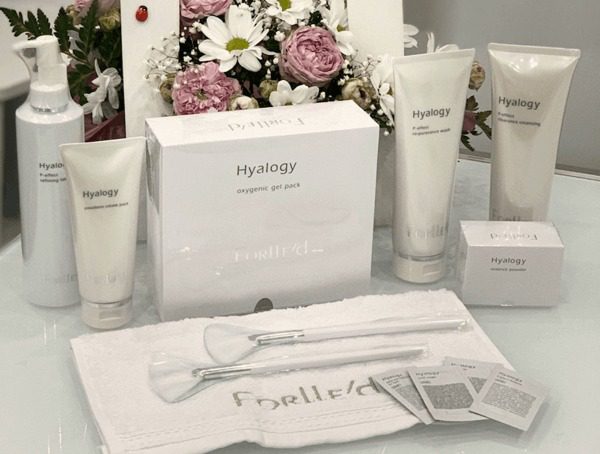 DERMALOGICA (USA).
1986 Southern California, professional cosmetologist Dr. Wurvand founds IDI (International Dermatological Institute).
Unlike many companies, Dermalogica began with a quality education of specialists and eventually came to a high-quality production of professional cosmetic products.
Cosmetics are not tested on animals
VEGAN certified
Only natural ingredients
The best results are obtained by treatment procedures that combine Dermalogica cosmetics and hardware techniques.
DANNE (USA)
DMK is a prime example of human aspiration. The founder of the firm began researching the pharmaceutical industry while suffering from severe acne himself.
Any competent cosmetologist is familiar with the DMK concept. Delete, restore. Protect and support.
The essence of Danne Montague-King's successful treatment is that he uses herbal ingredients and knowledge about our skin. How to prevent harmful effects and correct existing deficiencies.
Danne is one of the five best cosmetic companies
Only natural ingredients
DMK produces peels with unique composition, which have no analogues in the world.
ZO SKIN HEALTH BY ZEIN OBAGI (USA).
An iconic fusion of professional cosmetics and pharmaceutical precision.
Release in 40 countries of the world
More than 30 years of successful research
Unique technologies, thanks to which the recovery after plastic surgery and other consequences becomes fast and effective.
DERMACEUTIC (France).
This is the second prominent representative of cosmetics with medical qualities, the so-called Cosmetics, presented at the Coollaser Clinic. French chic and modern laboratories are striking in their quality.
The main cosmetic lines are aimed at rejuvenating, cleansing the face and enhancing the effect of hardware procedures.
More than 50 consumer countries
Use of stabilized vitamin C
The first manufacturer to use hyaluronic acid for daily care
Try the best professional cosmetics in the world at the Coollaser Clinic in the center of Kyiv on Pechersk.
Specialists in the procedure