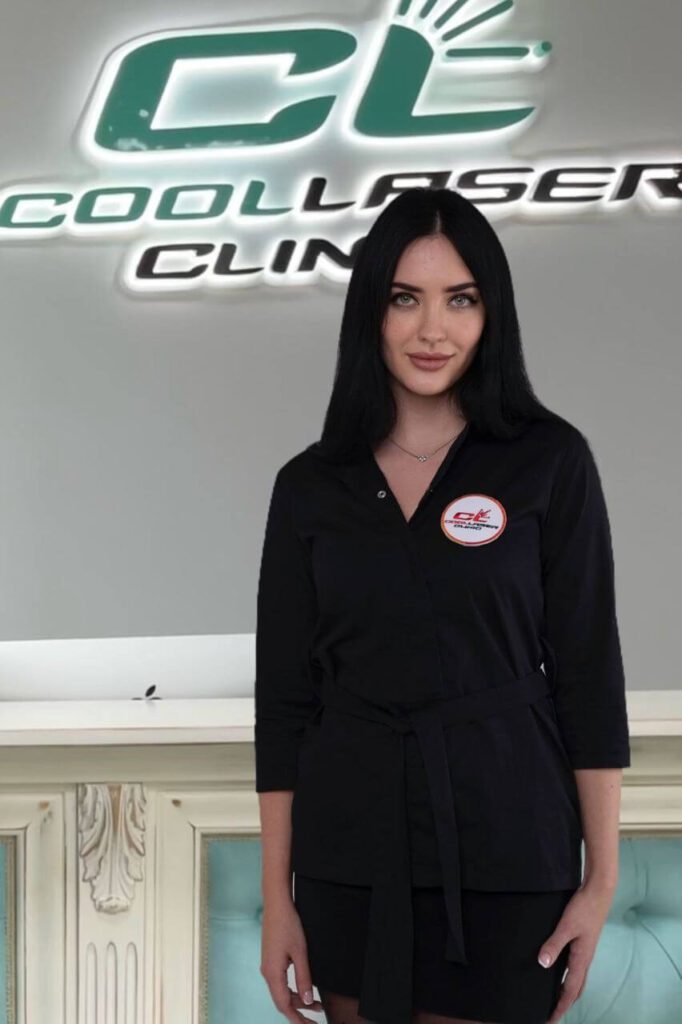 Kichyk Yuliia has 2 higher medical educations. Dr. Kichyk is a cosmetologist, a certified rehabilitation specialist. Specialist in the field of hardware, laser and injection cosmetology. Plastic surgeon assistant at Coolaser Clinic.
Dr. Yuliia Kichyk is a member of the Luxembourg Guild of Aesthetic Medicine and Cosmetology (GLMEC). Expert user of ZEMITS products.
The doctor specializes in the following cosmetic procedures:
mesotherapy;
biorevitalization;
ultrasonic cleaning;
plasmolifting;
non-surgical laser blepharoplasty;
RF-lifting of an individual that body;
non-infectious apparatus mesotherapy;
microstrum therapy;
cryotherapy;
cavitation.
Besides of aesthetic procedures for the appearance of that body, Dr. Kichyk is the assistant of a plastic surgeon. It is also possible to carry out a correction of complications in the post-operative rehabilitation.
The doctor successfully carried out correction of the figure in patients with epididymis. Effectively uses a new American apparatus for the use of local fat deposits – cryolipolysis.
Diplomas and certificates