Acne treatment in Kyiv
Treatment of acne disease in Kyiv using the complex of procedures Acne Dual, LED radiation and plasma exposure has recently become more and more popular.
The reason for its popularity is the proven clinical results of the simultaneous action of intense pulsed blue and red light Intense Pulsed Light (IPL), LED and Plasma for the treatment of acne.
Content:
What is Acne?
What factors influence the development of the disease?
What are the causes of the disease?
What are the directions of treatment for acne?
Treatment of acne with Venus Versa ™
What is it and how does Acne Dual work?
What procedures can be combined with acne treatment?
Contraindications for acne treatment
People who are faced with the problem of acne should understand that a complete cure is a very difficult and serious process that requires more than one treatment session. Untreated disease can give rise to relapses. Acne is not only an aesthetic problem, but also a social one. It is generally accepted that the greatest success in personal relationships between people, as well as in career growth, is achieved by people with a beautiful appearance and clean, well-groomed skin.
What is Acne?
This is an inflammatory disease of the pilosebital structures of the skin, which include a hair follicle and a sebaceous gland.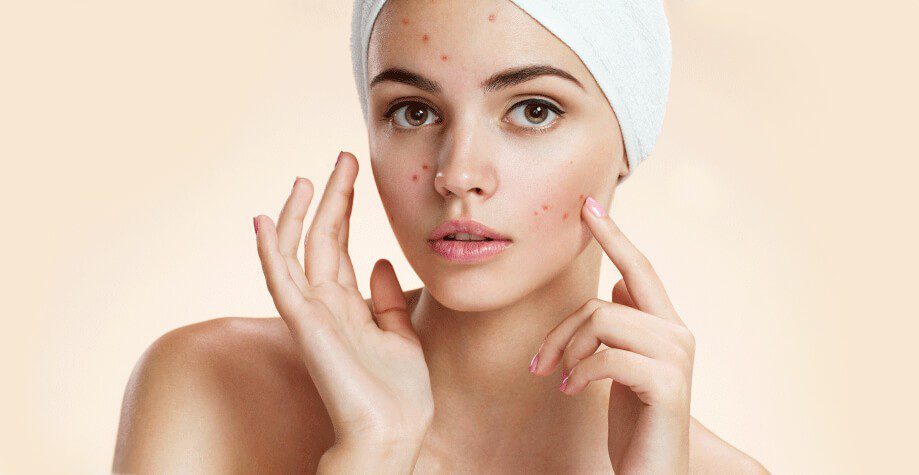 What factors influence the development of acne.
It is believed that there are major factors influencing the mechanism of the development of the disease.
seborrhea disease, which reduces the bactericidal (disinfecting) properties of sebum
activation of coccal flora in the form of bacteria Propionibacterium acnes and products of its vital activity.
What are the causes of the disease?
Speaking about the causes of acne, you need to remember the main ones:
genetic predisposition
hormonal disbalance
transitional adolescence
diseases of the gastrointestinal tract
demodicosis / acne mite
presence of microorganisms
increased activation of the sebaceous glands
violation of hygiene
improper use of cosmetics
use of steroids and certain medications
foods high in carbohydrates
stress that activates adrenal function
What are the directions of acne treatment.
It is believed that the successful treatment of acne must be carried out in a comprehensive manner in several main areas:
fight against bacteria Propionibacterium acnes
restoration of the function of skin regeneration and getting rid of dead cells
fighting inflammation
normalization of hormonal levels
The clinic uses the most advanced methods of fighting acne.
Acne Treatment Acne with Venus Versa
Despite the fact that many believe that acne acne is characteristic only of adolescents. In fact, many people in adulthood often encounter this problem. Sadly, acne continues to be one of the most numerous and common problems observed by doctors around the world.
Acne disease usually overactivates the sebaceous glands, which produce too much sebum and clog pores. In combination with the presence of P. acnes bacteria, this disorder leads to acne and inflammation.
Our clinic uses Venus Versa ™ for this task using Intense Pulsed Light with SmartPulse ™ technology. This technology was invented by US and Israeli scientists to provide fast and effective reduction and elimination of acne. This double-beam treatment of diseased tissue destroys acne-causing bacteria while simultaneously healing existing acne-related inflammation.
What we can achieve: For maximum effect, it is recommended to apply at least two treatment sessions per week with a break of 3 to 4 days. As a rule, one session takes about 15-20 minutes. Consult your doctor for a more accurate treatment schedule.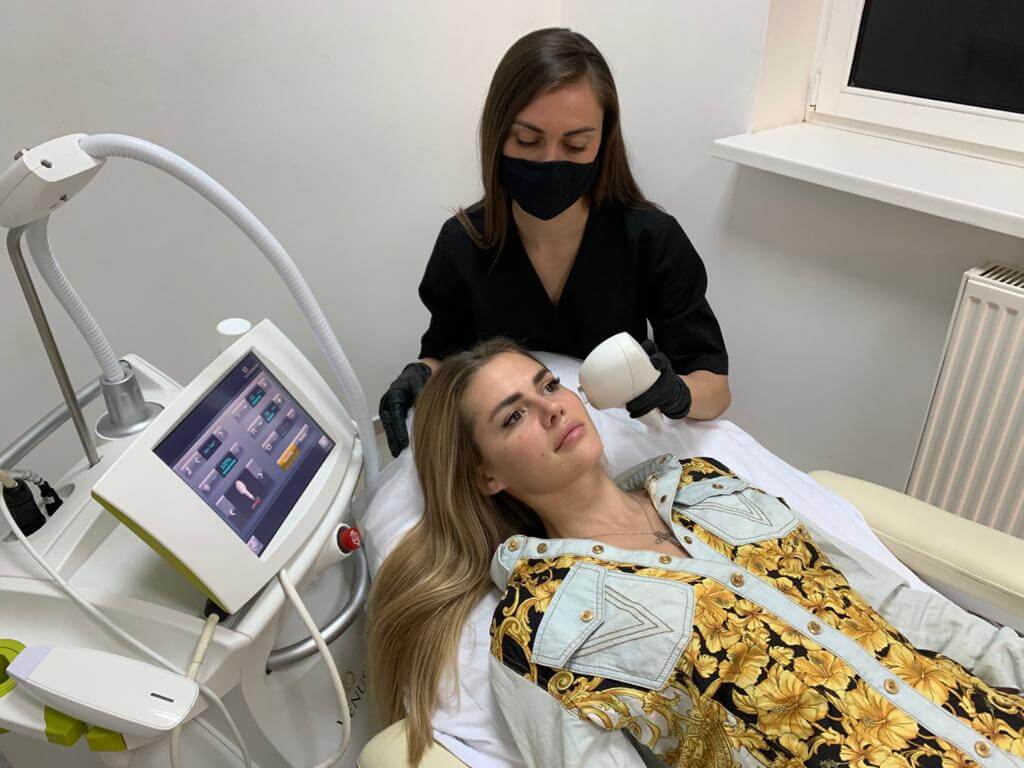 What is it and how does Acne Dual work?
The innovative Venus Versa ™, together with the dedicated Acne Dual Applator, uses Intense Pulsed Light with SmartPulse ™ technology to treat both the root cause of bacteria and the effects of bacteria and the visible symptoms of acne. Venus Versa ™ is used in our clinic with a revolutionary combination blue and red light delivered by a powerful beam at the same time – blue light destroys acne-causing bacteria in the oil glands, while red light relieves existing acne-induced inflammation and accelerates healing. Scientific research has proven that blue and red light applied at the same time has a much stronger effect than just blue light and red light alone. At the same time, the advanced cooling system of the handpiece during operation protects the patient's skin fromheating, turning the treatment into a comfortable and painless procedure.
What procedures can be combined with acne treatment?
In case of complex treatment, in addition to taking medications prescribed by your doctor, we allow and recommend combining our treatment with such a safe and effective procedure as
Carbon laser peeling
Treatment with LED lamp using red and violet colors
Plasma treatment using the Plasmachuer apparatus.
Many clinics in the United States use a combination of treatments to combat acne. The main most proven type is considered to be the use of Violet light in combination with laser resurfacing on CO2 lasers. In our clinic, we consider the IPL Ac Dual to be the top acne treatment on the Venus Versa machine, where purple light is also present. Sometimes, in especially difficult cases, we, relying on the American experience, combine the procedure with a CO2 laser.
Contraindications for acne treatment
For systemic therapy in the treatment of patients with papulopustular acne, instead of the traditionally recommended doxycycline in such cases, it is recommended to take an antibiotic from the macrolide group – josamycin. Preparations of the tetracycline group are a direct contraindication for the appointment of laser therapy due to the development of severe photosensitivity of the skin and hyperpigmentation in patients.
We are waiting for you for acne treatment procedures at Pechersk in Kyiv. Book an appointment for a consultation.
Сколько стоит лечение Акне
| | | |
| --- | --- | --- |
| Ac Dual лечение акне | 2000 грн | |
| Лечение акне LED лампой (20 мин) | 500 грн | |
| Plasma Shower с сыворотками | 1500 грн | |
Specialists in the procedure