What does laser face resurfacing give and who is it suitable for?
What does laser face resurfacing give and who is ideal for it? What do you need to know before the procedure and how to prepare? What results will CO2 laser face resurfacing give?
We know how difficult it is to find a reliable answer to a question on the Internet. Therefore, the doctors at Coolaser Clinic collected the most exciting questions about laser resurfacing and gave their answers.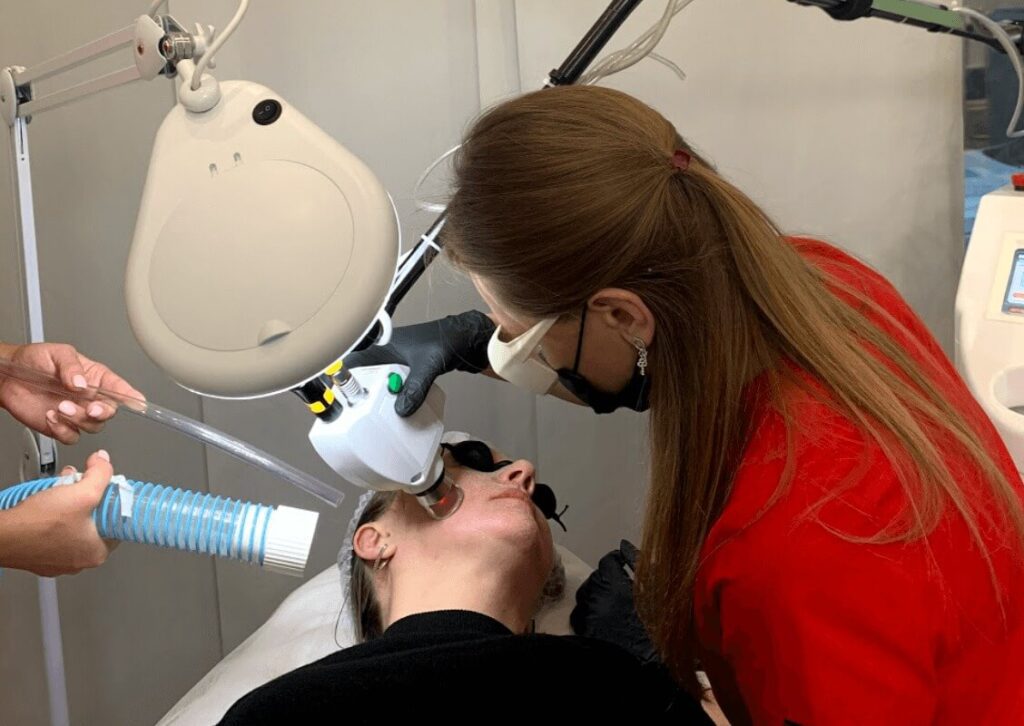 Indications
Pigmentation
Scars and scars
Acne marks
Fine mimic wrinkles
Dull complexion
Dark spots
Fractional laser resurfacing
If you are interested in a comprehensive approach to skin treatment, laser or fractional resurfacing is ideal for you.
Fractional face resurfacing is a fast and effective way not only to rejuvenate, but also to treat the skin. Laser light pulses penetrate deep into cells, evaporating moisture inside. As a result, old cells are removed or vaporized. One of the types of resurfacing is surgical deep laser resurfacing.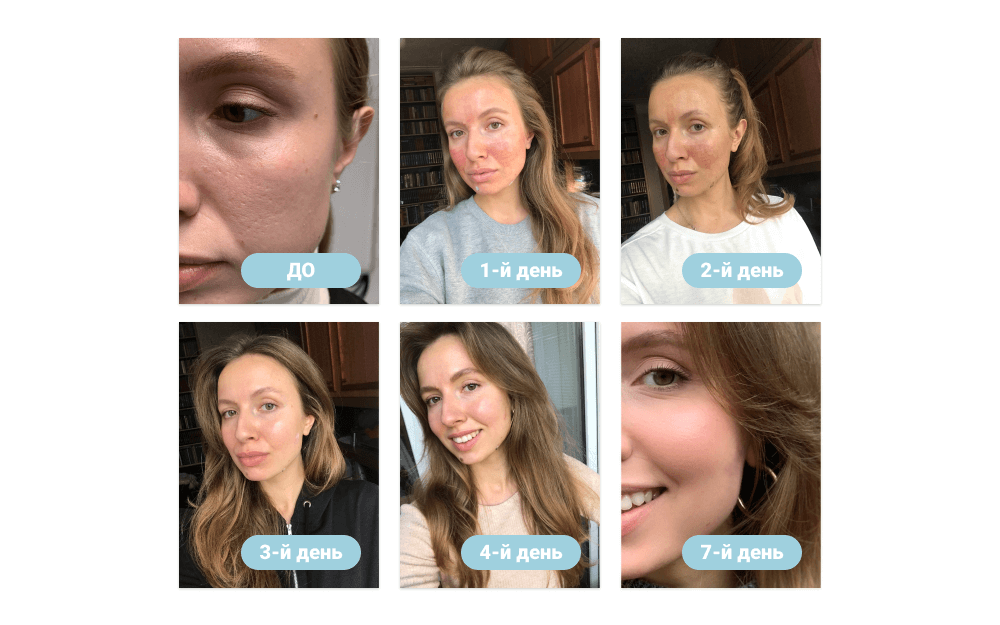 The upper layer of the epidermis is carefully but carefully removed. As a result, the cells of the epidermis start the synthesis of collagen and elastin. This has a significant rejuvenating effect that lasts up to 6 months.
Laser beams do not target healthy skin areas.
High-quality renewal of the upper layer of the epidermis returns the skin to a youthful and healthy look.
How to prepare for face resurfacing?
Before any procedure, a doctor's consultation is required. An experienced doctor will make a history, examine the skin and determine the optimal treatment algorithm.
It is not recommended to carry out any deep peels or other traumatic procedures 2 weeks before the procedure.
Stop taking antibiotics and other medications 10 days before the procedure. Cancellation of medications must be coordinated with your attending physician.
For 2 days, we do not recommend taking antispasmodics and anticoagulants.
Who is suitable for laser face resurfacing?
Laser rejuvenation or fractional face resurfacing is perfect for patients of any age and any skin type. Laser resurfacing works equally effectively on especially sensitive skin.
The only contraindication is a fresh tan. After sunbathing and getting a tan, you need to wait about 7-10 days.
What you need to know about fractional face resurfacing?
On average, 7 days after the procedure, you will get flawless skin.
Continuous monitoring and control of the procedure execution eliminates the human factor.
Saves you time. It will take us only 10-20 minutes for the laser to treat 1 skin area.
The results of laser resurfacing, subject to the full course, are stored for 1.5-2 years.
The duration of the course is always individual. On average, it is 8-10 procedures with an interval between procedures 12-20 days.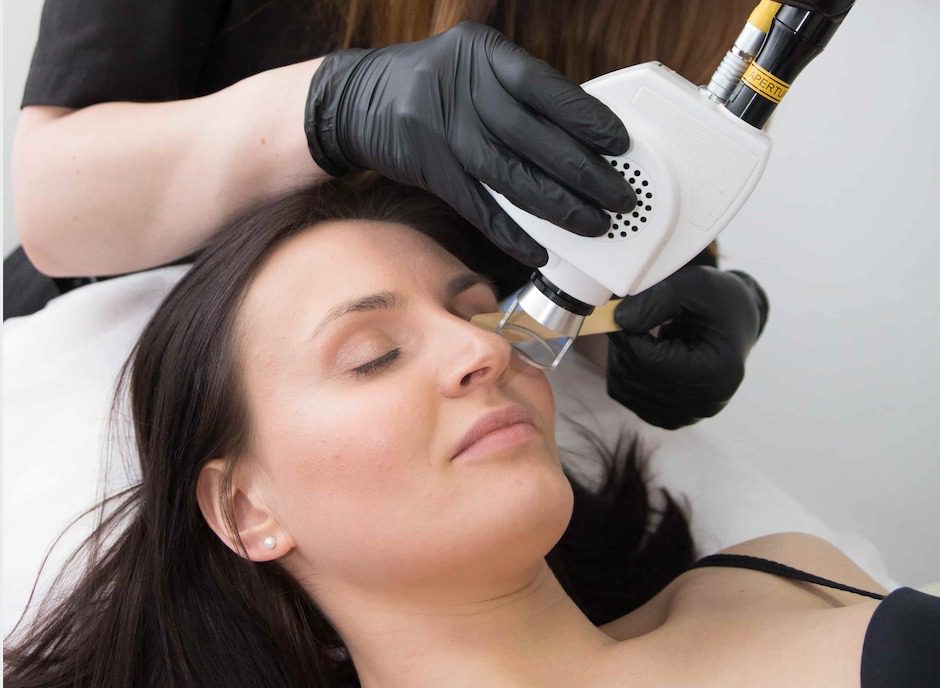 What will laser face resurfacing give me?
Complete skin treatment with correction of almost all facial skin imperfections at once:
Removal of fine expression lines
Smoothing deep skin wrinkles
Removal of age spots
Correction of scars and scars
Lifting effect
Stimulates the synthesis of collagen and elastin
Restoration of a healthy complexion
Skin relief smoothing
Have you dreamed of getting rid of fine wrinkles for a long time?
Intensive synthesis of collagen and elastin within six months after the procedures will maintain the oval of the face. Thanks to these substances, wrinkles appear 30% less.
Are you tired of seeing traces of chickenpox or acne in the reflection?
Just look at how the skin of our patient has changed after a course of laser resurfacing. She also suffered from traces of chickenpox. Now Irina has perfect, flawless skin. We are always happy to share the feedback of our patients with you.
Have you dreamed of removing scars and pigmentation age spots for a long time?
Fh2facial resurfacing will provide a gentle yet 100% effective removal of scars and hyperpigmentation.
Coolaser Clinic in the center of Kyiv on Pechersk is your guarantor of quality and safety.
What laser face resurfacing gives: perfect result for your skin.