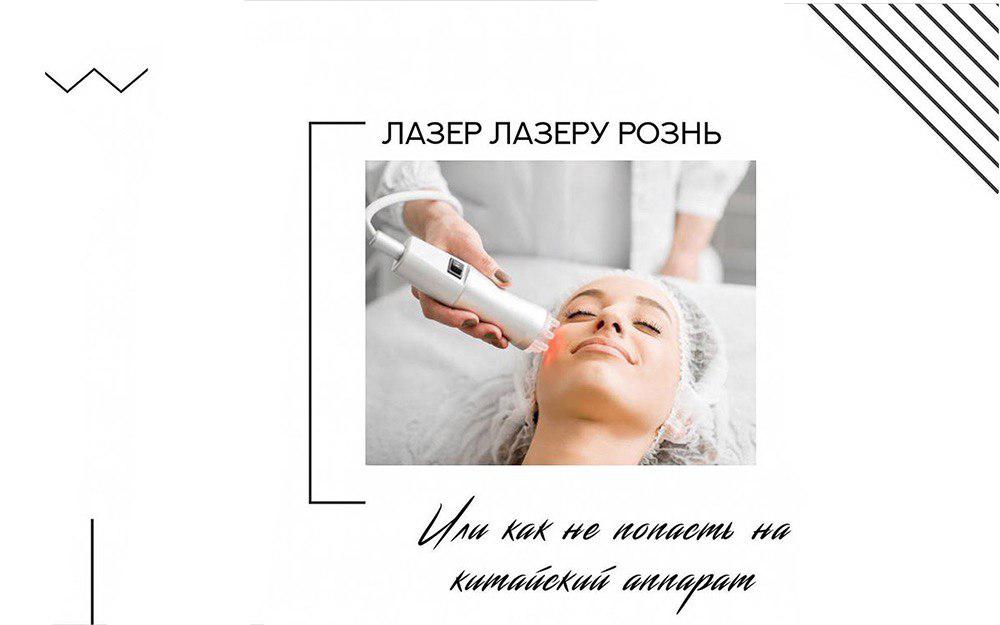 Have you ever wondered how many lasers are on the market and how then to choose a good one???
If so, read our post and we will explain everything!!
First, there are different types of lasers: argon, carbon dioxide, excimer, neodymium and many others.
In our clinic, there is a carbon dioxide Coolaser CO2, so let's talk about its brothers.
Secondly, we look and compare prices. In one clinic, face resurfacing 2000 hryvnia, in another as much as 12 000. So why overpay? For advertising?
If…
The Chinese and Korean industries are very well developed, so recently they even produce medical lasers. Are they of high quality? Definitely not!
The laser gives one thick beam, which is then scattered on a scanner (special platform) into hundreds of thin beams of the same length and thickness, which we are working with. The uniqueness is that these rays are able to penetrate to a given depth without damaging adjacent tissues!
And what about a low-quality device?
The scanners in them are bad, so the primary stream is scattered unevenly, creating beams of different lengths and thicknesses. One ray is in the epidermis, the other, for example, already in the deep layers of the dermis.
What is the effect of this? Not only its lack, but also negative! Burns, scars – what awaits you, no matter how bitter it may sound.
Plus, it can be an impetus for tissue neoplastic processes.
If prices for an original high-quality device start at $ 30,000, then "analogs" can be bought even for $ 3,000!
About a month ago, a young beautiful girl wrote to us, attaching such a photo (in the gallery).
Most likely, it was a non-original device or a very inexperienced specialist.
The "gauze" effect, which is observed with quality work, is absent here! The dots should be white and pretty.
We can only say that this is the effect of burnt skin. By the way, black traces from the rays, as in the photo, can remain for life, if you do not apply a correction!