Ultrasonic cavitation in Kyiv
Ultrasonic cavitation or lifting cavitation is a non-surgical method of dealing with excess fat. Do you want to get rid of extra centimeters, but are not ready to go under the surgeon's knife? Then cavitation is exactly what you were looking for.
Indications
The first stages of obesity
Cellulite
Local fat deposits
Consequences of surgical liposuction (defects)
What is ultrasonic cavitation
Cavitation or ultrasonic cavitation is a physical process as a result of which bubbles form and collapse / burst under the action of ultrasound.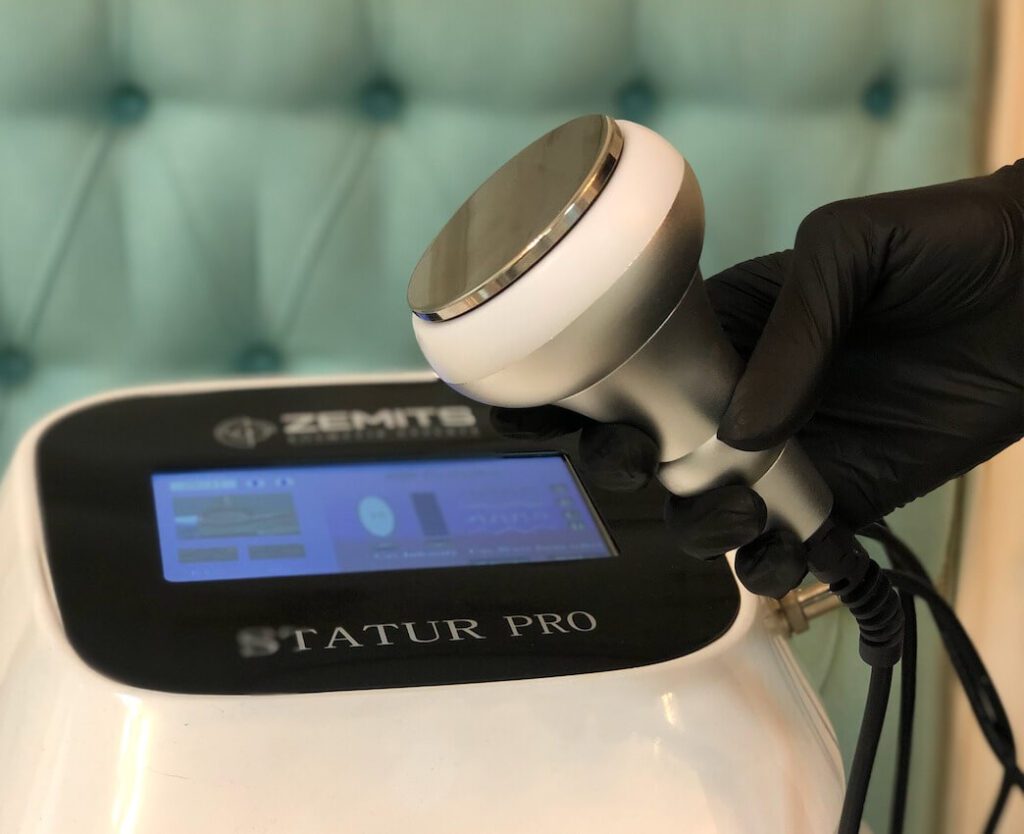 When a cavitation machine applies ultrasound to fat deposits, many tiny air bubbles form in the fat cells. As they grow in size, they burst, along with adjacent fat cells.
Ultrasonic cavitation literally explodes fat cells. The body easily removes their remains in a natural way. And most importantly, you will not get any discomfort!
What is the best way to combine cavitation?
Since the lymphatic system is involved in removing the remaining fatty deposits, there are methods that improve its work.
Pressotherapy and Shockwave Therapy perfectly complement ultrasonic cavitation. The lymph flow improves and the decay products of fat cells are effectively removed from the body.
Lymphatic drainage massage improves blood circulation. The masseur manually works through problem areas, improving and multiplying the effect of non-surgical liposuction.
Cavitation and pregnancy
Pregnant and lactating women should not undergo ultrasonic cavitation. But recovery after childbirth will be much faster and better if you help the body.
Cavitation during the recovery phase after childbirth and pregnancy will tighten the shape and correct excess fat.
Problem areas
Ultrasonic non-surgical lifting can be done on almost any area separately or directly on a large area. Cavitation works especially well on those parts of the body that are the least susceptible to weight loss.
Hands and forearms. We build up mass, by dropping fat in the gym. Ultrasonic lifting will return the slimness to your hands.
Want a tight, accentuated waist? A course of several procedures will return your wasp waist.
Ultrasonic cavitation perfectly removes cellulite and ears on the thighs.
A clear, firm and toned oval of the face is possible thanks to ultrasonic lifting.
Contraindications to ultrasonic cavitation
Your health is important to us. We recommend consulting a specialist before the procedure in order to identify possible individual contraindications.
Pregnancy
Oncology
Diabetes mellitus
Obesity grade 3
Inflammatory processes
Infections
Skin diseases
The non-surgical weight loss procedure will be easy, painless and effective on our Zemits device. Innovative technologies used by world stars are available exclusively for you!
Coollaser Clinic in the center of Kyiv on Pechersk aims not only to correct imperfections, but also to preserve your beauty.
Ultrasonic cavitation – sign up for the procedure today, do not postpone losing weight until later!
Specialists in the procedure
Useful articles
Coolaser Clinic в лице доктора Машковой на Injection congress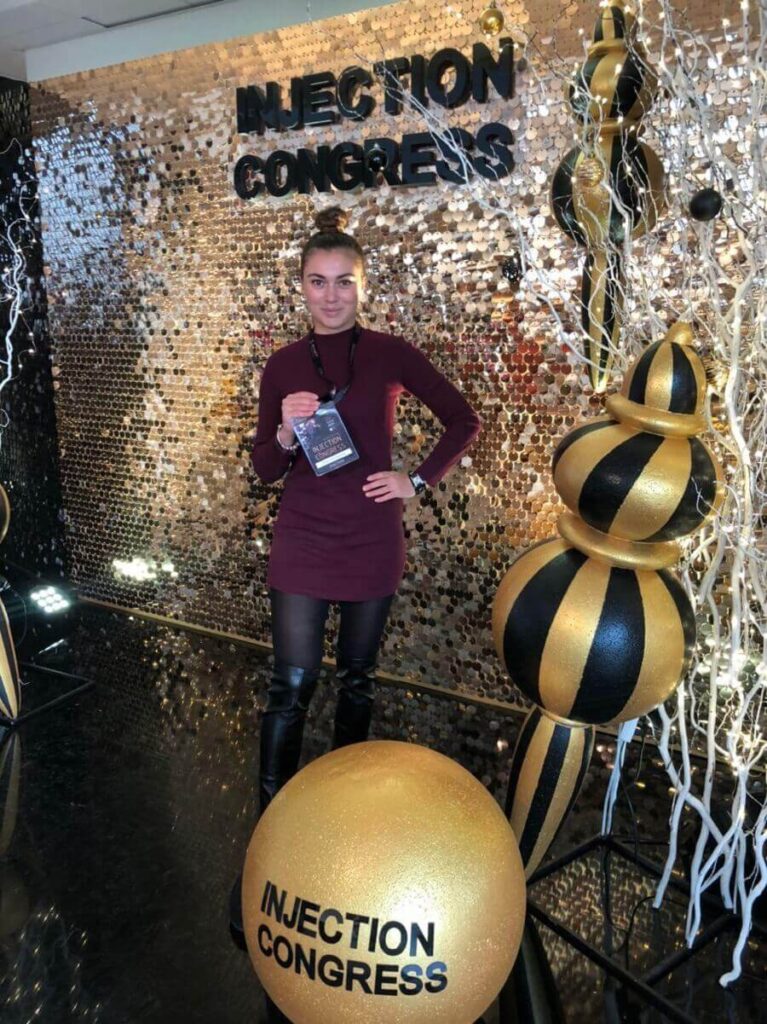 Coolaser Clinic represented by Dr. Mashkova at the All-Ukrainian Congress on Injection Cosmetology. Injection congress 2020 could not bypass us in any way!!? Three busy days talking about injections, indications, […]
Read the sequel
Coolaser Clinic и инновации клеточной медицины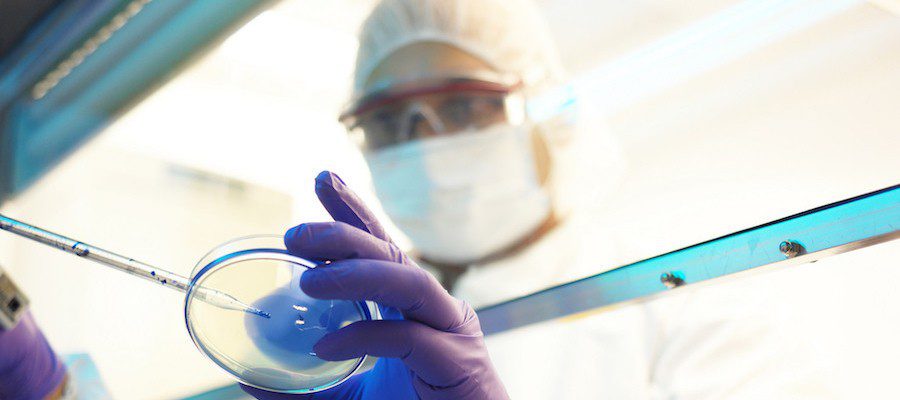 Coollaser Clinic took part in the development of a patent for the creation of a unique innovative biotechnological technology. We were the first in Ukraine, in partnership with VALIKHNOVSKI SURGERY […]
Read the sequel