Facial computer diagnostics
Computer diagnostics of the facial skin is a very important procedure necessary for prescribing a treatment plan, as well as for checking and comparing the condition of the skin after the treatment.
The condition of the human skin changes at various intervals and is renewed from its own deep layers of the skin. It is difficult to diagnose the condition of the skin at the moment, and even more so the prognosis for the future, using the human eye. Observ 520 provides these conditions using patented skin fluorescence and polarized light technology.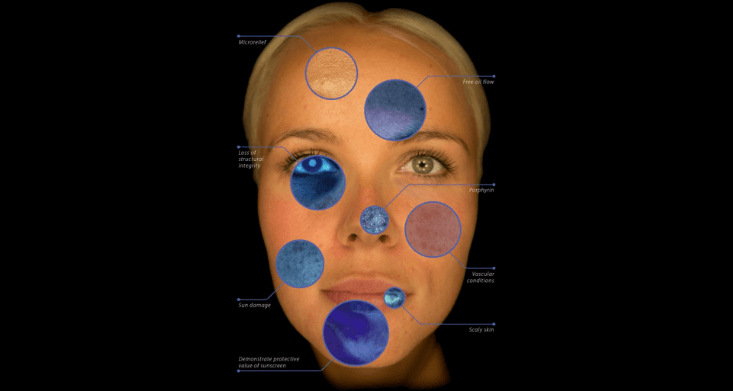 What equipment is diagnosed on?
At the Coolaser Clinic, we will help you with the Observ 520. Learn about your skin in many details and visualize many parameters, such as:
Depth of pigmentation disorders
Distribution of melanogenic pigmentation
Sun damage to the skin
Porphyrin in acne and comedones
Oily skin
Clogged pores
Areas of keratinized skin
Areas with reduced circulation
Dehydrated skin
Vascular conditions
Rosacea
Skin irritation
Areas of lipid-dry skin
Area with loss of collagen
Sensitive and thinned skin area
Forms of wrinkles
Fine texture of the skin surface
Microrelief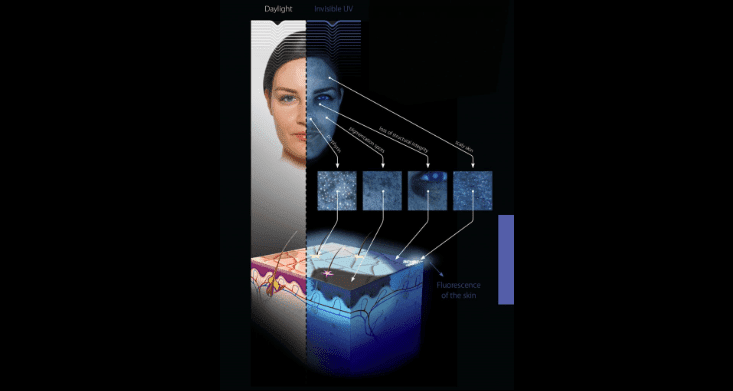 Skin fluorescence technology
Observ is equipped with a unique patented technology that detects the fluorescence of the skin by exposing the skin to a low dose of ultraviolet rays. The intensity of UV radiation is only a fraction of natural sunlight and is 3 times less than conventional wood lamps. You will notice that thanks to patented technology, Observ 520 diagnoses skin conditions with unprecedented clarity and contrast.
The skin diagnostic procedure is carried out in our clinic in order to provide the patient with a real picture of the condition of his skin. Computer skin diagnostics is usually carried out before and after the main procedures. On the screen, the patient sees an objective picture of the condition of his skin and has the opportunity to compare and see the effectiveness of the main treatment. All results BEFORE and all results AFTER can, if desired, be automatically sent to your email.

Our clinic in Kyiv on Pechersk is waiting for you for computer diagnostics of facial skin.
Specialists in the procedure