Facial cleansing in Kyiv
Facial cleansing is fundamental to beautiful and healthy skin. This is the most important preparation stage for any skincare procedure.
The better skin is cleansed, the better it absorbs vitamins and useful microelements.
The effect of professional cosmetics will increase significantly if applied to a cleansed face.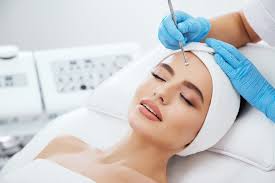 What results will the facial cleansing procedure give?
Fast cell regeneration
Stimulation of metabolic processes
Removal of scars
Decreased pigmentation
Reduction of acne acne
Normalization of sebum production
The methods by which face cleansing is carried out are divided into two types:
Manual
Mechanical
Cosmetology loop
It is the basic, simplest tool and belongs to the mechanical method. It is a medical alloy loop.
The doctor removes all impurities from the surface of the epidermis with precise and gentle movements, using a small sterile loop.
Comedones and blackheads are easily removed, the work of the sebaceous glands is normalized. Clean pores prevent acne and redness formation.
Ultrasound
Ultrasonic cleaning is a quick and painless way to cleanse your skin. After the procedure, the face looks fresh and refreshed.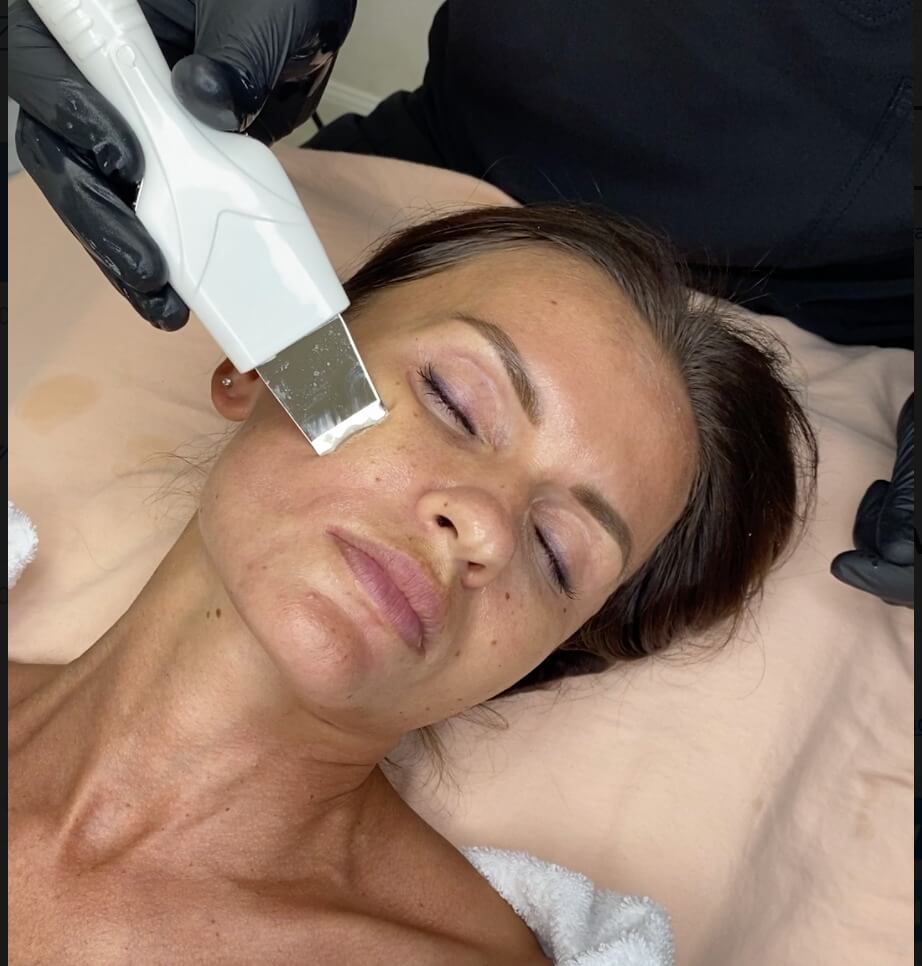 Cleaning is carried out on a special apparatus using a scraper attachment. Ultrasound is applied to the nozzle, the microcurrent penetrates into the middle layers of the epidermis and has a powerful effect on the cells.
What are the benefits of ultrasonic cleaning?
has a powerful effect on cells
short sound waves provide micromassage
stimulation of lymph flow
does not require additional training
there is no redness after the procedure
After the end of the procedure, the skin is soothed with a gel or mask. The greatest effect is achieved after 4-5 procedures.
Facial cleansing with the HydraFacial Machine at the Coollaser Clinic.
Special, newest technology of "Hollywood" facial cleansing without injury for the epidermis.
Hydrodermaabrasion is a method of non-invasive skin cleansing using a vacuum. After the first session, you will appreciate all the benefits of vacuum cleaning.
Gentle, but high-quality and deep pore cleansing guarantees the best results. The enlarged pores are narrowed, the skin tone is brighter.
The best doctors recommend this method as it is more gentle on the skin.
How does the Hollywood cleanse take place?
The vacuum nozzle gently unclogs pores, removing all sebaceous plugs. Has an anti-inflammatory, complex effect on the skin.
One of the indisputable advantages is the vastness of use: face, neck, décolleté. Just 1-2 sessions per month are enough for the skin to glow with purity and health.
Contraindications for the procedure:
Chronic skin diseases
Severe acne
Eczema
Oncology
Hypertension
At Coollaser Clinic, we take care of your skin every day. We are located in the center of Kyiv on Pechersk.
Facial cleansing can be performed in one technique or be a combination of them, but any procedure will be carried out at the highest level.
Specialists in the procedure