Vacuum face cleaning Hydra Facial in Kyiv
Vacuum Facial Cleansing – innovative skin cleansing method using the unique Hydra Facial technology of Zemits company.
A clean and healthy face is the dream and cherished desire of many people. Acne, breakouts, comedones, blackheads and enlarged pores – all these imperfections make us feel constrained and insecure.
Coolaser Clinic in the center of Kiev will change your view on the process of skin cleansing and rejuvenation.
Indications
Swelling
Dryness
Dark spots
Enlarged pores
Black dots
Acne
Expression wrinkles and creases
Hydra Facial Hydropeeling Technology.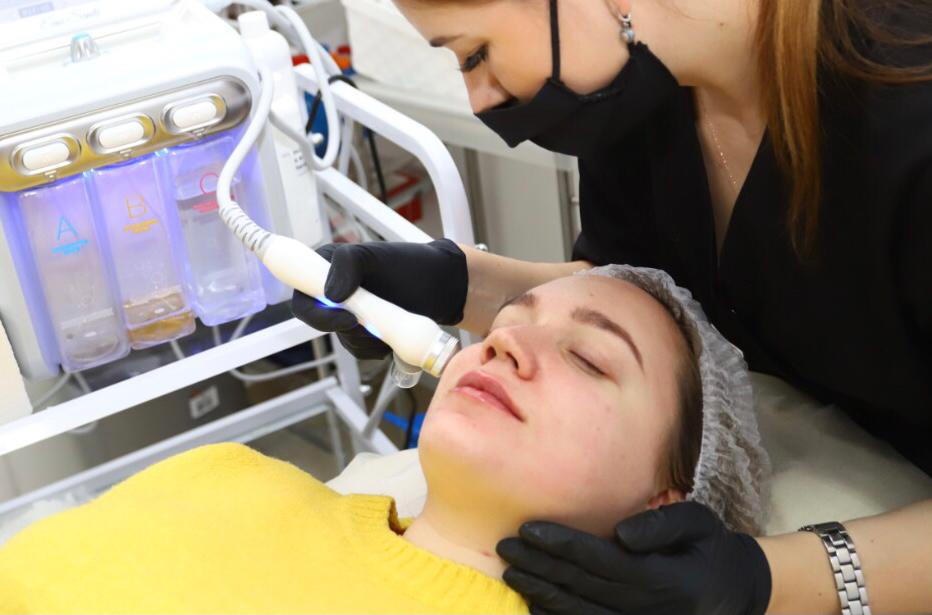 Vacuum skin cleansing or hydropeeling is the perfect treatment that Hollywood stars love so much. The absolute safety of the procedure combined with an amazing result guarantees you an excellent result.
Hydropeeling benefits
Absolute safety
No pain or discomfort
Non-surgical rejuvenation
Lack of rehabilitation period
Suitable for all ages and skin types
Visible result after 1 vacuum cleaning procedure
Important! Hydra Facial vacuum facial cleansing or hydropeeling is the only type of deep facial cleansing in the world that is allowed for pregnant women.
The essence of the procedure
Vacuum facial cleansing guarantees 100% effectiveness thanks to 6 simple steps to healthy and youthful skin. Each step is aimed at fixing a specific problem.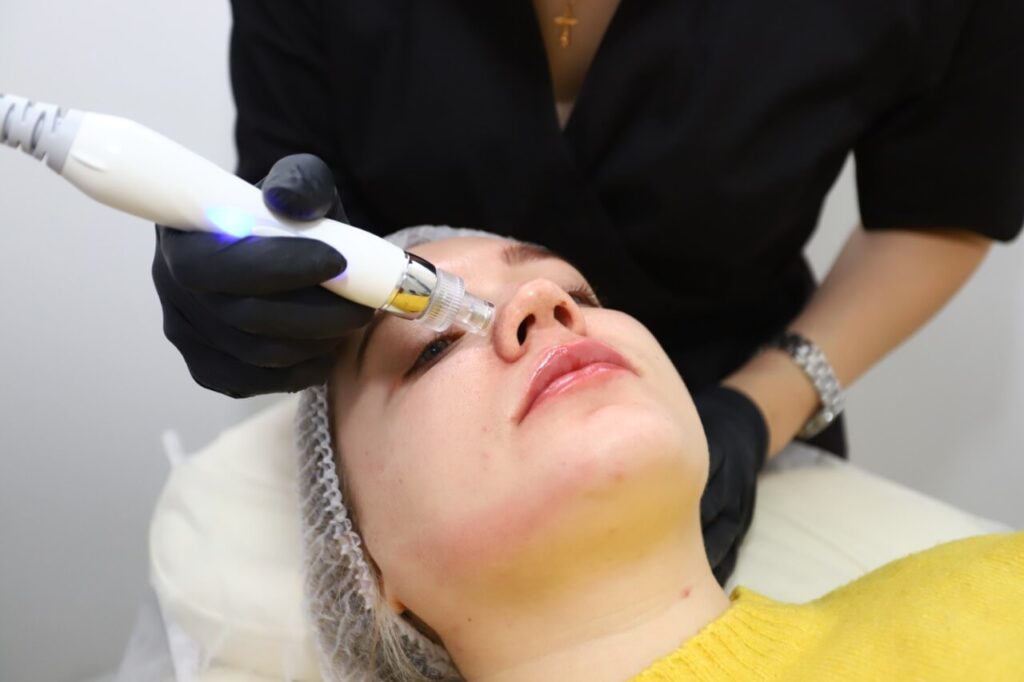 Hydra Facial hydropeeling is based on the symbiosis of vacuum and nutritional shakes or serums.
Vacuum cleansing improves blood circulation, improves tone, stimulates the synthesis of collagen and elastin.
Organic formulations of serums and cocktails nourish and strengthen cells from the inside, moisturizing and protecting the epidermis from adverse effects.
The stratum corneum of the epidermis is effectively exfoliated, stimulating the processes of tissue regeneration and restoration. Cells regenerate faster, making the skin look more youthful.
It is the comprehensive approach to skin treatment that makes the Hydra Facial hydropeeling procedure one of the best hardware facial techniques.
Removal of the stratum corneum (removal of dead skin cells).
Cleansing pores with acid peeling.
Vacuum cleansing of the face skin.
Rejuvenation and acne treatment.
Hydration. Saturation of the skin with nutrients and hyaluronic acid
Protecting the epidermis and enhancing the result with the help of professional skin care cosmetics.
Vacuum face cleansing or hydropeeling shows high results after 1 procedure. For a long-lasting effect and enhance the effect of the procedure, we recommend taking a full course of vacuum facial cleansing.
The course approach to solving age-related problems gives a sustainable result of skin rejuvenation and treatment.
Contraindications
We love our patients and care about your health. That is why we recommend that you consult with an experienced doctor before the procedure. The specialist will identify individual needs and possible contraindications.
Oncology
Infections
Inflammatory processes
Viral diseases
Coollaser Clinic in the center of Kyiv on Pechersk aims to enhance your beauty without pain and harm to health.
Vacuum clean face using Hydra Facial technology – entrust us to take care of your skin.
Specialists in the procedure
Useful articles
Coolaser Clinic и инновации клеточной медицины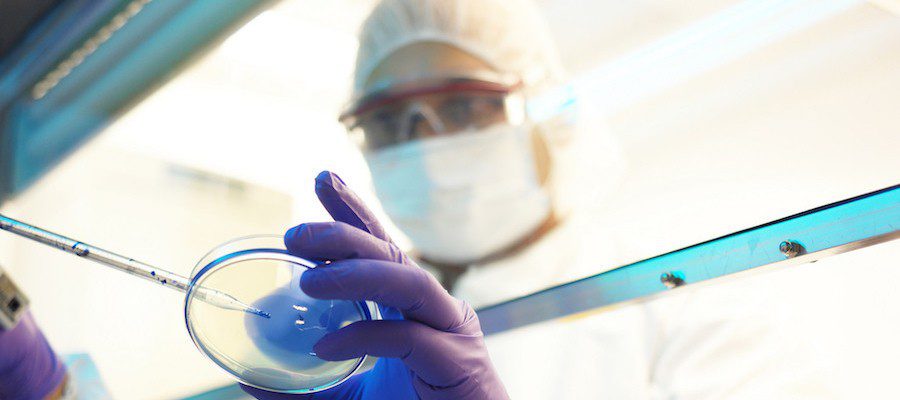 Coollaser Clinic took part in the development of a patent for the creation of a unique innovative biotechnological technology. We were the first in Ukraine, in partnership with VALIKHNOVSKI SURGERY […]
Read the sequel