Cupid's arrows or microneedle RF – Beauty that does not require sacrifices!
Cupid's arrows or microneedle RF – know-how in cosmetology.
After 25 years, women and men begin to notice the first signs of skin aging. The oval loses its clarity, the skin becomes flabby and saggy.
Until a certain point, when the signs of aging do not become pronounced, we use gentle recovery methods. All kinds of creams, masks and serums slow down the aging process for a short time.
But due to improper diet and bad habits, the situation worsens and conventional remedies stop helping. Looking at the reflection in the mirror, we are increasingly asking questions.
How to tighten your face?
What to do if the skin is very loose?
Coollaser Clinic declares war on aging and sagging with microneedle RF lifting!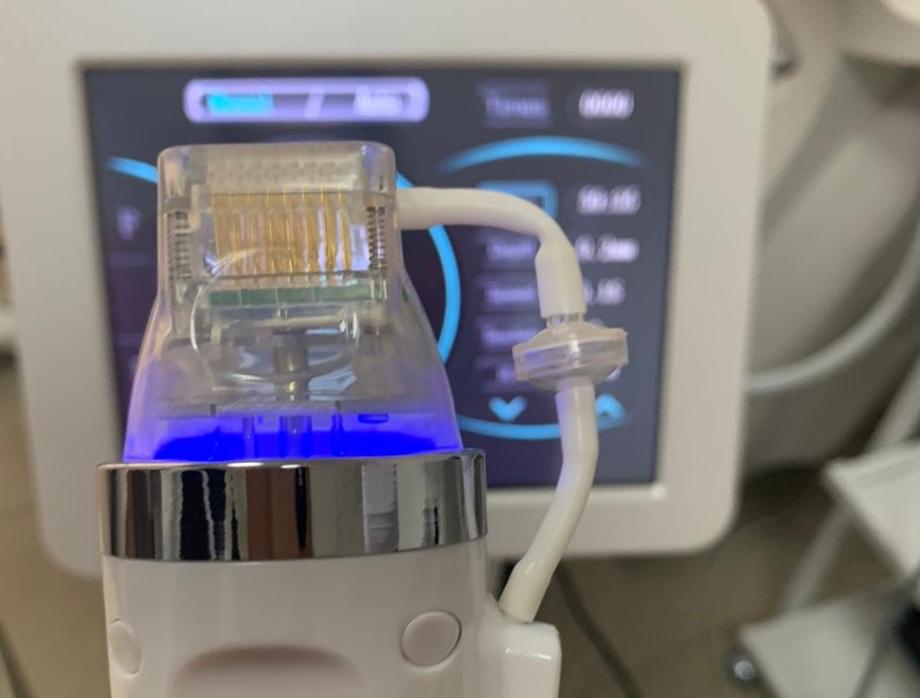 Indications.
Loose skin of the neck, face
Mimic wrinkles
Acne marks
Scars and dyschromia
Puffiness
The initial stage of ptosis
What is microneedle lifting?
Microneedle RF lifting is a pronounced facelift. Thanks to innovative technology, it is possible to achieve a facelift, remove scars and flabbiness.
Micro-needle lifting significantly improves the quality of the skin, making it healthy and youthful. The procedure combines radiofrequency and lipolytic effects.
The quality of lifting by Arrows of Cupid amazes both patients and specialists. Cupid's arrows have the same amazing results as CO2 laser resurfacing and the use of an erbium laser.
The big advantage of microneedle RF lifting is the complex effect on a large area of the skin. With this lifting, there are no contraindications to rosacea and rosacea.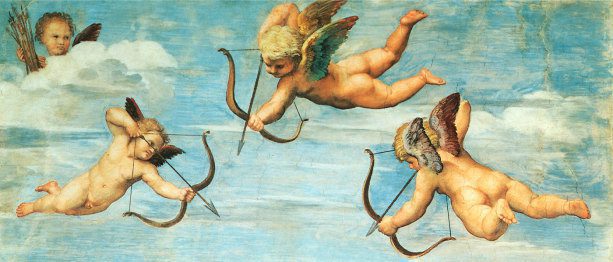 How to tighten your face quickly?
A facelift with microneedle lifting is performed in just 3 sessions. A break between sessions is required for high-quality tissue restoration.
A repetition of the facelift course with Cupid's Arrows is recommended every couple of years. This will significantly slow down the aging process of tissues and prolong your youth.
How to tighten facial skin with microneedle lifting?
During lifting, a special attachment with microneedles is used. Each microneedle is plated with real gold.
The radio frequency wave penetrates deep into the dermis up to 3.5 mm. Such deep penetration actively affects the inner cells.
Skin tightening with microneedle lifting is achieved through the action of microneedles on the skin. The cells begin to actively break down. The body starts the process of repairing and producing collagen. It is collagen that is responsible for a facelift in natural conditions.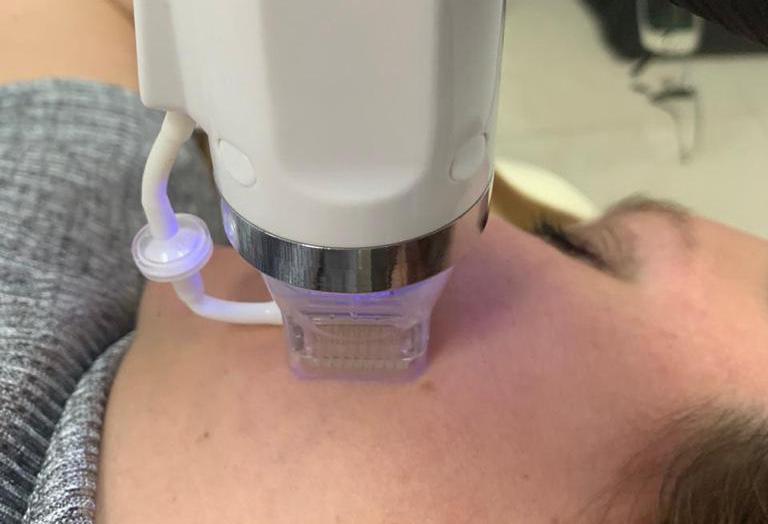 Lifting results.
Reduces swelling
Skin tightens
Reduced acne marks
The face looks significantly rejuvenated
The disappearance of wrinkles and double chin
Collagen saturation
Normalization of the sebaceous glands
Contraindications
We care about your health. To minimize the risks of complications after microneedle RF lifting, we recommend consulting a specialist.
Oncology
Diabetes
Pregnancy
Lactation
Diseases of the heart and blood vessels
Chronic and infectious diseases
The biggest plus of a facelift with Cupid's Arrows is time. In just three sessions you will put your skin in excellent condition, your face will be tightened and smoothed.
The effect of the procedure will last for several years, which will free your time from permanent procedures.
The rehabilitation period after a facelift.
Radiolifting or microneedle Rf lifting does not require long-term rehabilitation. During the first days after the procedure, redness and swelling will disappear.
To take advantage of the latest technologies for skin rejuvenation and tightening, you do not need to travel abroad.
Only highly qualified specialists work at the Coollaser Clinic in the center of Kyiv on Pechersk using innovative equipment.
Cupid's arrows or microneedle RF lifting is the most effective, fast and high-quality procedure for rejuvenation and tightening!