What is the difference between SMAS lifting and laser resurfacing
What is the difference between SMAS lifting and laser resurfacing in comparison
What is the difference between SMAS lifting and laser resurfacing is a very common question. You need to understand the main thing – these are procedures for hardware and laser rejuvenation. Despite the fact that at first glance they seem similar, they are completely different procedures.
In order to make it easier for you to understand which procedure to choose, experienced doctors of our clinic have prepared for you a comparative characteristic of SMAS lifting and laser resurfacing.
What should a patient choose: SMAS lifting or laser resurfacing? The specialists of Coollaser Clinic will help us to understand the intricacies and differences.
Laser resurfacing
Laser resurfacing is a fast and effective way to rejuvenation and beauty for a long time.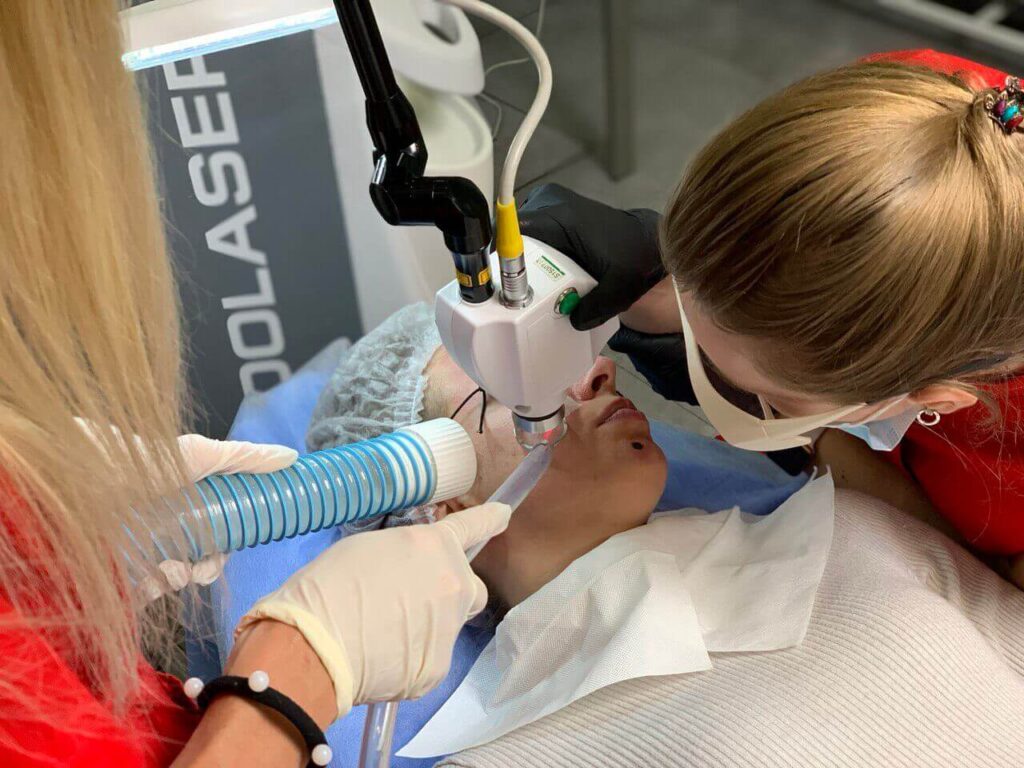 Indications
Scars and scar tissues
Pigmentation
The first signs of aging
The skin has lost its elasticity
''Expression'' lines around lips and eyes
The principle of laser resurfacing is the dead cells that absorb the laser light and evaporate. The process leaves no scars or burns.
The laser beams heat and vaporize the upper layer of the epidermis, allowing young cells to regenerate and grow.
Contraindications
Oncology
Pregnancy
Lactation
Herpes
Fresh tan
Viral diseases
Infections
The result of laser resurfacing is smooth, radiant skin. Timely removal of the stratum corneum allows young cells to grow and regenerate.
1 procedure about 90 min
Impact depth – superficial
The maximum result is already after 1 procedure
Rejuvenation effect – lasts up to 2 years.
Tightening area – face and neck
Rehabilitation – not required; on day 3, the crusts go away.
Fractional resurfacing gives excellent rejuvenation results: mimic wrinkles and crow's feet around the eyes are smoothed out. Laser resurfacing is called fractional because of the tiny round traces or fractions that remain immediately after the procedure and quickly disappear.
SMAS lifting
SMAS lifting Altera is a modern analogue of plastic surgery. The non-invasive facelift quickly and effectively removes the double chin, removes flews and eliminates the first signs of aging.
SMAS lifting coolaser.clinic
Skin tightening occurs as a result of exposure to ultrasound on the tissue.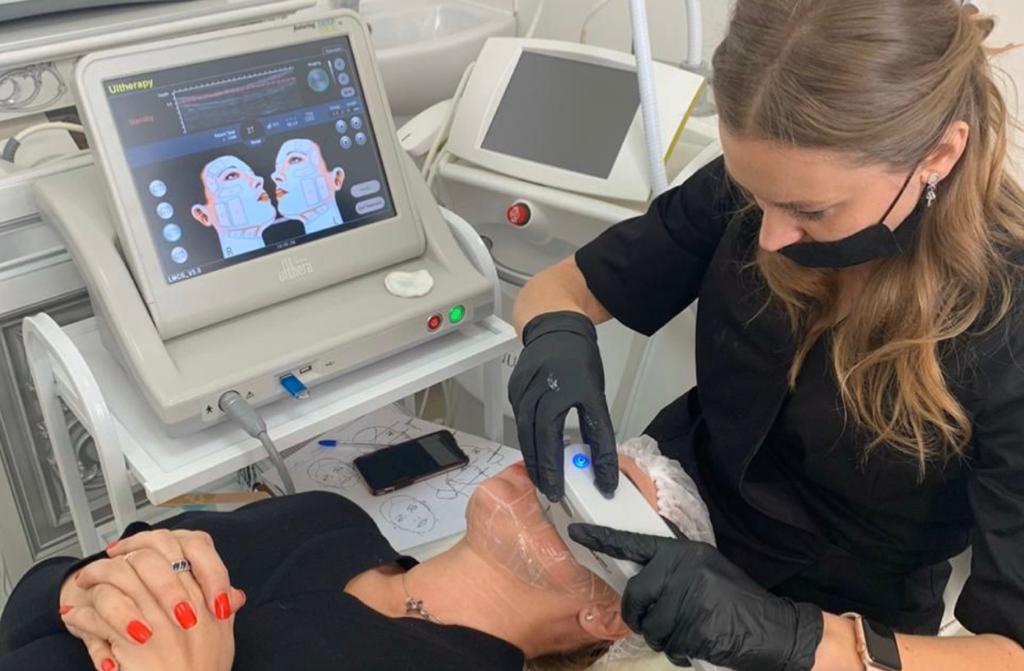 Indications
Flew
Double chin
Floated oval face
Drooping lips and cheeks
Ptosis of the upper eyelid
The first signs of aging
The essence of the skin tightening process is the powerful effect of ultrasound at a depth of 8 mm. Just 1 ultrasonic lifting procedure gives an amazing, visible result.
1 procedure about 90 min.
Impact depth – from 1.5 to 8 mm
Maximum result in 3-6 months
Rejuvenating effect – lasts up to 2 years
Lift zones – face, neck, décolleté, abdomen, arms and legs, the area around the eyes.
Rehabilitation – not required; after 1-2 days there may be swelling
Ultrasonic SMAS lifting has a complex effect. Non-surgical skin tightening acts on the dermis, adipose and muscle tissue and elastin fibers.
Contraindications
Oncology
Pregnancy
Lactation
Diabetes
Implants
Cuts and burns
Wounds and rashes
Altera SMAS lifting can be performed on the face, décolleté, neck, arms and legs. Reviews for non-invasive lifting speak for themselves, just look at the photo Before and AFTER SMAS lifting:
Tightens the upper eyelid (removes ptosis)
Leaves skin firm and elastic
Removes double chin
Smoothing wrinkles and creases
We know how difficult it is to choose between similar laser treatments. Today we will prove that SMAS lifting and laser resurfacing differ significantly from each other.
We care about the health of our patients. That is why we recommend consulting a specialist before any procedure. An experienced doctor will determine the needs of your skin, its type and condition, as well as possible contraindications.
Coollaser Clinic in the center of Kyiv on Pechersk will provide you with the maximum result and comfort of each skin tightening procedure.
SMAS lifting and laser resurfacing have fundamental differences in the type of impact and result, however, each of the methods will give you youth and beauty!