Questions and answers about laser resurfacing that patients care about
Questions and answers about laser resurfacing that concern all patients. Before deciding on any procedure, we want to know all its features, pros and cons.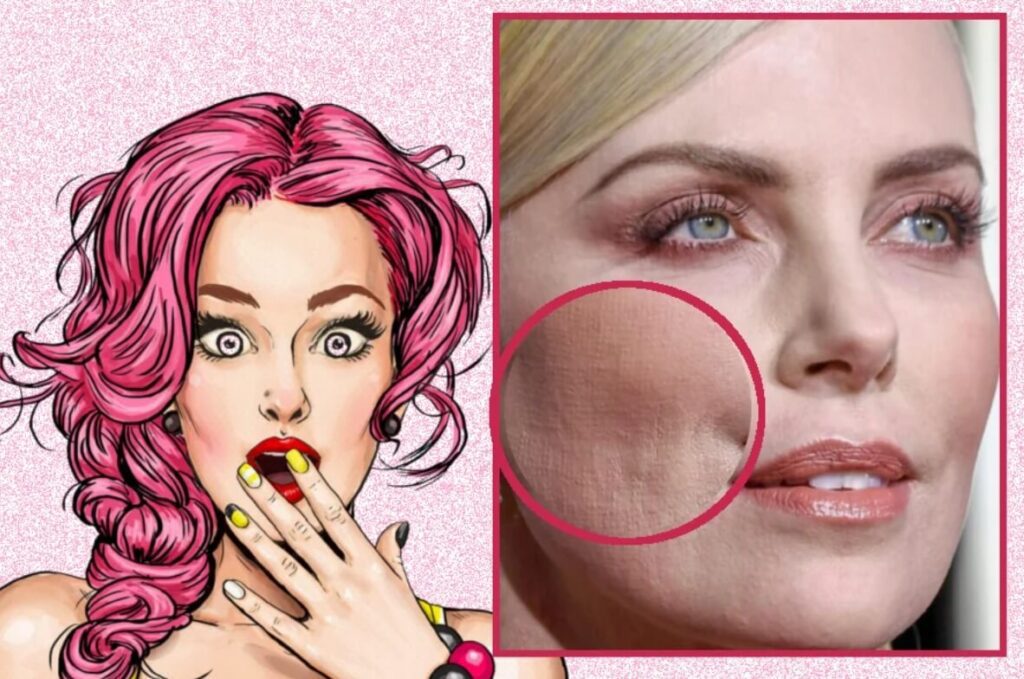 Coolaser Clinic specialists have collected the most intriguing questions about laser resurfacing and are ready to answer them.
How is laser resurfacing done?
Laser facial resurfacing is a gentle way to rejuvenate, remove wrinkles and narrow pores. The procedure tightens, smoothes and significantly seals the skin.
During laser resurfacing, the vaporization process takes place. This means that the top layer of the epidermis is removed as delicately as possible. The energy of the laser penetrates into the cells, being converted into heat. Heat vaporizes the moisture in the cells, destroying them.
As a result, the upper layer of the epidermis is removed, and the active synthesis of collagen and elastin is started. In place of the old, keratinized layer of skin, new cells grow.
What is the danger of laser facial resurfacing?
Laser resurfacing itself is a safe and effective procedure. However, there are cases in which there are possible risks of complications. The main problems are unprofessionalism and cheap forgery of the original CO2 Laser with incorrect parameters and an incorrect wavelength of 10.6 microns.
If you are on the appointment with a not professional in the field
Never trust your face to a person you doubt! The worst option is to trust a "cosmetologist" without a medical education and without work experience. Violations in the technology of the procedure can lead to infections or even burns and scars.
In Ukraine, there are many salons and offices without a medical license that have bought cheap fakes for a CO2 laser
What can happen if you come to the procedure, and there is a cheap laser.
When choosing a doctor, make sure of the quality of the laser. Some unscrupulous clinics buy cheap Chinese or outdated models. In this case, instead of gently removing the top layer of skin, you will get a significant burn. That is why we work only on the latest, certified equipment.
Burn or a long period of rehabilitation.
Probably everyone has repeatedly seen videos on the Internet of women with burnt spotted faces, indignantly telling horrors about laser resurfacing. However, not everyone talks about where, and on what laser they did it.
The effect of gauze for a year or longer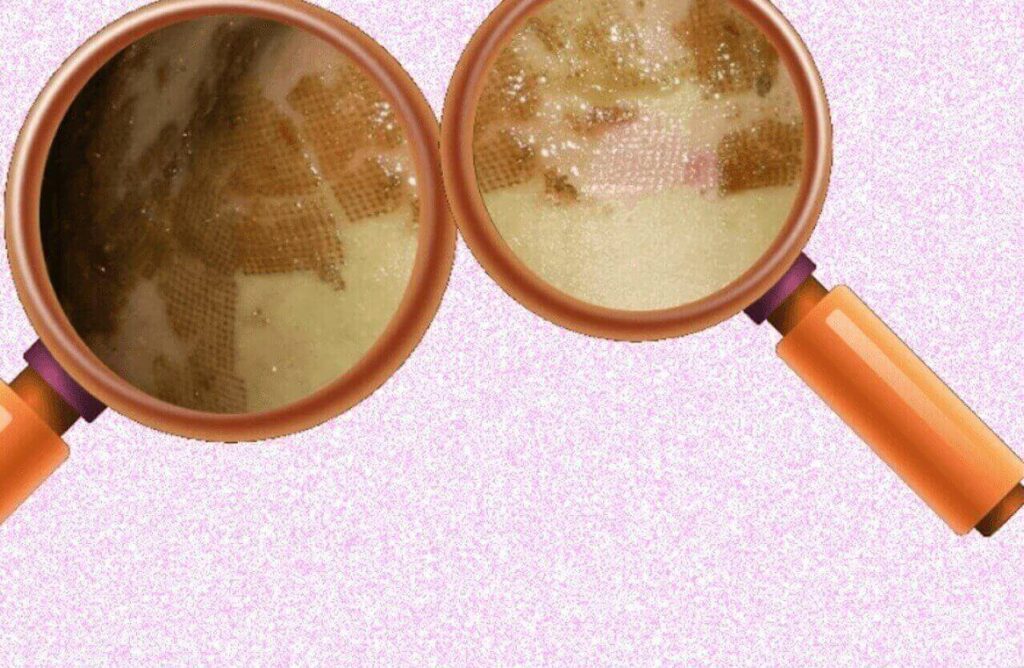 Even celebrities suffer from inept cosmetologists. It remains a mystery after what doctor Charlize Theron could have such scars on her face. Most likely, these are the consequences of an unsuccessful laser resurfacing by a bad specialist.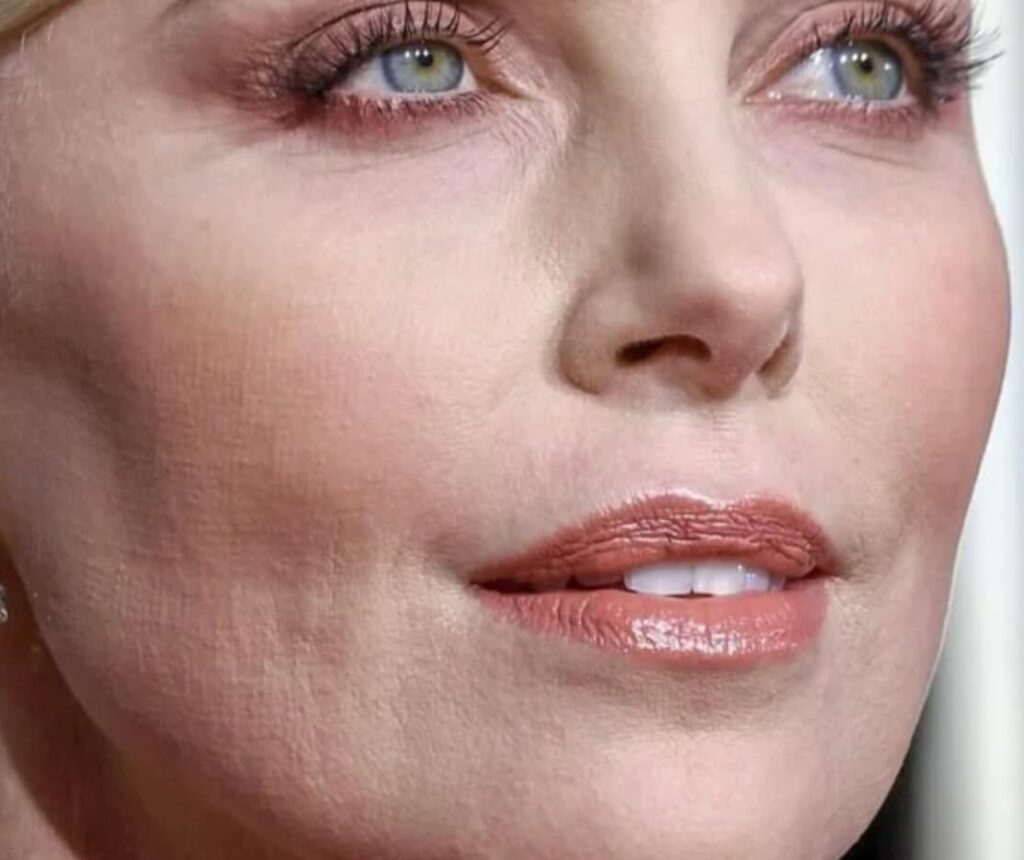 In some cases, pigmentation may appear. This usually occurs in people with dark or tanned skin. A fresh tan is always a contraindication for laser resurfacing!
Acne after laser resurfacing can occur against a background of inflammation. Sometimes this happens when the recommendations of a skin care professional are not followed. For example, using ointments or cosmetics right after the procedure can cause inflammation.
A slight edema after the procedure is a variant of the norm and goes away on its own within 1-2 days. If you have a tendency to edema, you must inform the specialist in advance. In the first 1-2 days, we recommend reducing the amount of drinking water.
Rare enough, but a possible complication. More often manifested after using a fake CO2 laser. Occurs in patients who have a tendency to dilate small vessels (rosacea, etc).
Also, redness is more common in people who do not follow the doctor's recommendations: they take saunas, showers and hot baths immediately after the procedure.
Why is it important to follow the doctor's recommendations?
At the first consultation before the procedure, it is necessary to tell the specialist about all the medications taken, as well as dietary supplements. Even the use of medicinal herbs in the idea of tinctures can affect recovery.
Medicines, hormones, dietary supplements, fresh tan, oily perfumes and individual skin sensitivity. All this can lead to complications after the procedure.
When can laser face resurfacing be done?
Any time of the year is suitable for the procedure. Subject to the use of protective SPF products for skin type and refusal to sunburn.
Why do you need laser resurfacing for face and body?
Fractional resurfacing resolves many skin imperfections. We work with two lasers: the delicate Coolaser CO2 and the powerful Adonyss.
CO2 laser is used for delicate skin exfoliation with quick recovery. Adonyss is suitable for deep laser resurfacing, as well as the removal of complex scars.
Smoothes fine and deep wrinkles
Eliminates expression lines around the eyes and mouth
Eliminates scars
Evens out complexion
Removes age spots
Removes acne and chickenpox scars
How to replace laser face resurfacing?
An alternative to laser face resurfacing is chemical peeling. Various acids are used during chemical peels. It is better to entrust the choice of peeling to a specialist, since it completely depends on the wishes of the patient and the type of skin.
Despite the fact that the effect of both procedures is similar, the result is different. After a course of laser resurfacing, the effect lasts from 3 years. Chemical peeling is carried out once, and the result lasts for several months.
Coolaser Clinic in the center of Kyiv on Pechersk will provide you with safety, comfort and quality of each procedure.
These are the most frequent questions and answers about laser resurfacing that you have long wanted to know.