Laser resurfacing or chemical peeling: which is better to choose?
Laser resurfacing or chemical peeling: which is better to choose for maximum results. For many years in a row, chemical peels have been famous for their excellent action and results.
However, with the development of laser technologies, laser technologies are confidently winning the podium. More and more women of luxurious age are abandoning aggressive effects on the skin in favor of a more gentle method.
What is better to choose, grinding or peeling, it's up to you. If you find it difficult to choose – specialists with extensive experience at the Coolaser Clinic will be happy to answer all your questions.
Laser resurfacing and chemical peeling. What are the similarities?
Both methods have one focus on the result – the removal of the keratinized layer of the epidermis (dead cells) and the stimulation of the main processes.
Why is removing dead cells from the skin's surface so important? It's simple. In order for cells to actively renew themselves, they should not have obstacles. The better the epidermis is cleansed from the stratum corneum, the less inflammation and the better our skin is renewed.
Chemical peeling
Any chemical peel is divided into three categories: superficial, medium and deep. Each of them is aimed at a specific layer of the dermis.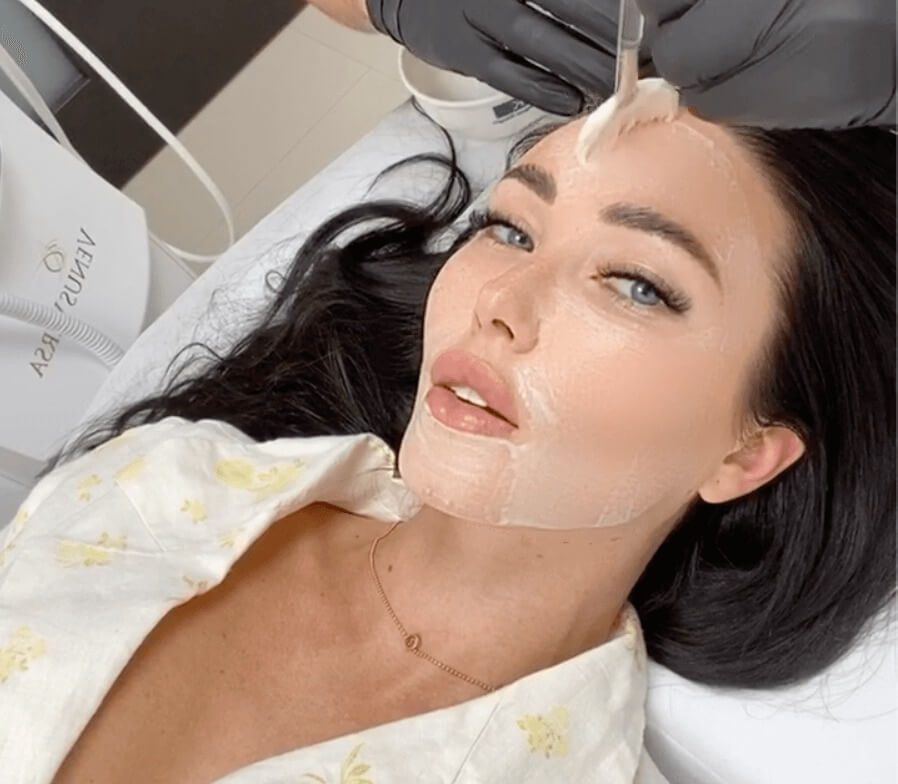 Depending on the skin type of the patient, the appropriate active ingredient is used (usually alkali or acid):
sensitive – glycolic acid
dry – milk peeling
for inflammation – salicylic acid
fatty – retinoic acid
In fact, any chemical peel is a dosed burn of the epidermis. After it heals, the cells are renewed, the skin looks soft and healthy again.
Benefits of chemical peels
safety
a low possibility of complications
eliminates inflammation
corrects scars and scar tissues
removes age spots (pigmentation)
Time: 30-60 minutes
Number of sessions: individually, depending on the type of skin. On average, 5-6 procedures.
Effect duration: individually
Risks of complications: rather high risks when using medium and deep peels, severe pain during the procedure.
Laser peeling
Laser face resurfacing or laser peeling is a deep cleansing that can be compared to a medium and deep chemical peeling.
Laser resurfacing or laser peeling is gentler. Its action is based on the vaporization process. That is, dead skin cells are literally evaporated from the surface of the epidermis.
The laser wave, whose length and depth are fully programmed and controlled by the device, treats the skin area. There is water inside every cell, it completely absorbs this energy.
Why is laser face resurfacing sometimes called fractional? After laser treatment, tiny dots – fractions can remain on the epidermis. By the name of these points, laser fractional resurfacing occurs.
Benefits of fractional face resurfacing
No punctures or major interventions
It is painless. For your comfort, we apply an anesthetic gel before the procedure. To prevent the risk of burns, we additionally blow cool air over the area.
Long lasting result
Any time of the year. It doesn't matter at all whether it's winter outside or summer. Laser face resurfacing can be done at any time of the year and in any weather.
Fractional or laser resurfacing is the ideal way to tighten your facial skin without surgery. Thanks to modern CO2 laser technologies, it has become possible to restore youthfulness to the face without surgery.
After the course of procedures, your face will again be firm and toned, with a healthy complexion. Laser resurfacing perfectly removes scars and scar tissues, including post-acne. It also smooths wrinkles and gives the skin a youthful glow.
Just take a look at our patient's amazing laser resurfacing review: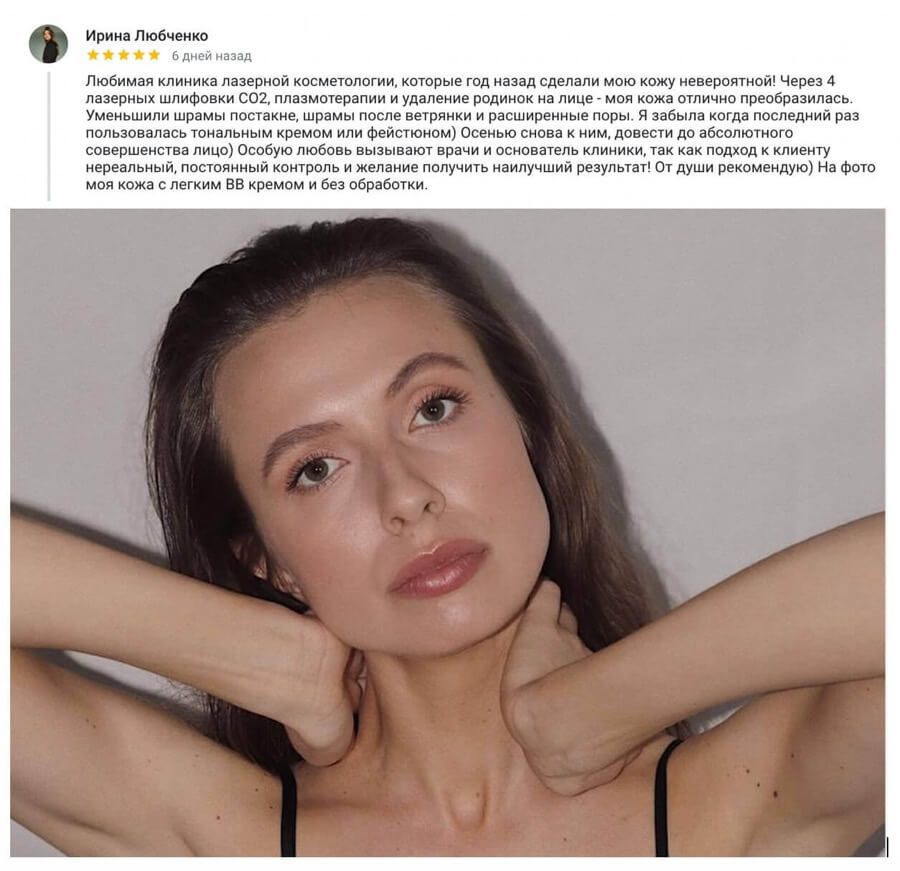 Azeri resurfacing reviews
Time: 10-20 minutes, depending on the grinding area
Number of sessions: on average 4 procedures, a break of 10-20 days between resurfacing
Duration of effect: up to 1.5 years
Complication risks: almost none
Rehabilitation: 7 days on average, make-up can be applied on the second day.
You can see daily photos of our patient`s skin Before and After laser resurfacing: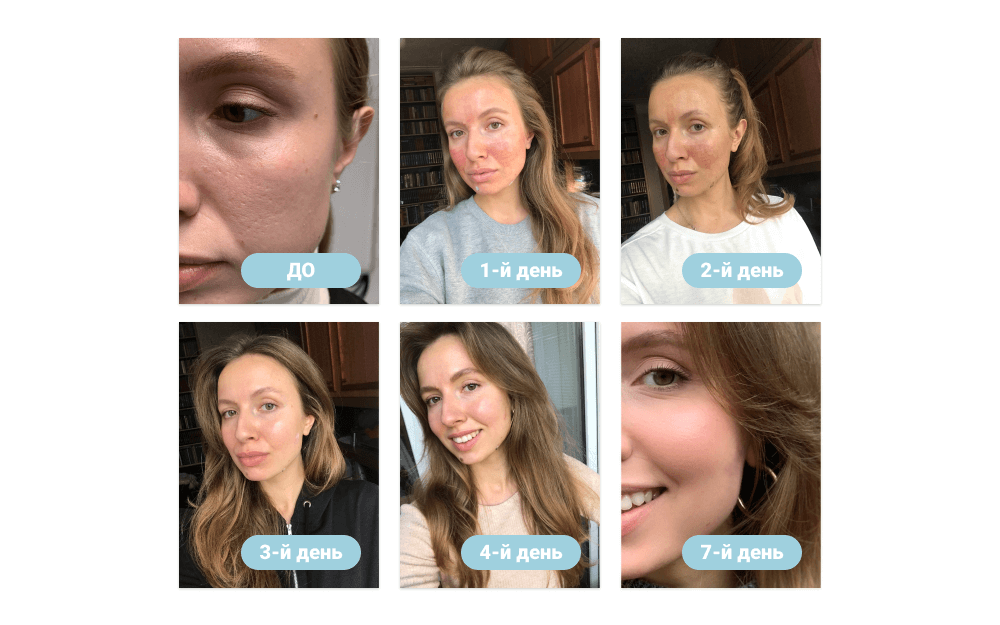 Let's summarize
Chemical peeling is a proven, but rather aggressive method of skin renewal. However, he has had a huge following all over the world for many years now. Has contraindications, specialist advice is required.
Fractional laser resurfacing is a modern, proven means of rejuvenation with a 100% result and no risk of complications. It has almost no contraindications and is customizable for each patient.
Contraindications
Pregnancy
Lactation
Oncology
Dermatitis
Eczema
Diabetes
Autoimmune diseases
Fresh tan
Infections and viruses
Your health is important to us! Therefore, we strongly recommend that you consult a cosmetologist before any procedure. An experienced doctor will not only determine your needs, but also identify possible contraindications.
Coolaser Clinic in the center of Kiev on Pechersk will tell you all the newest and most interesting from the world of aesthetic medicine and will always help you with your choice.
Author: Vladislava Mashkova dermatologist.
Laser resurfacing or chemical peeling: we will help you decide, call us now!