How to remove belly at home?
How to remove the belly at home, this question is often asked by even the most slender woman. Removing the belly and sides becomes a very difficult task, especially after childbirth.
Excess fatty tissue on the belly and sides is not just an annoying lack. This is a problem that kills self-esteem, prevents walking in an open swimsuit and makes you stare at your stomach all the time.
When we look at slender and toned bellies, we are sincerely surprised. How can you quickly quickly remove the stomach? How to tighten skin and sides effortlessly and with maximum results.
Today we will look at the most effective ways to remove fat from the abdomen and sides.
The best specialists of Coollaser Clinic will help us in this.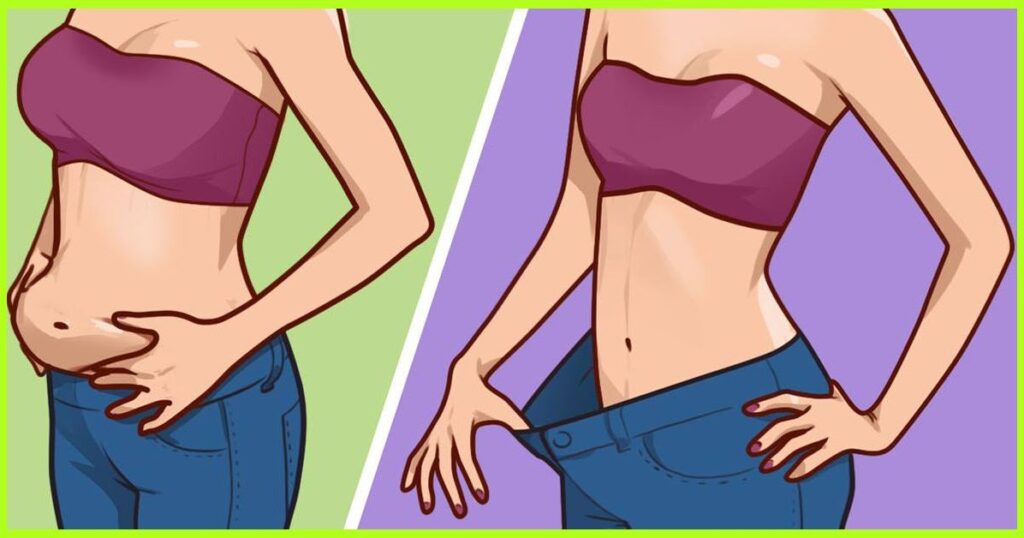 How does extra fatty tissue form on the abdomen and sides?
Improper nutrition
Passive lifestyle
Hunchback habit
Genetic predisposition
Childbirth
There are many reasons why fat is deposited on the abdomen and sides.
Even with intermittent fasting, the body can store fat in the stomach as well.
Alcohol.
Frequent consumption of alcohol and, in particular, brewer's yeast provokes an increase in the hormone testosterone in women and, as a result, the accumulation of fat.
Hormone therapy.
One of the side effects of hormone therapy is the local increase in adipose tissue.
Regular stress.
The constant release of stress hormones such as adrenaline and cortisol into the bloodstream provokes hormonal imbalance. Disruption of hormones leads to weight gain.
Genetic predisposition.
Modern nutritionists will identify different types of obesity in humans. These types are directly dependent on genetic predisposition.
Constant physical activity and the introduction of a normal diet will help partially solve the problem and prevent its development.
How to remove belly and sides at home?
You can remove fat from the sides and waist in women using a set of procedures. In this case, the effect will be more pronounced and faster. Usually, using only one method does not work.
Corset.
Modern medical corsets made of latex or cotton do more than just align the back and posture. Thanks to the gentle support of internal organs and muscles, as well as constant pressure on the skin, the waist is reduced, and the fat gradually disappears.
Regular exercise stress
Exercising regularly, such as squats, lunges, bends, and biking, will help you correct fat. Lateral bends, planks and twists, as well as fitball exercises will strengthen the muscle frame and remove fat from the sides and waist.
Belly vacuum.
The technique requires proper execution in order to remove fat from the sides and waist. In addition to the fat burning effect, the abdominal vacuum will strengthen the pelvic organs and abdominal muscles. Vacuum is one of the best exercises for a woman's health.
Massage hoop.
The hoop with massage inserts weighing 1-2 kilograms can effectively reduce the volume of the abdomen and waist. However, not every woman can get used to the rather painful sensations when practicing with a hoop.
Regime of proper nutrition.
In addition to exercise, nutritionists advise adding fat-burning foods to your diet. Bran, cabbage, kelp, celery, cucumbers and zucchini, ginger, red wine and cinnamon, horseradish. These products will be great helpers in removing fat from the abdomen and sides.
Hot wraps.
There is a widespread belief among nutritionists and athletes that hot or cold wraps can significantly burn fat. Unfortunately, wraps only have a qualitative effect on the appearance of the skin.
Any home remedy will have little effect if applied regularly. If you are interested in a long-term and truly effective result, we advise you to turn to professionals.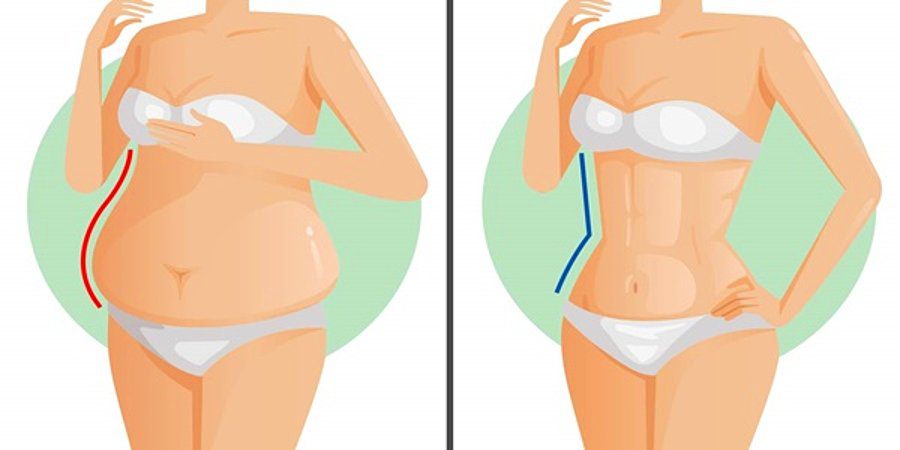 How to remove a woman's belly in professional ways?
There are many techniques for removing belly fat. They are divided into invasive and non-invasive (non-surgical). The most popular and high quality ones are:
Tumescent liposuction.
An easy surgery will help to reduce the volume of the abdomen quickly. Fat-burning solution is injected into adipose tissue and the fat emulsion is removed by vacuum. You can get rid of up to 4 liters of fat at a time.
Ultrasonic non-surgical liposuction.
Non-surgical way to remove belly fat. It consists in the ability of ultrasound to break down fat cells. The body removes dissolved fat naturally.
Laser liposuction.
Removing fat from the waist and sides with lasers is considered one of the most effective ways to combat excess weight.
Lipofilling.
An interesting way, due to which you can simultaneously reduce the volume of the sides and waist, and increase another part of the body, for example, the chest, due to its own fat.
Experts remind that only professional methods can quickly and efficiently get rid of fat.
Doctors at the Coollaser Clinic in the center of Kiev on Pechersk will effectively rid you of excess fat.
Professionals, experienced dermatologists and surgeons will quickly help you determine how to remove the stomach and sides!