Myths and facts about botulinum toxin in the press and on the Internet.
Myths and facts about botulinum toxin have caused heated debate in social networks for more than a dozen years. Supporters of botulinum toxin injections ardently prove the benefits of the drug, while opponents of the procedure appeal facts against the procedure.
Today, together with you, we will sort out a long-term dispute, find out the opinions of practicing cosmetologists. And also we will dot everything in the question of the benefits and harms of botox.
Botox injections have been a leader in cosmetology for several years. Famous movie stars, TV and radio presenters, singers – almost all without exception resort to botulinum toxin injections.
It is enough to look at the photos before and after the injections to be sure of the effectiveness of such therapy.
Monica Bellucci, Angelina Jolly, Madonna. Renee Zelweger, Sandra Bullock, Salma Hayek and many others do not hide their passion for Botox. Thanks to regular injections, their skin looks amazing at 40, 50 and 60 years old! No creases, mimic wrinkles.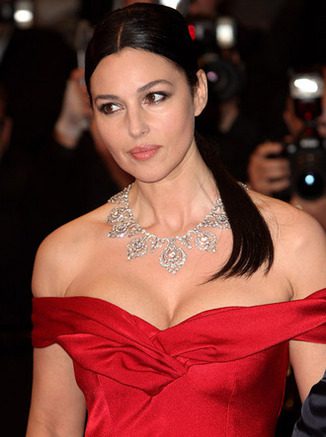 If you want to preserve your youth until a ripe old age, the best beauticians at Coollaser Clinic will be happy to help you!
So what is botulinum toxin?
Botulinum toxin is a drug that has a blocking effect on the neuromuscular system. In simple terms, botulinum toxin keeps the muscles in one position, preventing them from stretching and losing shape.
From the point of view of pharmacology, botulinum toxin is the strongest neurotoxin of organic origin. It is allocated as a result of the vital activity of the bacteria Clostridium Botulinum. It is a muscle relaxant that has a powerful effect on muscle fibers at the molecular level.
Indications.
Typically, Botox injections are used to maintain and preserve facial skin. Not so long ago, Botox injections began to be used to restore hair, eyelashes and eyebrows.
Mimic wrinkles
Nasolabial folds
Purse wrinkles
Sagging skin
Active signs of aging
Local hyperhidrosis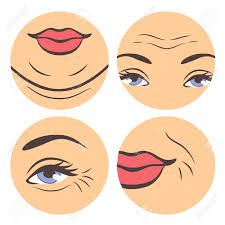 Where wrinkles come form
Botox injections have a pronounced anti-aging effect. In addition to the fact that botulinum toxin smoothes the folds of the skin, it fills it with useful elements from the inside. With regular injections, the face looks youthful, fresh and radiant.
How is botox and botulinum toxin different?
No way. BOTOX is a trade name that has become a household name for any formulation containing botulinum toxin. Just like diapers and slates, Botox has become a recognizable name.
How is botox used for the face?
Botox injections are also called Beauty Injections. Indeed, a few injections can transform a person's appearance.
Before any cosmetic procedure, a specialist consultation is required. After meeting with the beautician, the patient is assigned a date for the procedure and special training is recommended.
Preparation for Botox injections includes:
For 48 hours, do not consume products with ethyl alcohol: sweets, cakes, alcohol.
An important point! The required refusal is directly related to the consequences. If you inject botox while ethyl alcohol is still present in the body, an ambiguous reaction of the body occurs. Minimal risks – a multiple increase in the action of botulinum toxin. Maximum – coma and shock.
Food intake containing chemical constituents (preservatives, stabilizers, emulsifiers, dyes) is also strictly limited. This reduces the risk of inflammation.
If the patient is taking thinning medications (including heparin), withdrawal counseling is required. Botox injections while taking thinning medications can cause bruising at the injection site.
How are botox injections performed?
After careful preparation, the beautician examines the skin and identifies hypertensive zones. These are areas of the skin with increased muscle tension.
The zones are marked with a marker so that they intersect and form a single chain. This layout will be used for substance distribution.
The skin area is anesthetized at the request of the patient. If the patient has a high threshold of sensitivity, anesthesia can be dispensed with.
After the beauty injections, the patient remains under the supervision of a doctor for 30 minutes. It is in half an hour that botulinum toxin enters into a chemical reaction.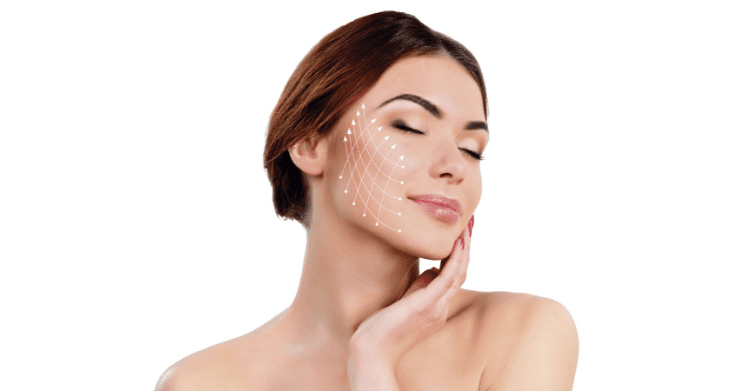 At this time, we recommend doing facial gymnastics. Open your mouth wide, frown and smile. This technique will allow you to evenly distribute the drug and avoid excessive exposure to the muscles.
5 popular myths about Botox.
Myth 1. Botox injection = harm to the body.
Fact. Indeed, an overdose of botulinum toxin is possible and is called botulism. However, moderate administration of Botox cannot cause overdose or buildup. A locally administered dose of botulinum toxin acts only on its own target.
For example, children with muscular disorders or cerebral palsy are given botulinum toxin daily to relieve spasms.
Myth 2. Botox injections hurt!
Fact. It all depends on the sensitivity of the patient's skin. If the pain threshold is low, then local anesthesia is performed. After it, you will not feel any discomfort. Overall, Botox injections are virtually painless thanks to the ultra-thin needles.
Myth 3. Botox can be addictive.
Fact. There is no reliable information that talks about dependence on botulinum toxin preparations. Yes, a patient who has given a beauty shot is 40% more likely to do it again.
However, it depends on the huge difference in appearance before and after. The choice between daily ineffective procedures and rare, but effective injections is obvious.
Myth 4. Botox causes complications and side effects.
Fact. Side effects can develop with any substance, be it hand cream or nail polish remover. Everything is very individual and depends on many factors.
Choosing an experienced specialist, a quality drug and a clinic that you can trust – the risks come to naught.
Myth 5. Botox injections are done only on the face.
Fact. The possibilities of botox therapy are endless. You will be surprised, but today it is used to treat migraines, sweating, hyperkeratosis, cerebral palsy and correct pain.
Botox for hair, eyelashes and eyebrows has become so popular that these treatments can be found in almost every city.
And now you want to share with you the most common myth that lives as long as Botox itself.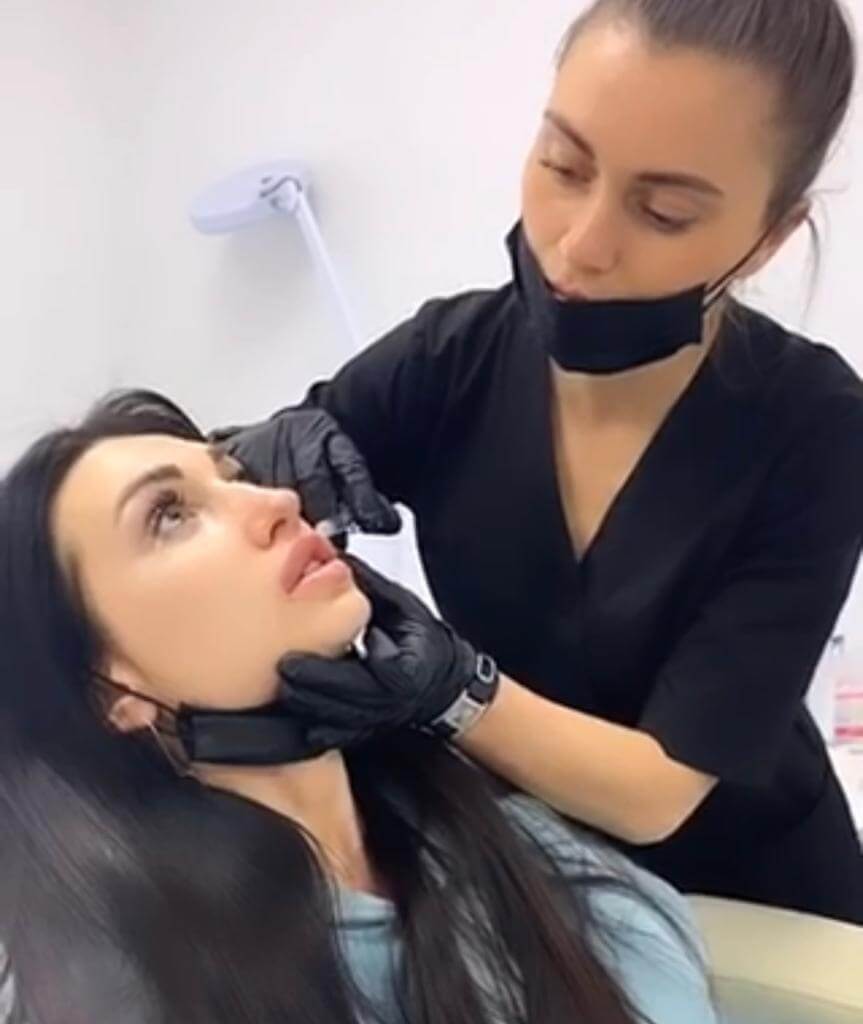 Top myth of all time. Can botox enlarge lips?
Fact. Not. This is physiologically impossible. Botulinum toxin relaxes the muscles and folds and wrinkles go away with tension. Lip augmentation occurs with fillers or gels with hyaluronic acid.
Botox, all pros and cons.
Botulinum toxin beauty injections are absolutely safe. With a moderate introduction of the drug, the face does not lose mobility and does not turn into a mask.
There can be only adequate contraindications against the Botox procedure.
Contraindications
Infectious and viral diseases
Myasthenic syndromes
Myopia (requires ophthalmologist consultation)
Inflammatory process
We care about the health of all our patients. Therefore, we recommend that you listen to the opinion of an experienced doctor regarding preparation for the procedure and individual contraindications.
Coollaser Clinic in the center of Kyiv on Pechersk is high quality at an affordable price.
Myths and facts about botulinum toxin should not confuse you, trust yourself and your doctor and get Botox injections in our clinic!