How does a plasma shower work in Kyiv
How a plasma shower works – we will tell you in detail about the most important in an innovative approach to rejuvenating and correcting skin imperfections.
Today the specialists of Coolaser Clinic will share with you the secrets and nuances of plasma rejuvenation and tell you why this procedure really works.
Indications.
Wrinkles
Hypepigmentation
Dyschromia
Pappilomatosis
Keratosis
Sagging skin
Acne
Scars and scar tissues
Plasma shooter. Plasma shower. Plasma therapy. How does low-temperature plasma appeal to patients?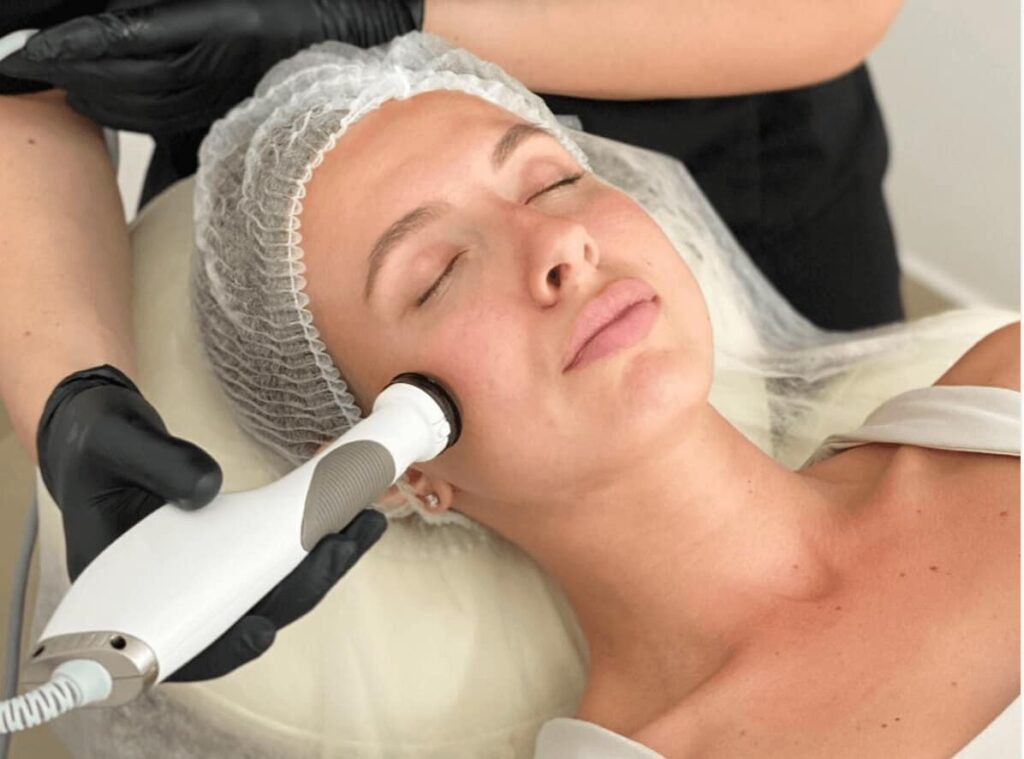 The advantages of a plasma shower or plasma therapy.
Safely
Painless
No rehabilitation period
No risk of complications
Suitable for all skin types, including tanned skin
An effective and instant way to rejuvenate the face and body
As everyone knows, plasma is the 4th one state of aggregation. In this case, the plasma is an ionized gas. It is highly conductive.
Plasma conversion requires a large amount of energy. Usually this process is made possible by heating. But the latest discoveries in the field of cosmetology and innovative equipment made it possible to repeat the process. Electricity is used instead of heating.
Interesting! The high-frequency current ionizes the nitrogen and forms a plasma. The same plasma that penetrates into all layers of the skin, without any contact. This eliminates any injury and risk to the patient.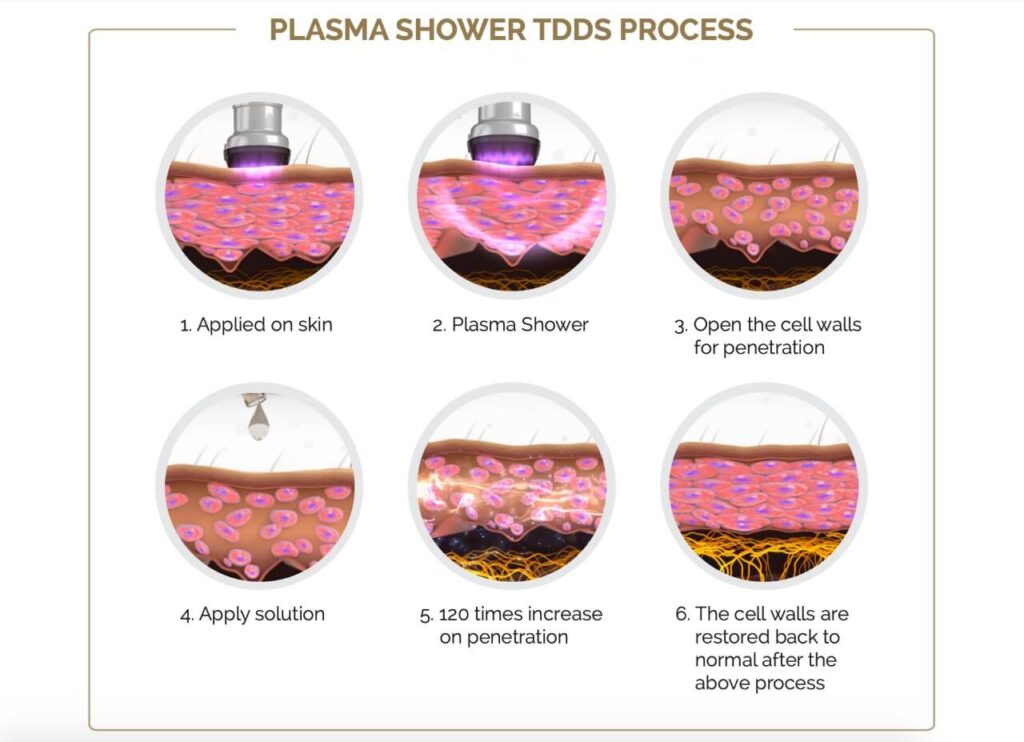 How does plasma or plasmashower work on the skin?
To understand the whole process, we will start with biology, but in simple terms. Our skin serves as a protective barrier, even children know this. It protects us from adverse environmental factors.
But the skin has its own shield – a layer of old cells (dead epithelial cells). It allows new skin cells to form smoothly. When the old layer becomes unnecessary, it peels off.
Heating of the old layer during plasma therapy occurs evenly
Within 3 months after the plasma shower procedure, the dermis is still undergoing regeneration at the cellular level.
Important proteins such as collagen and elastin are responsible for the youthfulness and elasticity of tissues. Thanks to plasma, an accelerated formation of collagen and elastin occurs, which is why the rejuvenation effect is noticeable almost immediately.
Large-scale research in America, 2007-2011 and Japan in 2016.
Studies conducted in 2007 showed that Plasma Therapy shows amazing results from procedures within 90 days after the procedure:
Expression wrinkles become less noticeable by 37% (and this without other intervention in the form of injections or other hardware techniques)
68% more youthful, beautiful and toned skin.
The incidence of acne is reduced by 23%.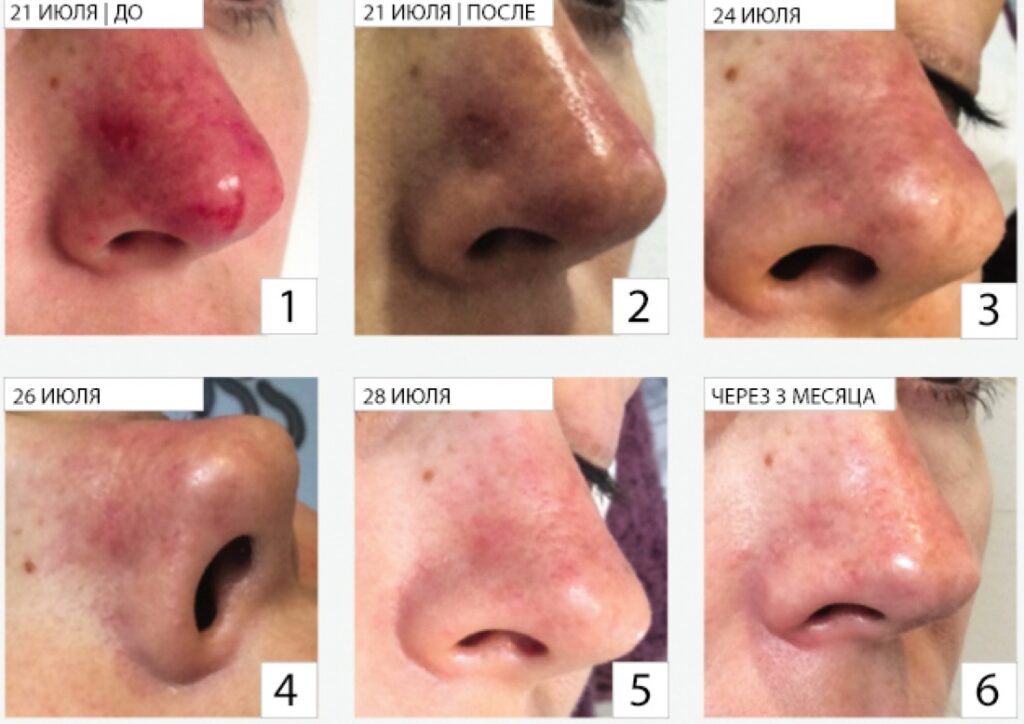 Japanese research has identified 2 new benefits of using low temperature plasma:
28% faster healing of skin wounds. The surface of the wound heals faster and less often leaves scars and scars.
The formation and efficiency of fibroblasts, which are also used in cosmetology, have increased significantly.
Why is low-temperature plasma good for cells?
Correction of post-acne with Plasma Maker.
One of the advantages of plasma is its antimicrobial properties. As you know, most often the appearance of acne or pimples is associated with the action of the bacterium P. Acne.
Israeli studies in 2012 showed that acne formation was healed in all patients who used plasma therapy.
Such results in the correction of acne scars are also shown by a complex of procedures that heals the skin at all levels. This is an amazing combination:
CO2 laser resurfacing
IPL Phototherapy
Venus Versa Viva nano fractional resurfacing.

Removal of scars and scar tissues
Usually, scars and scar tissues (especially in prominent places) give us a lot of trouble. This self-doubt affects every aspect of our lives.
Most often, scars and scar tissues are corrected and removed using laser technologies, which are most effective. In recent years, it turned out that only 1 plasmashower procedure is able to restore the skin regeneration process. The epithelium is renewed and the scar is 30% less noticeable.
Can plasma help treat atrophic scars? There is no consensus among dermatologists on this score yet. However, in every 2 patients who treated an atrophic scar with plasma, the scar became less pronounced by 50%.
The same high efficiency in the treatment of scars and scar tissues was shown by the methods of fractional correction of scars:
Nano Fractional RF (Nanofractional Rejuvenation)
CO2 laser resurfacing
Microneedle RF lifting Adonyss (radio frequency rejuvenation)
According to the ECCA scale, the result of plasma treatment was 56.4% reduction in the recurrence of inflammation and 59.2% of the result of the CO2 laser.
Why is plasma definitely better than a laser?
The results of treatment with plasma therapy and laser or radiofrequency methods are almost the same. However, a significant difference is the presence of contraindications, including individual ones.
Plasma or Plasma shower is one of the few procedures whose results are high after just 1 session. At the same time, Plasma therapy has practically no contraindications and is suitable for any skin type at any time of the year.
CO2 laser, nanofractional and radiofrequency rejuvenation have some contraindications.
We care about your health! That is why we recommend that you always consult with a specialist before any hardware procedure.
Correction of unsuccessful injections.
In rare cases, the introduction of various cocktails, fillers or Botox can lead to some complications. In such situations, finding a way out and correcting the side effect can be difficult.
Plasma can help solve such problems. For example, after injecting a filler into the tip of the nose during nonsurgical rhinoplasty, it provoked circulatory disorders.
The use of a plasma shower and the introduction of hyaluronidase with it made it possible to almost completely remove the defect in just 3 months.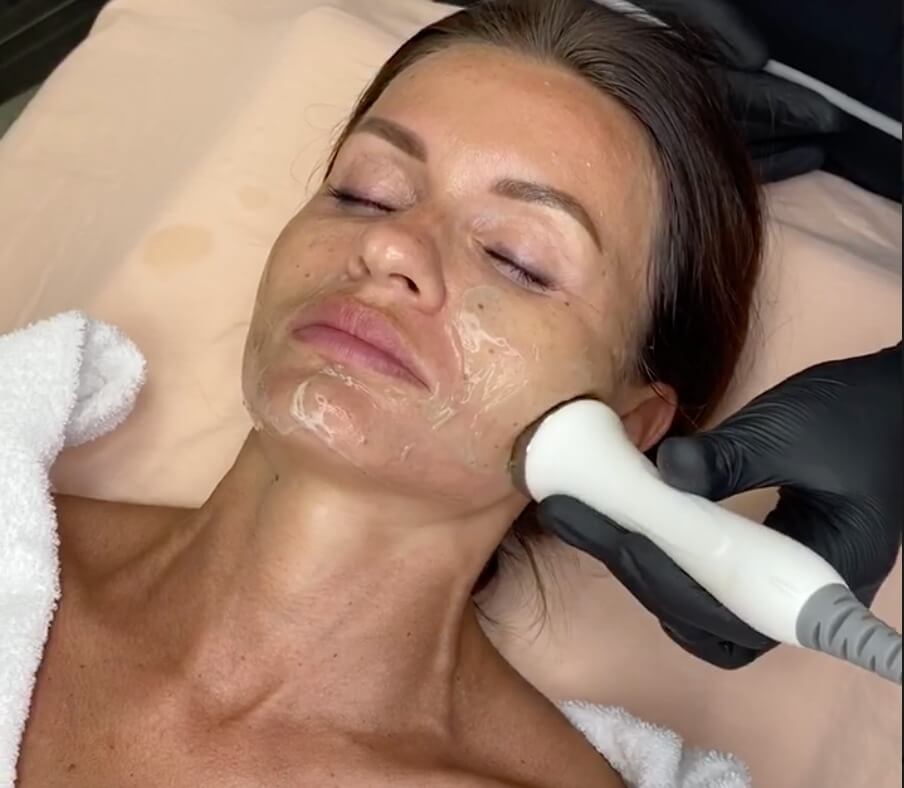 Plasma shower.
What is a plasma shower? This is a unique attachment designed to quickly and efficiently transport nutrients to the skin cells. In some cases, it can be used for non-injection mesotherapy.
With the help of a plasma shower, any vitamin cocktails or nutrients penetrate skin cells faster and more efficiently. Plasma therapy increases the effectiveness of the administered drugs by 80%.
Plasma therapy or plasma shower is an innovative way to instantly rejuvenate and improve the skin. If you are afraid of needles or injury to your skin, Plasmachuer is exactly what you were looking for.
Coolaser Clinic in the center of Kyiv on Pechersk always takes care of your beauty and health.
How a plasma shower works – maximum of useful information for our patients, come to us for a consultation and we will help you!