Our clinic is almost constantly involved in charitable projects. Especially our heart is constricted when it comes to children!!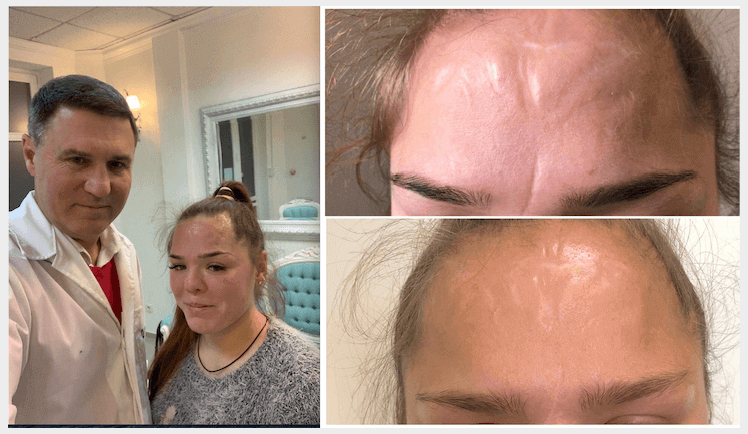 I do not want to advertise our activities, because we do it not for PR and show only about 20%, but suddenly this publication will turn someone's world upside down and, inspired, you will also start helping people?
The story of this girl touches the depths of the soul.
She is an orphan, and her mother inflicted injuries on her as a child…
Injuries, broken nose, broken heart. After the injuries, scars remained.
The girl was brought up in an orphanage and, of course, she had no money for rehabilitation.
Now Lilya is one of the best powerlifting athletes in Ukraine. It was once noticed by our colleague, plastic surgeon Nikolai Nikityuk. He set out for free to help Lila restore her appearance and correct her broken nose.
After the rhinoseptoplasty, we joined, our stage is grinding scars.
At the Coollaser Clinic, doctors performed 5 sessions of laser therapy. In the photo "after" you can see the result after the fourth grinding of CO2 Coolaser.