Effective rejuvenation procedures, what to choose?
Effective facial rejuvenation procedures, which is better? We welcome you in the coming year 2021. The holidays are over, which means it's time to take care of yourself.
A fresh trend from the year 2021 is effective skin rejuvenation procedures. Not just grandmother's advices, but real, working ways with maximum results!
Our top-class dermatologists at Coolaser Clinic will tell you about the most current trends in 2021 for skin rejuvenation.
Laser (fractional) resurfacing
"It's all about the body."
To keep our skin young and beautiful as long as possible, you need to know how to take care of it. First of all, we need to help our cells to qualitatively renew themselves.
What will laser resurfacing give us?
Elimination of wrinkles, removal and correction of scars and scar tissues. Loose and sagging skin will renew itself and after a very short rehabilitation period, it will become radiant and elastic.
Why is high-quality cell renewal important?
In simple terms, the better the skin is renewed, the fresher and younger it looks. Cell renewal is a consequence, and the reason is the synthesis of collagen and elastin and the start of all metabolic processes. In the Before and After photo, you can see the result of our patients. Grinding, despite the price, receives only positive reviews.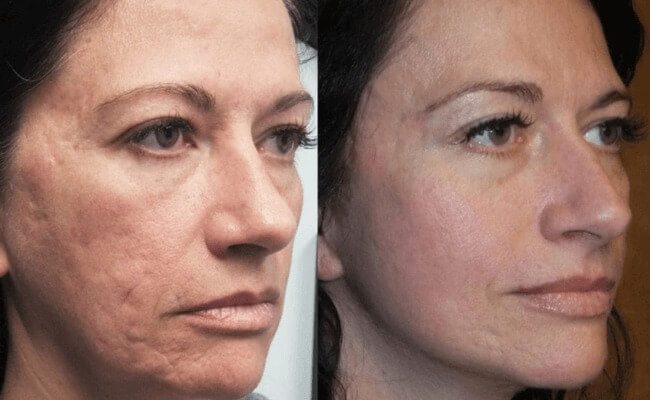 Effective rejuvenation procedures. Laser resurfacing
Does laser resurfacing hurt? Of course not!
Unlike chemical peels, laser (fractional) resurfacing is painless. For your comfort, we apply an anesthetic cream. To eliminate any sensations by 100%, the doctor's assistant directs the cooled air directly to your skin.
Time: 10-20 minutes.
How many sessions: individually, on average 5-6 procedures for an ideal result
Rehabilitation: you can apply cosmetics for 2-3 days
Why us: we work on the world-class Coolaser CO2 equipment. With the help of this laser, the imperfections of the skin of the Hollywood star are eliminated.
SMAS lifting (SMAS facelift)
"Look like 27-year-old at 40s? Everything is possible with us! "
Ultrasonic lifting is one of the most effective anti-aging procedures. Genetics, gravity, ecology, poor nutrition and stress are increasingly taking away beauty and youth. Over time, less collagen and elastin are produced, the skin noticeably loses its elasticity.
How to tighten the oval of the face for a long time without plastic surgery?
Smas facelift will return beauty to you not only from the outside, but also from the inside. The unique system restores metabolic processes and acts on skin cells, facial muscles and nerves.
How does SMAS lifting work?
Ultrasound without injuries and discomfort penetrates the dermis with the required force to a predetermined depth. The controlled and safe smasher system will provide you with 100% skin rejuvenation results.
Does facelift replace surgery?
We do not seek to replace plastic surgery with hardware technologies, since in some cases this is not possible. Smas lifting is a complete alternative that significantly prolongs the youthfulness of the skin.
What is the result after a smas lifting and how long will it last?
Altera's ultrasonic facelift removes the double chin, reduces flews, significantly reduces wrinkles, preventing the appearance of new ones. The results in the photo Before and After SMAS lifting make it clear that the positive reviews are well deserved.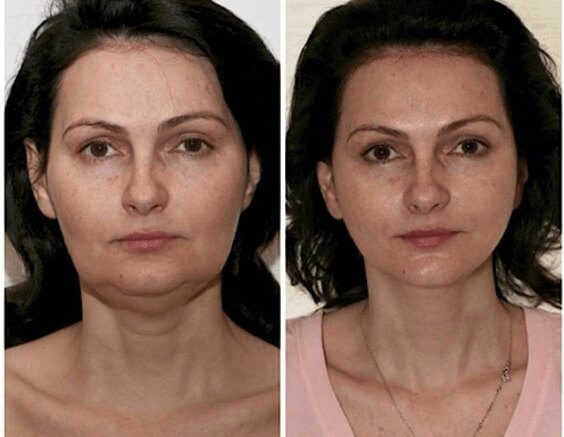 Since the impact occurs on several levels at once, such a facelift not only corrects the external signs of aging. Ultrasound from the inside stimulates cells to renew and resume full-fledged work.
Time: from 40 minutes.
Number of sessions: individually
Rehabilitation: no
Result: lasts for 2-3 years
Microneedle RF lifting (skin tightening on the Adonyss apparatus)
"Instant rejuvenation? Why not!"
Yes, we have no magic wand or pill for old age. But instantly rejuvenation of the skin, quickly and efficiently is possible. The microneedle RF-lifting is a popular procedure with an almost instant rejuvenating effect.
"Adonis is a handsome God whom Aphrodite fell in love with"
The first signs of aging: crow's feet, double chin, ptosis of the upper eyelid and creases around the lips. You can fight them separately, waste valuable time and money. Or you can trust the magic device Adonyss, which will transform your skin in 3 procedures.
How does fractional needle lifting work?
Effective RF pulses at a depth of 0.5 mm descend along the tips of the finest needles. Radiofrequency pulses are converted into heat energy, which stimulates cells to renew and regenerate.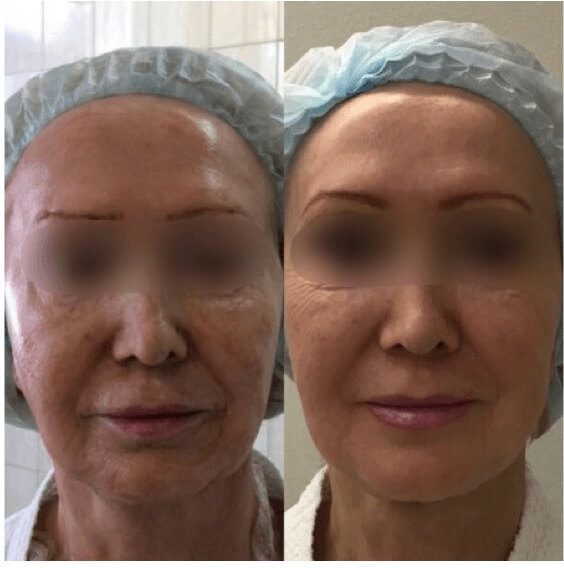 What are the results of microneedle RF lifting?
Narrowing of pores
Face contour lift
Removal of scars, scar tissues and age spots
Elimination of mimic wrinkles by 99%
Removal of ptosis
Time: 60 minutes
Number of sessions: 3 procedures on average
Rehabilitation: individually, crusts (fractions) are possible, which disappear by themselves on 3-4 days
Duration of effect: 1.5 – 2 years
Attention! It is important for us not only to enhance your beauty, but also to preserve your health. We recommend you to consult a specialist before the procedure. The doctor will determine the needs of your skin and possible individual contraindications.
Coolaser Clinic in the center of Kyiv on Pechersk guarantees you 100% result and safety from each procedure.
Author of the text: Lyubov Melnichenko. Doctor.
Effective facial rejuvenation procedures are already waiting for you, call us right now!