Get rid of wrinkles in the center of Kyiv
Get rid of wrinkles, so small, invisible at first, you want so much! And how much disappointment they cause! In adolescence, they appear mainly in the corners of the eyes, showing that a person likes to smile and laugh. One day we look in the mirror and for the first time think about how to get rid of them quickly.
In adulthood, wrinkles begin to grow like weeds in a vegetable garden. Plus ecology, improper care, active facial expressions and genetic predisposition.
The more often new creases appear on the skin, the more actively we are looking for ways to eliminate them and the more we want to get rid of them.
The first way that most people resort to to get rid of them is simple and favorite grandmother's recipes.
We hasten to tell you that grandmother's recipes are no longer in vogue! The main trend in recent years in facial care is quality.
Coollaser Clinic offers you only high-quality care procedures that will help you preserve and prolong your beauty and youth.
How are wrinkles formed?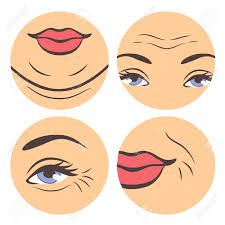 The main causes of aging are the following factors:
Heredity
Gravity
Decreased nutrition of skin cells
Thinning of the water-fat layer
Slow down the production of collagen and elastin
Disruption of metabolic processes
Thinning of the fat layer
Under the influence of gravity, the face floats down, clear contours are washed away. Thinning of subcutaneous fat causes what any woman wants to get rid of – deep creases and folds in the skin.
How to get rid of wrinkles at home?
Home care options are severely limited. Usually, food ingredients or a combination are used to get rid of wrinkles at home.
It is assumed that due to moisture and the effect of tightness, the creases should be reduced. From a medical point of view, this is a waste of money and time, since it will not be possible to get rid of them. Food is spoiled, time is lost, there is no result or it is insignificant.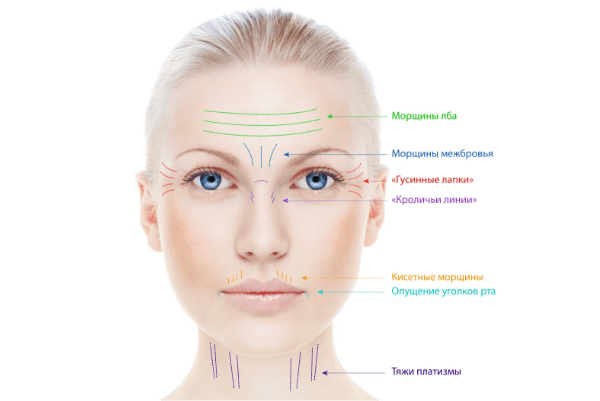 To get rid of wrinkles at home, care and medical cosmetics are much more suitable.
Adapalen cream is one of the big three most effective drugs available.
The active ingredient of Adapalene is naphthoic acid 0.1%. It is a synthetic analogue of Vitamin A. After 3-4 applications, minor wrinkles are smoothed out, the production of collagen and elastin is enhanced.
How to quickly remove wrinkles?
The only method that will allow you to get rid of the first signs of aging at once and for a long time is a radical one. Modern aesthetic medicine offers methods for every taste and budget.
Forget all the folk recipes! Only professional methods can really get rid of wrinkles.
Beauty shots are injections that are injected under the skin. The specialist draws points with a marker and distributes the substance according to the marking.
The optimal composition is selected depending on the desired result and budget.
Beauty injections have a lot of advantages. You quickly get rid of wrinkles that are smoothed out, as well as subcutaneous eruptions. The frame of the face is tightened, the second chin disappears. The effect lasts up to a year.
What types of beauty injections are there?
Mesotherapy and Biorevitalization.
In addition to smoothing and tightening the skin, you can temporarily solve the problem with oily content. This is especially true in summer, when the already oily skin suffers from increased sweating.
Contouring and 3D modeling.
Contouring allows you to use any fillers and vitamin cocktails. During the procedure, even the deepest creases are smoothed, you can change the shape of the face and create stunning cheekbones.
Botox (botulinum toxin)
The use of botulinum toxin is most effective in the fight against deep wrinkles. Literally 1-2 sessions will allow you to forget about any creases for a long time.
If you are concerned about creases around the mouth, crow's feet and wrinkles between the eyebrows, Botox is the perfect solution.
Fillers based on hyaluronic acid.
If the epidermis is saturated with hyaluronic acid and actively synthesizes collagen and elastin, we look younger. If hyaluronic acid is not enough, which becomes the norm with age, wrinkles form faster. Hyaluronic acid is essential for the skin
Plasma lifting.
A unique development of Swiss scientists, which is available to everyone. The absolute leader in rejuvenation and wrinkle reduction! In just one session, the skin looks nourished, youthful, and the deepest wrinkles disappear after a few hours.
The benefits of injection therapy:
Instant result
Lack of surgical intervention
Lack of scars and rehabilitation period
There is almost no allergic reaction
Hardware techniques.
Laser peeling
Laser fractional peeling is aimed not at a separate area, but at the entire epidermis as a whole. The skin is actively renewed and regenerated. The synthesis of collagen and hyaluronic acid is stimulated.
With a fine wrinkled type, aging shows an amazing effect.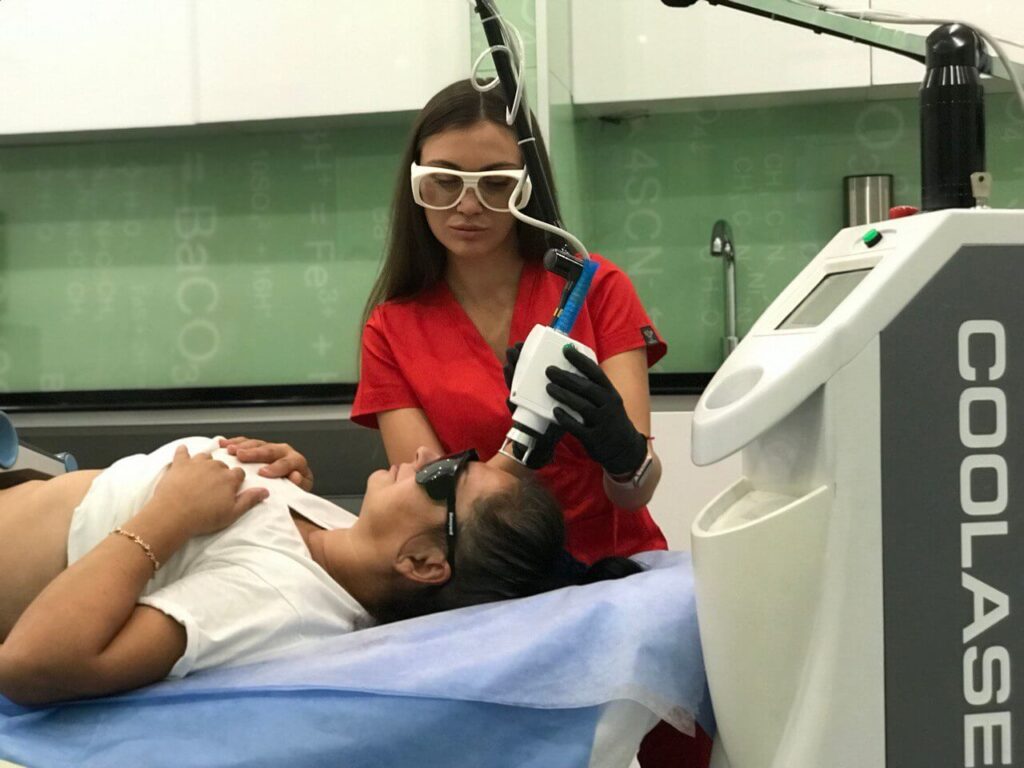 Laser resurfacing.
Dermabrasion or laser resurfacing involves partial or complete removal of the stratum corneum of the epidermis.
RF lifting
This is a revolutionary non-surgical skin tightening procedure. Thermomagnetic rejuvenation lasts only 40 minutes, but the result will delight you much longer.
Japanese development within walking distance. Now you can get rid of wrinkles with the help of an innovative cold treatment.
Where is the best place to get rid of wrinkles?
We care about your health. Therefore, we recommend that you consult a specialist to determine your skin type and how to eliminate wrinkles.
Coollaser Clinic in the center of Kyiv on Pechersk guarantees respect and quality procedures.
It is possible to get rid of wrinkles once and for all, entrust your skin to professionals!