Thermage or SMAS lifting: which one is better and how to choose a procedure?
Thermage or SMAS lifting: what is better to choose and what criteria to rely on? Our patients often ask a specialist such a question. Both thermage and smas lifting have similar properties.
Coolaser Clinic specialists will tell you how to choose a procedure, all benefits and drawbacks. And also, which procedure, thermage or SMAS-lifting, is right for you.
Thermage
Basis of action: RF waves
Thermage is a hardware procedure that results in facial rejuvenation, skin lifting and wrinkle removal. Interestingly, thermage continues to work for 3-6 months after the procedure (due to the increased production of collagen).
Thermage or thermage therapy is a high-quality, modern analogue of plastic surgery. Radiofrequency waves effectively interact with skin cells, launching all regenerative processes.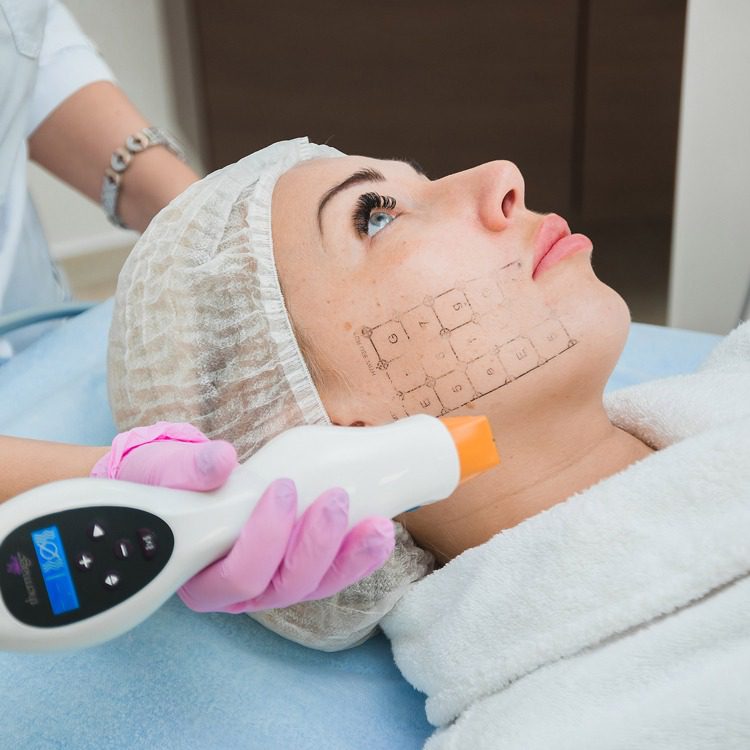 Thanks to the action of radio frequency pulses, uniform heating of all layers of the dermis occurs. Warming up triggers the synthesis of the most important proteins – collagen and elastin, as well as normalizes blood circulation.
What are the contraindications to thermage therapy?
Pregnancy
Lactation
Eczema and dermatitis in the acute stage
Diabetes
Open wounds in the skin
Cardiovascular disease (specialist consultation required)
What are the advantages of Thermage?
No pain
Minimal rehabilitation
No damage to the skin
Duration of the Thermage session: individually, on average 40 minutes
Duration of the effect of rejuvenation and lifting: up to 12 months.
Skin condition in the first 1-3 days: redness
Thermage therapy is perfect for any area of the face, including the delicate skin of the eyelids and lips.
After the procedure, you will see:
Tightened face oval
30% less wrinkles after just 1 procedure
Long lasting effect
Radiant and healthy complexion
Firmer, firmer skin
SMAS lifting
Basis of action: ultrasound
Smas lifting or smas facelift is a unique, non-surgical facelift using ultrasound.
Do you have loose and dull skin, expression lines and ptosis of the eyelids? Then the ultrasonic face lift is exactly what you need!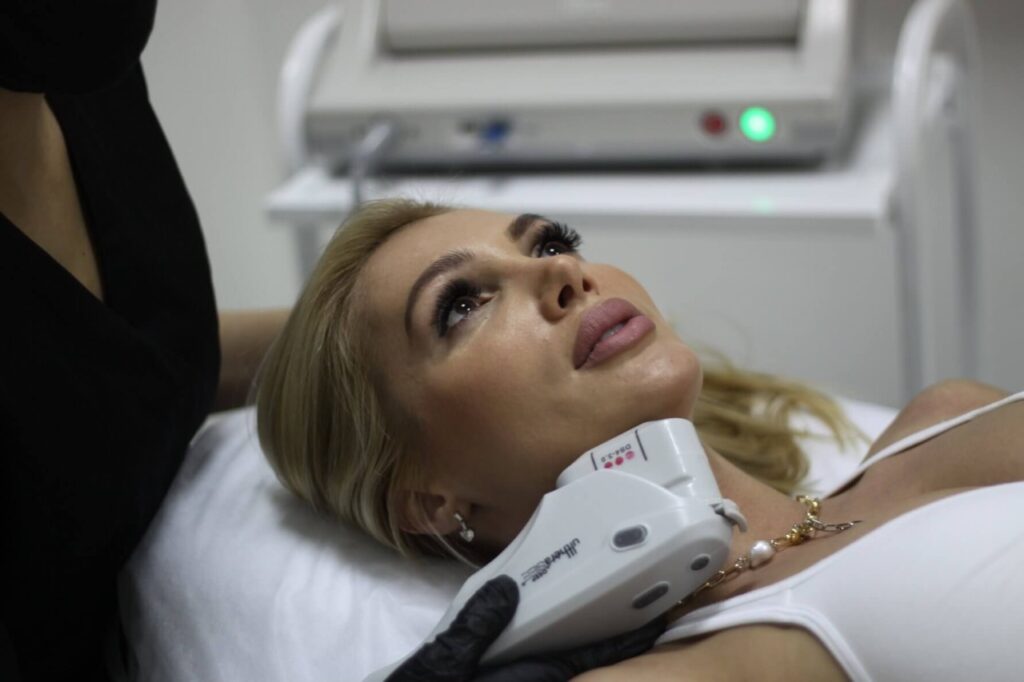 SMAS-lifting Altera acts comprehensively on all levels of the dermis. Ultrasound has a powerful effect on the skin, facial muscles and adipose tissue. Thanks to this approach, the tightening occurs not only externally, but also internally
Ultrasound stimulation of facial muscles is guaranteed to relieve you of wrinkles and creases around the eyes and mouth. Altera's ultrasonic facelift is unique. That it can be done literally on any area of our body:
Face
Neck and decollete
Arms
Stomach
Knees and shins
Benefits of SMAS lifting
Lift from the inside. Ultrasound interacts so well with cells that it flawlessly restores the facial skeleton.
Suitable for all ages. Unlike many similar procedures, Altera's smas lift is perfect for beautiful ladies in their 20s and 50s.
Lack of rehabilitation. You don't have to worry about your skin condition in the first few days. After ultrasonic tightening, your skin looks young and beautiful.
Security. No risks or complications!
Efficiency. We customize the depth of penetration of ultrasound in accordance with your individual needs and characteristics. As each patient is unique, the ultrasound lifting program will be unique.
The duration of the SMAS tightening procedure: individually, depends on the zone. On average 40-120 minutes.
Duration of effect: up to 2 years.
Skin condition the first 1-2 days: tingling
What are the contraindications for Altera SMAS lifting?
Oncology
Pregnancy
Lactation
Infections
Viral diseases
Open wounds in the skin
Oncology
Implants
Eczema and dermatitis in the acute stage
Age after 65
We care not only about your beauty, but also about your health! We understand that each patient has their own individual characteristics and skin needs.
That is why we recommend you a further consultation with our specialist. During a personal examination, the doctor will determine the type of your skin and its needs. And it will also help you decide on the choice of procedure.
Can I choose the procedure myself?
Of course, you can! However, in some cases, it is the specialist who is able to correctly determine the need for the procedure.
By entrusting the choice of the procedure to a professional, you not only get more benefit from each session, but also save your time and money!
Let's summarize. Thermage or SMAS lifting: what to choose?
Radiofrequency Thermage acts on the upper layers of the dermis, rejuvenating and regenerating the skin.
Ultrasonic SMAS lifting acts at different depths and is able to effectively work even with facial muscles.
Any procedure performed by professionals in our clinic will bring you maximum benefit and result without negative consequences.
Can't make your choice? Just sign up for a consultation by clicking on the button below.
Coolaser Clinic in the center of Kiev on Pechersk is your guarantee of quality, efficiency and safety.
Text author: Julia Shilina dermatologist
Now you know which is better to choose: Thermage or SMAS lifting.