Top 10 autumn aesthetic procedures
About the Top 10 autumn aesthetic procedures told Dermatovenereologist, cosmetologist, laser specialist of the Clinic of Aesthetic Medicine Coollaser Clinic in partnership with Valikhnovsky Surgery Institute Julia Shilina:
So the summer is over, leaving the negative consequences of a pleasant time to say goodbye – pigmentation, dry skin, wrinkles, extra pounds and more. But there is no reason to despair. If you notice them, you should contact a qualified specialist in time, who will recommend the most effective procedures for your case and wishes.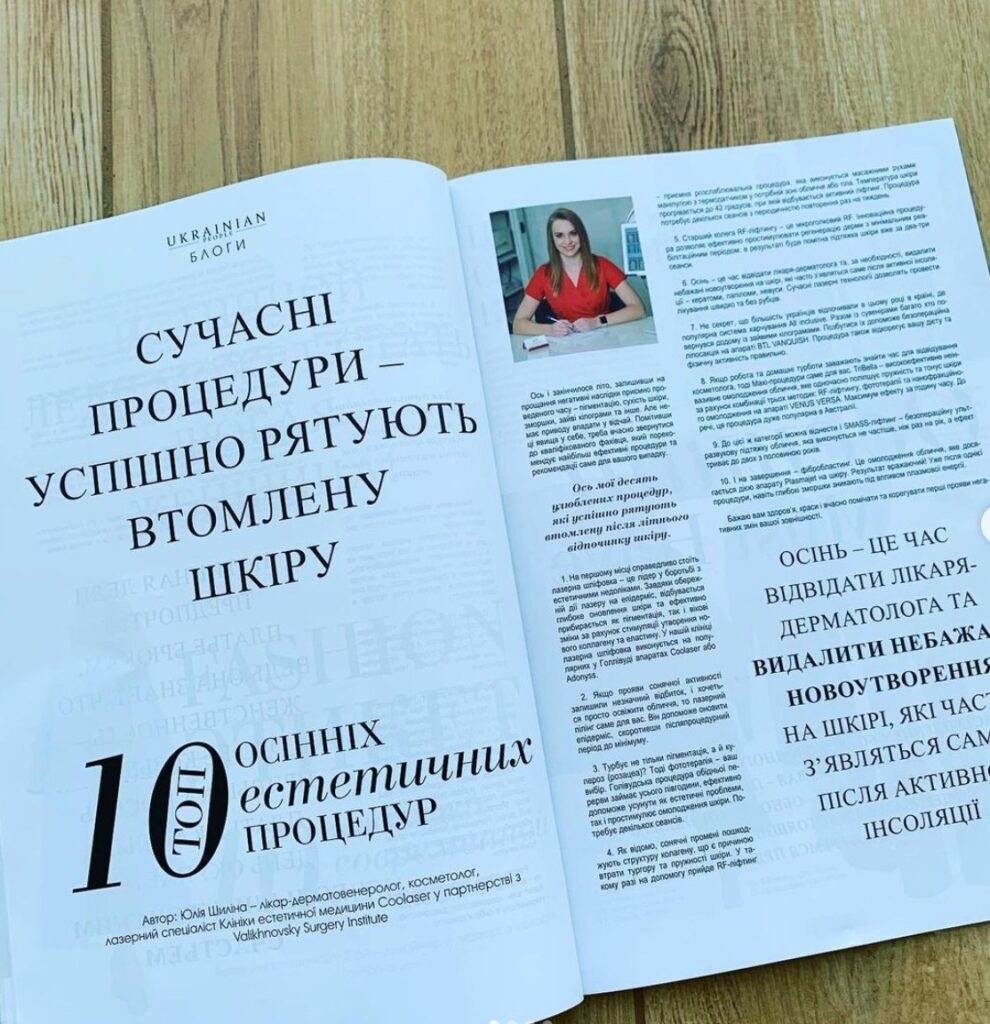 Here are my ten favorite treatments that successfully save tired skin after a summer vacation.
The first number is rightly occupied by laser polishing – it is a leader in the fight against aesthetic defects. Due to the gentle action of the laser on the epidermis, it promotes deep skin renewal and effectively removes both pigmentation and age-related changes by stimulating the formation of new collagen and elastin. In our clinic, laser grinding is performed on Coollaser or Adonyss devices popular in Hollywood.
If the manifestations of solar activity have left a small imprint and you just want to refresh your face, then laser peeling is for you. It will help to renew the epidermis, reducing the post-procedure period to a minimum.
Worried not only about pigmentation, but also rosacea? Then phototherapy is your choice. The Hollywood lunch break procedure takes only half an hour, effectively helps to eliminate both aesthetic problems and stimulates skin rejuvenation. Requires several sessions.
It is known that sunlight damages the structure of collagen, which causes loss of turgor and elasticity of the skin. In this case, RF-lifting will help – a pleasant relaxing procedure performed by massaging movements with a manipulator with a temperature sensor in the desired area of the face or body. The skin temperature warms up to 42 degrees at which there is an active lifting. The procedure requires several sessions with a frequency of once a week.
The senior colleague of RF-lifting is a microneedle RF. The innovative procedure allows you to effectively stimulate the regeneration of the dermis with a minimum rehabilitation period, which will result in a noticeable tightening of the skin in two or three sessions.
Autumn is a time to visit a dermatologist and, if necessary, remove unwanted tumors on the skin, which often appear after active insolation – keratomas, papillomas, nevi. Modern laser technology will allow you to treat quickly and without scars.
It's no secret that most Ukrainians rested this year in a country where the popular ''All Inclusive'' food system. Along with souvenirs, many returned home with extra pounds. Non-surgical liposuction on the BTL VANQUISH device will help to get rid of them. The procedure also adjusts your diet and physical activity in the right direction.
If work and home worries prevent you from finding time to visit a beautician, then Maxi-procedures are for you. TriBella is a highly effective non-invasive facial rejuvenation that simultaneously improves skin elasticity and tone due to a combination of three techniques – RF-lifting, phototherapy and nanofraction rejuvenation on the VENUS VERSA device. Maximum effect per hour. By the way, this procedure is very popular in Australia.
The same category includes SMAS-lifting – non-surgical ultrasonic facelift, which is performed no more than once a year, and the effect lasts up to two and a half years.
And finally – fibroblasting. This is the rejuvenation of the face, which is achieved by the effect of the Plasmajet device on the skin. The result is impressive after just one procedure. Even deep wrinkles are subject to the effects of plasma energy.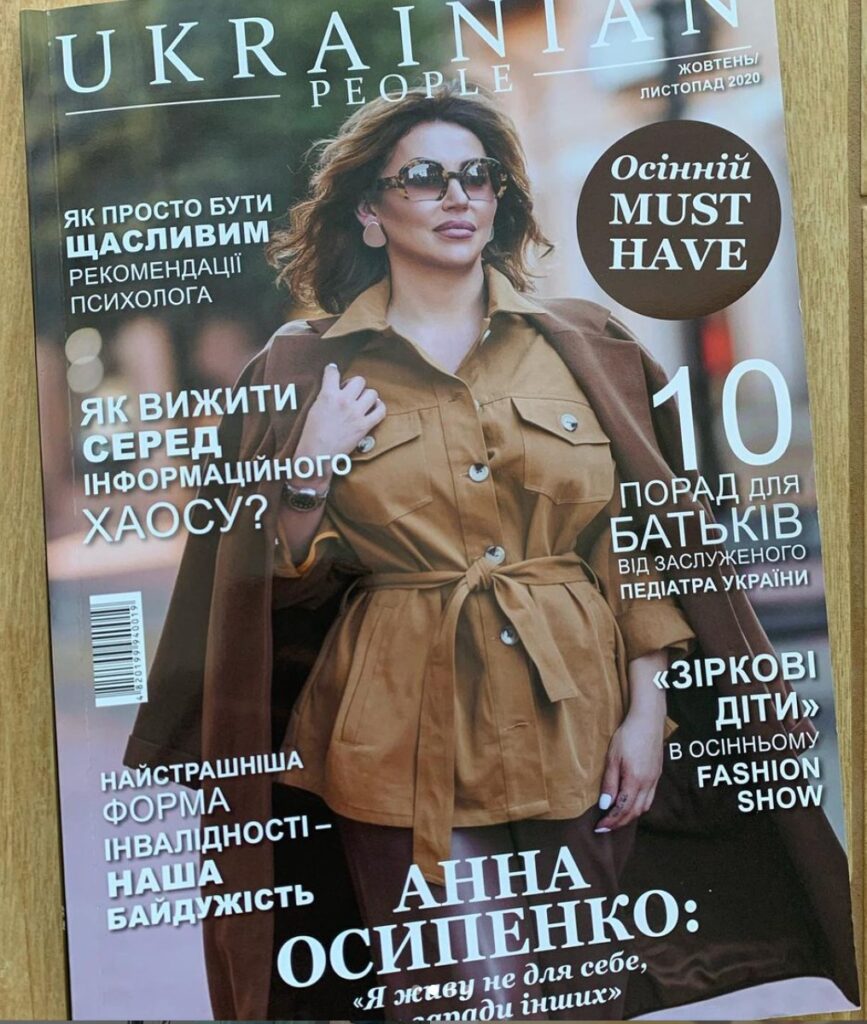 I wish you health, beauty and timely notice and correct the first manifestations of autumn on your appearance. Contact our Coollaser Clinic. Do not forget about the Top 10 autumn aesthetic procedures.